Spirit of Tallahassee
Here's a toast to our city — a drink that symbolizes and refreshes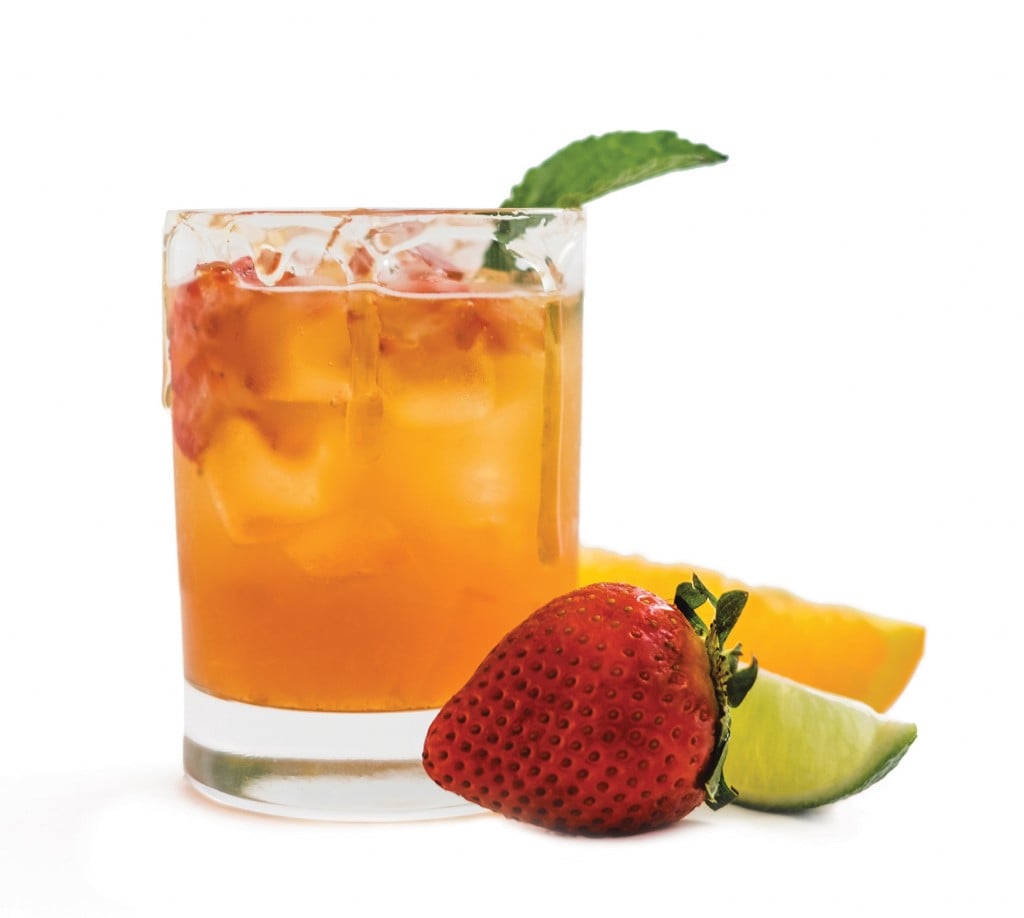 ---
Capital City Concoction*
orange slice

two strawberries

lime slice

mint leaf

splash of simple syrup

splash of orange juice

splash of cranberry juice

1 oz sweet tea vodka

1 oz orange vodka

local Tallahassee honey

Proof's Mango Wit
Honey the rim of the glass by pouring honey onto a plate and dipping each side. Muddle the orange, one strawberry and simple syrup together. Add sweet tea and orange vodkas. Add a splash of cranberry and orange juice. Shake. Add ice to the glass. Add the contents of shaker (unstrained) into the glass. Top with Mango Wit for a fizzy floater. Squeeze lime juice into the drink as another floater. Garnish with a mint leaf and strawberry.
Where to Try It
Devin Baker, director of food and beverage at Aloft Tallahassee, said he planned to add our beer-cocktail creation to the W XYZ Bar menu but wasn't sure when. "I enjoyed it," he said of helping to make and of trying out the drink. He noted the drink's body and flavor.
*We'll get back with you on a name.