Your Guide to Flowers for Valentine's Day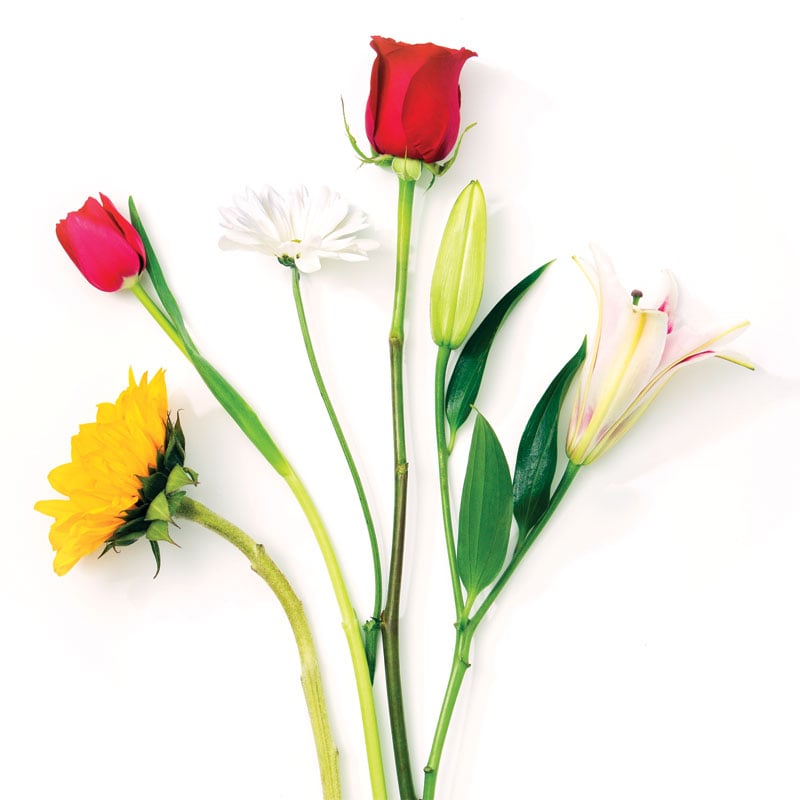 When Cupid comes calling, the language of love might be best communicated through floriography — a Victorian-era means of communication in which flowers and floral arrangements were used to send coded messages, giving eloquence to tongue-tied lovers to express feelings which otherwise could not or dare not be spoken aloud. With Valentine's Day ranking as the busiest holiday of the year for florists, there is a lot of "flower talk" going on in February. And though spouses make up 46 percent of flower recipients, according to the Society of American Florists there are plenty of other relationships in your life you may like to honor with a bouquet, vase or bud. This Valentine's Day, if you wonder which bud is for whom, Lisa Metcalf of Blossoms Flowers offers these flower-giving tips to keep your relationships in the pink.
Daisies
Don't forget those who are casually dating — they expect something for Valentine's, too! Lighthearted daisies are cheerful, flirtatious and happy. A daisy always makes you smile and feel tingly inside. A man that has knowledge of flowers and is comfortable purchasing flowers during the dating stage shows that he is confident, secure and happy with himself. These characteristics are sexy.
Red Roses
As the ultimate expression of love during Valentine's for someone in a long-term relationship, you never go wrong sending romantic red roses to your fiancé or wife. The more roses the better! Red roses are the eternal symbol of love, passion and romance. A dozen red roses is a perfect way to say "I love you." An even larger quantity of red roses convey the depth of your feelings for that person who holds your heart. Roses definitely send a message of lasting love.
Tulips
Mothers also appreciate an expression of love during Valentine's. Although sending flowers to Mom is not meant to be romantic, it's a great way to let your mother know that she is loved and appreciated. Tulips are perfect for this type of affection. These flowers are a declaration of love and expression of growing in life. Tulips are phototropic and will continue to grow toward the light even after they are cut.
Sunflowers
A simple golden sunflower is luminous and perfect for adoration since sunflowers warm the heart. Flowers have "Flower Power," and a small bundle of colorful fresh flowers can achieve Valentine's kudos, while not screaming commitment or obligation. Dating and flowers are inseparable for budding romance.
Lilies
Lilies signify beauty, tenderness and understanding; all qualities of a meaningful relationship. For a family member or a good friend, lilies are the perfect way to express your admiration and affection. Lilies are sometimes set in arrangements, but this flower is simply elegant on its own.
Caring for Fresh Flowers
Cut ½ to 1 inch off stems. Place stems in warm water right away. Flower food is always good; your order should come with a packet. A very small splash of bleach kills bacteria and keeps flowers fresh. Change the water in your vase daily. Don't keep flowers in a sunny window, and keep flowers away from heat vents.