You Could Call It Spring Preening
A wildlife conservation effort leaves its roost in Tallahassee to further its goals near Monticello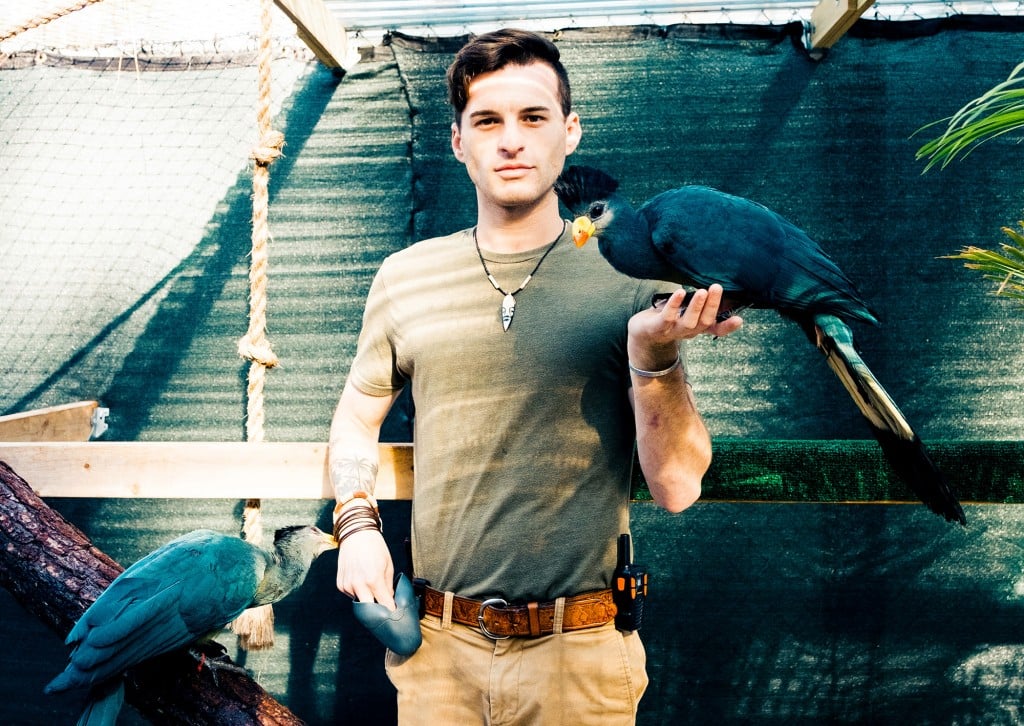 Ryan David Reines calls himself a "bird nerd" who began keeping exotic birds at age 16.
He has fond memories of Zazu, not the red-billed hornbill from "The Lion King" but the trumpeter hornbill he got from a breeder on Sanibel Island.
"That was the first bird I had personally that I free-flew, so I would fly her around outside," he said, referring to the art of training a bird to perform its natural flight patterns without a tether.
"I think one of the most beautiful relationships between an animal and a human is to have a bird voluntarily fly with you."
Reines' bird nerd interests grew into a small collection, which then grew into a volunteer-run 501(c)(3) not-for-profit organization focused on the conservation of endangered birds.
With the help of Saarah Yob, a friend who worked with him at a zoological facility in Delaware, the Avian Biodiversity Center took flight in Tallahassee.
Tallahassee residents could call to schedule a tour and learn about the brilliant and vibrant exotic birds residing at the center.
Reines said he always saw himself working with birds, but he never thought this project would get as big as it did. It outgrew its own name.
"The AV-I-AN BI-O-DI-VER-SI-TY CEN-TER," Reines counted out. "That's 12 syllables — and most people have no idea what the word 'avian' means."
In September, the Avian Biodiversity Center reopened as the Wildlife Conservation Center and relocated to a spacious plot in the Jefferson County community of Lamont. Reines acts as executive director.
The center is open to anyone, especially those who wish to learn more about the exotic species on display and how human interaction can help or hurt the environment.
"At the very least, we try to inspire people to care about the environment more," Reines said.
Under its new name, the organization also gives refuge to animals other than birds. Lemurs, fruit bats and mudskippers now call the Wildlife Conservation Center home.
Yob, the organization's collections manager, expressed excitement about the facility's increased conservation efforts.
"Obviously it's great to be able to go in and interact with the lemurs every day and enrich them, but the success that we have had — just Ryan and I from the ground up — that is the most exciting thing to see," she said.
The new organization opened on 10 acres in the Jefferson County location, and Reines has big plans for the facility. Or maybe tall plans.
"We have some eagles and hornbills coming still," Reines said. "We're bringing in some more lemurs, some antelope in the near future. In the far future — giraffes."