'Year of the Quinoa' is Over, But Its Health Benefits Are Lasting
Super Seed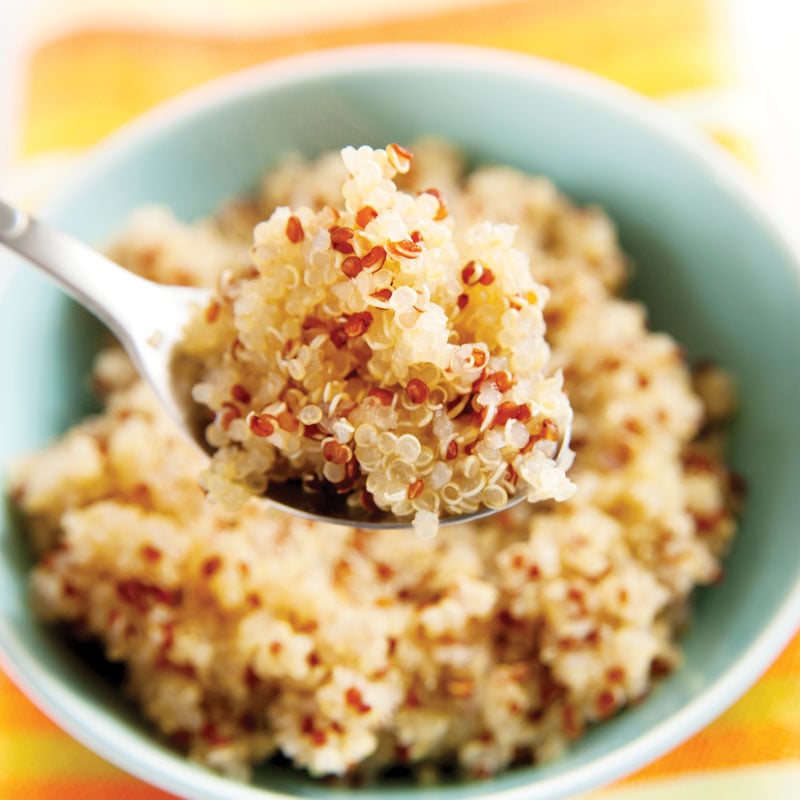 Raquel Welch and coffee aren't the only items of Bolivian and Columbian descent Americans treasure. Quinoa is rapidly becoming one of the most popular items on U.S. grocery store shelves. This newest fad food actually has potential to prevail, thanks to its ability to replace cooking favorites like rice and pastas.
This versatile super food isn't the grain most believe it is. The quinoa seed is a plant with different properties. It's more like spinach or beetroot plants than any true grain. This miniscule, yet filling, seed is made up of nine essential amino acids the human body can't produce — making it a complete protein. The wannabe cereal-grain is also gluten free and cholesterol free.
White quinoa is the most popular version. When cooked, it has a light, fluffy texture similar to rice. Red and black quinoas have more crunchy textures. These grains work better in foods where the grain texture is meant to be prominent and are often used in cold salads. Compared to red quinoa, black quinoa has an earthier and sweeter texture.
Quinoa Pizza Bites

Cranberry and Cilantro Quinoa Salad

Ingredients
1 cup uncooked quinoa
2 large eggs
1 cup chopped onion
1 cup shredded mozzarella cheese
2 teaspoons minced garlic
½ cup fresh basil, chopped (or 2 tablespoons dried)
½ cup cherry tomatoes, diced
½ teaspoon salt
1 teaspoon paprika
1 teaspoon dried oregano
pizza sauce for dipping

Instructions
Place the quinoa and 2 cups of water in a covered pot. Bring to boil and then simmer until quinoa is tender. Preheat oven to 350 degrees. Mix together all ingredients, except pizza sauce, in bowl. Distribute mixture into a greased muffin tin, filling each cup to the top, and press down gently to compact. Bake for 15 to 20 minutes. Cool for 10 minutes before removing from the pan. Serve warm with sauce for dipping.

Source: fitsugar.com

Ingredients
1 ½ cups water or chicken broth
1 cup uncooked quinoa
¼ cup red bell pepper, chopped
¼ cup yellow bell pepper, chopped
1 small red onion, finely chopped
1½ teaspoons curry powder
¼ cup chopped fresh cilantro
1 lime, juiced
¼ cup toasted sliced almonds
½ cup minced carrots
½ cup dried cranberries
salt and pepper

Instructions
Pour the water or chicken broth into a saucepan, and cover with a lid. Bring to a boil over high heat, then pour in the quinoa, re-cover and continue to simmer over low heat until the liquid has been absorbed, 15 to 20 minutes. Scrape into a mixing bowl, and chill in the refrigerator. Once cold, stir in the red bell pepper, yellow bell pepper, red onion, curry powder, cilantro, lime juice, sliced almonds, carrots and cranberries. Season to taste with salt and pepper. Chill before serving.

Source: allrecipes.com