Winter Just Got Haute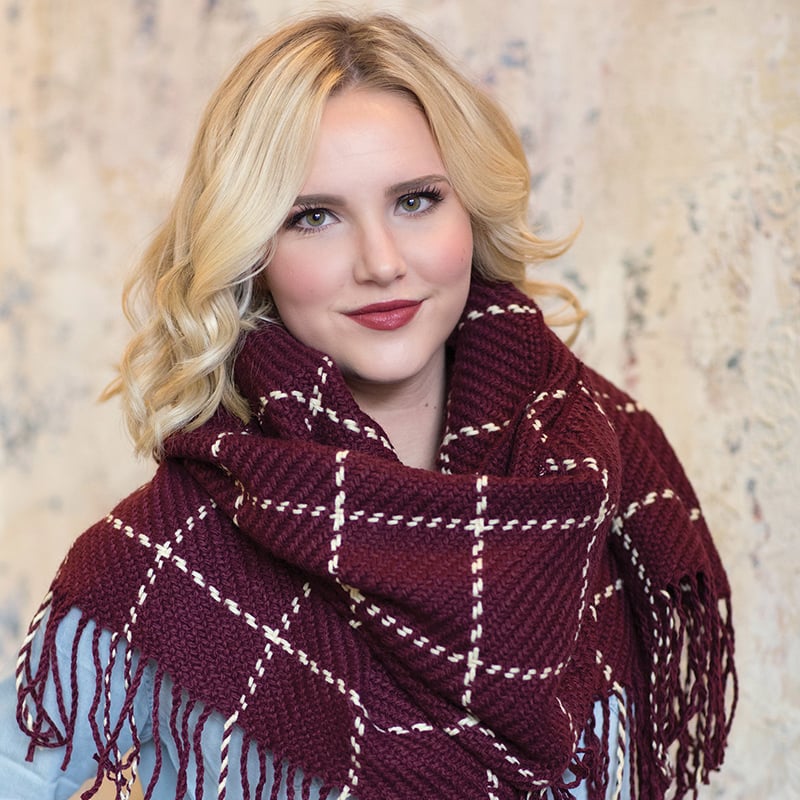 Staying warm while looking cool — it's the ultimate winter wardrobe conundrum. This season, fashion mavens are recommending four distinct scarf styles that offer the perfect combination of practicality and panache.
According to Carrie McNeill, owner of Cole Couture, mastering chunky, cashmere, infinity, and blanket scarves means weaving in classic patterns with these fresh wraps. "Scarves are our favorite winter accessory," said McNeil.
"One of (Cole Couture's) top picks for printed scarves is plaid, on trend again this season."
The Guide
Chunky Scarf When wearing a chunky scarf, allow the scarf to reach below the midsection. One wrap around the neck adds a chic touch to any casual outfit. Pick colors mirroring shades of your outfit for a fun but polished style, or for a bolder look pick an offset color.
Cashmere Scarf For warmer days, the cashmere scarf is a classic item. "Dress up with a soft cashmere scarf in luxurious classic colors to exude elegance," coached McNeil. Tie the scarf however many times you want to dress up an everyday ensemble. Two wraps around the neck will make the scarf fuller, while adding depth to the outfit.
Infinity Scarf Similar to the chunky scarf, this foolproof scarf does not have to be tied. Once placing the hoop around your head, you can wrap the scarf up to four times for a cozy, fireside look. Try this scarf in neutral shades of white, nude, grey and black.
Blanket Scarf "Why settle for less when you can have more," joked McNeil. This scarf and jacket combo is the perfect night out item. Made for warmth, it can be dressed up or down. Unlike regular scarves, this also does not need to be tied.