Will High Heels Re-emerge from Closet as Pandemic Eases?
Women have parked pumps and embraced slide-on shoes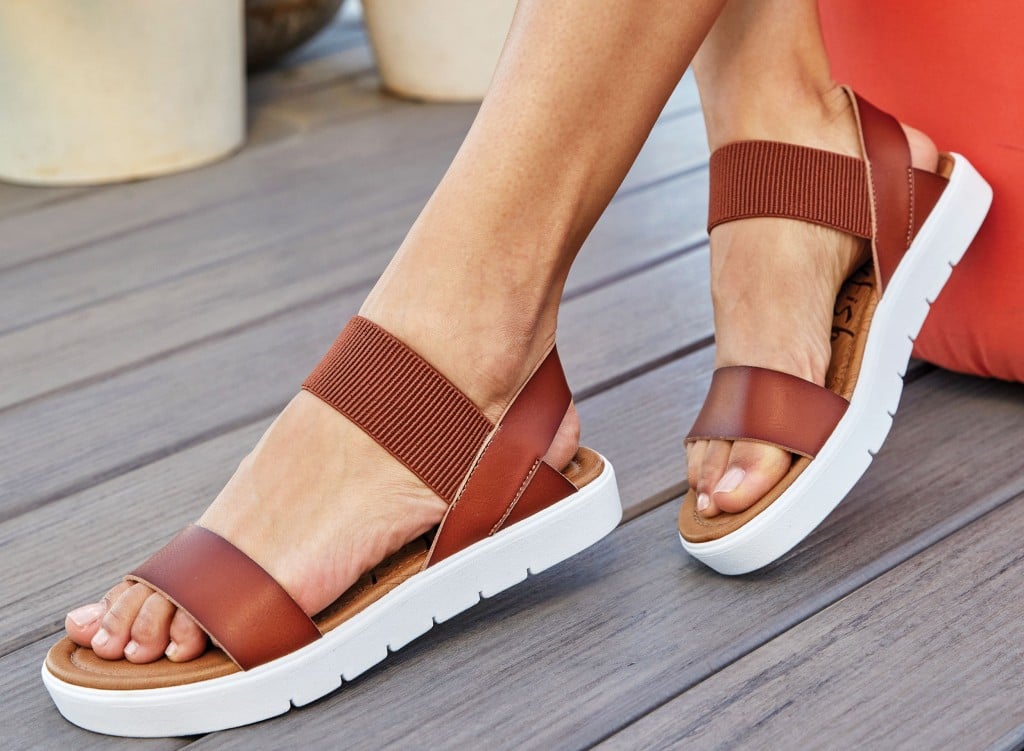 We transitioned from blazers to sweatshirts, skirts to yoga pants and tucked our heels away in the depths of our closets, opting for fuzzy slide slippers ordered from Amazon. What was once considered loungewear doubled as work-from-home wear and dress suitable for living-room events.
The trend may outlast the pandemic, following us from the couch to the world at large.
Of late, prominent women, including MSNBC's Mika Brzezinski of the "Morning Joe" program, have openly forsaken heels. Stilettos and the like have been cited as torturous, foot-binding devices and an unrealistic expectation and beauty standard.
Presented with the opportunity to slide into cloud-like slippers, many women realized how much stress and strain they had been putting on their bodies by wearing heels. Back pain, bunions, heel spurs, blisters, and overall aches and pains often result.
According to the NPD Group, an American market research firm, sales of pumps have plunged 70 percent since March 2020. Given the prevalence of Zoom meetings, there was little need for pants, never mind stilettos.
Instead, "s" shoes — slippers, slides and sneakers — have seen a surge in sales. And, comfort can be cute. Many designers have adapted to the current market's wants and needs, offering designer casual footwear that can easily transition from the office to errands to happy hour drinks.
"Sneakers were on the rise prior to the pandemic, but it only solidified their permanent position in our wardrobe," said Sarah Villella, manager and buyer for Narcissus. "Slippers took to the street in what we now know as slides, but the appreciation for the comfort of house shoes easily translates."
Villella said that even Birkenstocks received a makeover by fashion-forward designer Tory Burch. The new design is elevated in look and features molded leather fabric while still offering the comfort and support of the iconic shoe.
Gypsy Rose Boutique owner Maria Hurst supports the sophisticated slide movement and personally prefers the Bed Stu brand, which merges couture and comfort in high-end, luxury-leather slip-on shoes.
Still, both Villella and Hurst are confident heels will make a resurgence.
"I wouldn't hang up your stilettos just yet," Hurst said. "I think while people welcome a break from a high heel, there is still a desire for them when the time is right. It could be a chunky block heel, or it could be a funky wedge with a '70s vibe or even a classic stiletto, but there is still a need, even if we put heels on a brief pause."
Villella agrees that heels will be back in the spotlight soon as people begin to attend events, especially in the case of weddings, graduations and other soirees that lend themselves to more formal attire. More importantly, shoppers have rediscovered their excitement for getting all dressed up after months of donning the same leisure wear.
"Heels are forever in style thanks to how they can make you feel," Villella said. "Even the smallest heel can elevate your confidence. They lift you physically and emotionally."
Whether you will continue to sport sneakers or resume standing tall in heels, inclusivity is becoming more fashionable, enabling women to confidently wear what they feel most comfortable in, no matter the location, occupation or destination.
Slip into SANDALS
Sam Edelman designs invites you to complete your look with a pair of strappy, woven or gladiator sandals. Classic leather colorways are neutral in effect and go with any outfit.
Sam Edelman sandals are available in Tallahassee at Narcissus.