Why You Should Host A Garden Party
Warm-weather gatherings can be safe and fun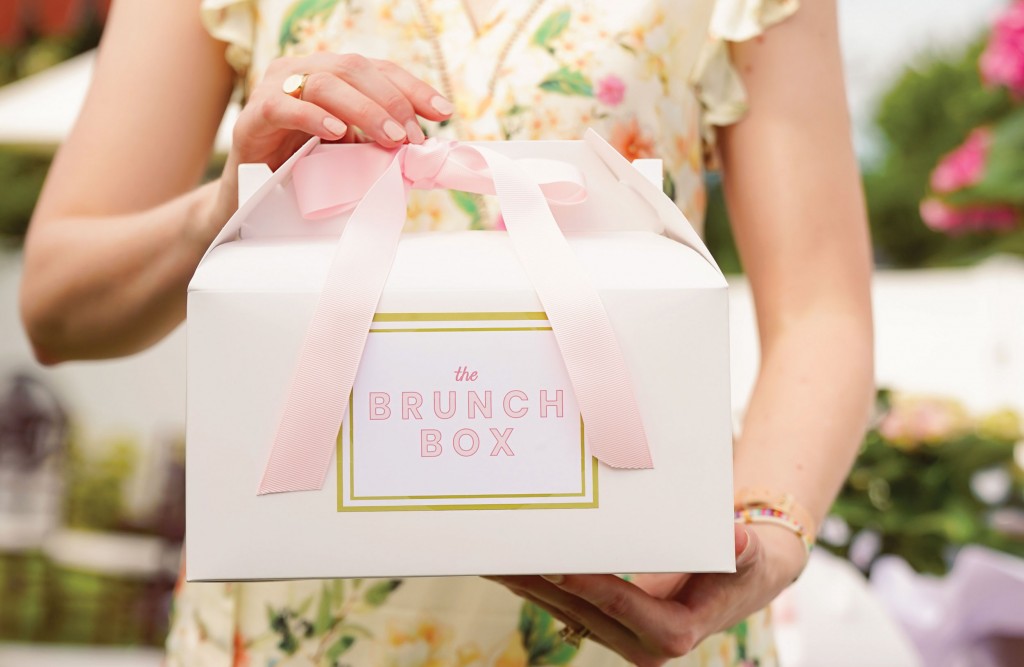 When the coronavirus lockdown in March 2020 forced Diane Hines to postpone her daughter's engagement party set for April 2020, she, like many people, thought things would be back to normal fairly soon. She rescheduled the rental venue for June.
When it became apparent that nothing was going to change over the summer, she rescheduled for October. As fall approached, life was still anything but normal and there was no end in sight. The family stuck with the October date and devised a plan to introduce daughter Alicia's fiancé, Chad Koons, safely to a small group of family and friends.
"We had all become very proficient at avoiding crowds, wearing masks and practicing social distancing, so we figured out how to make it work," Diane said.
They were blessed with a beautiful fall day for their outdoor party. Guests had been told masks were required; they sat at tables spaced about 10 feet apart. Hand sanitizer and gloves were available. The Rustic Eats food truck provided the food, with guests ordering from a limited menu that owner Suzy Phipps and Hines had agreed on. Hines bought biodegradable eating utensils for serving the food. Cans and bottles of beverages were on ice in a washtub.
According to the Centers for Disease Control and Prevention recommendations, they did everything right. And no one got sick.
Human nature
The initial advice on staying safe in the era of COVID remains relevant: Stay home if you don't feel well; wear a mask when you go out; avoid crowds; stay at least 6 feet from other people; wash your hands often.
Let's face it: Even with vaccines, it's going to be a long time before things get back to what we used to call "normal." But barring another lockdown, life can go on — with adjustments. We need it to.
"Research has shown we are hard-wired to connect," Dr. Joanna Love Gross, a Tallahassee psychotherapist, said. "There is a deep evolutionary basis. We were not meant to live isolated on the planet."
Her clients who have not been able to connect with others are having trouble with depression and anxiety, she said. Practicing "safe socializing" can promote better health and well-being.
Getting creative, with caution
A "garden party," in your own garden or in a public space, can be just as fun and festive as an indoor event.
Back to alcohol: If you don't want to hire a bartender or do all the pouring yourself, serve beverages in cans and bottles. You can package the food containers and a split of wine in a festive tote bag that guests can keep.
You can also take cues from the hospitality industry on how to throw an outdoor party. John Gandy, proprietor of John Gandy Events, said there have been a lot of strategic changes to events, particularly weddings. "The day of self-serve charcuterie stations and buffets is gone," he said.
Goodwood Museum and Gardens' signature fundraising event, Pigmania, also ditched the traditional buffet this year in favor of prepackaged meals of its traditional dishes.
"We also moved it outside to the old skating rink, which has been refurbished, lighted and made accessible with a ramp," said Jennifer Humayun, co-executive director.
Gandy said the guest count is crucial to get people to feel comfortable at your event.
"You might feel comfortable being around 400 people," he said, "but are those 400 going to feel comfortable being around each other?"
The CDC and several major health institutions, including Johns Hopkins and the Mayo Clinic, offer these recommendations:
Keep your party small, with 10 people or fewer.

Unless you want your soiree to be forever known as a superspreader event, tell guests on the invitation that masks are required, and anyone who refuses will be shown the garden gate.

Limit the party to two hours. The longer people stay, the more relaxed they will become and the more likely safe socializing will slip. This is particularly true if you're serving alcohol.

Have chairs and small tables set up at a safe distance apart. Encourage people to sit instead of milling about; people tend to lean in when standing and there goes your
social distancing.

Have bottles of hand sanitizer and gloves available to guests who want them.

D

esignate one bathroom in your home for guests. Have disinfectant wipes available and ask guests to wipe down the toilet handle and the lavatory handles when finished, and the doorknob as they leave. (Smart guests will do it both before and after.)

Prepare a container of whatever food you're serving for each of your guests. There are lots of cute, biodegradable containers on the market, such as bamboo single-use plates or cardboard takeout cartons.