When Wheat is the Problem
Local bakeries, restaurants and suppliers are getting on the gluten-free bandwagon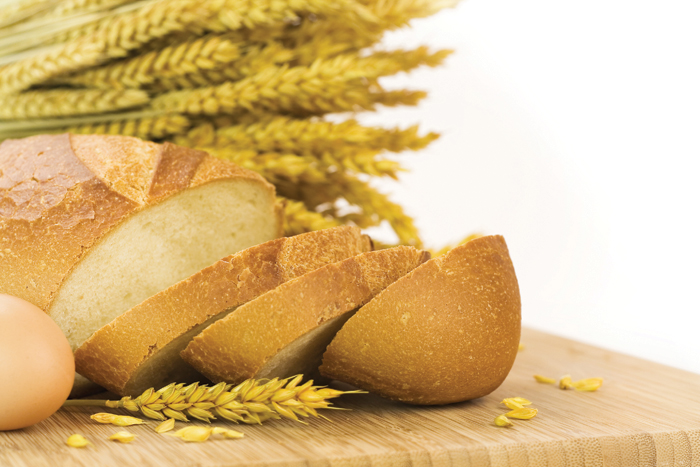 People who can't tolerate gluten sometimes find eating a challenge, especially when it comes to special events. But now, whether they're craving cake or pizza, people with celiac disease are finding more food options in Tallahassee.
Celiac disease affects one in 133 people and is most prevalent among those of northern and western European descent. According to an article published by the Mayo Clinic, diagnoses have increased up to four times since 1950.
Amulya Konda, a gastroenterologist with the Digestive Disease Clinic in Tallahassee, said the rise in numbers may be attributed to doctors now realizing the disease is more common than they thought. "We are recognizing it more," she said. "It's not a new disease."
But primary care doctors and pediatricians now test more frequently for the disease, the media has covered it extensively and local grocery stores like New Leaf Market, Earth Fare and Publix now carry more gluten-free options.
Celiac disease is an auto-immune disorder that affects the small intestine. When someone with the disease ingests gluten — a protein found in wheat, barley, rye and oats — antibodies attack the intestine, causing damage to the lining and making it difficult for the body to absorb nutrients.
According to the National Digestive Diseases Information Clearinghouse, symptoms may include abdominal bloating and pain, chronic diarrhea, vomiting, weight loss and fatigue, among others. Some victims, however, may not experience any symptoms.
Celiac disease can also run in families, Konda said, and can be diagnosed at any age. Those who have it also tend to have other health problems like Type 1 diabetes, lactose intolerance, thyroid disease and other autoimmune disorders, such as rheumatoid arthritis.
Doctors still don't know the cause of celiac disease. While it can sometimes be hard to diagnose in its early stages, a simple blood test and an endoscopy can confirm it.
"Tests have gotten better these days. We are catching the disease earlier," she said. The hardest part for her patients, she added, is the drastic life change a diagnosis of celiac disease requires.
"It's not easy to be on a gluten-free diet, and it's expensive, too," she said. "You take it for granted that you can just walk into a place and eat."
Many common foods contain gluten. Unless labeled "gluten-free," people diagnosed with celiac disease must avoid pasta, bread, beer, cakes and pies, cookies, crackers, sauces and processed lunchmeats, among others. And celiac sufferers have to learn to be inveterate label readers, because wheat products can appear in surprising places, such as root beer, licorice, blue cheese, pickles — even Communion wafers.
Judi McGinnis, 73, baker and owner of Judi B's Gluten Free, was diagnosed with celiac disease about a year ago when she discovered she had a rash, a rare symptom of the disease.
At first, she was distraught at the limitations her new diagnosis put on her everyday eating habits.
"I was horrified at first," she said, as she recalled the moment when she realized she couldn't have her favorite: Carrabba's bread. "What am I going to do? I'm a bread lover," she said.
So she began to bake and cook for herself, at first starting with recipes she found and then experimenting with her own flour mixes. Rice, soy, corn, potato and bean flours can substitute for wheat flour in most recipes.
At first, her experimentation with gluten-free baking was a disaster. "The first loaf of bread I made you could kill someone with," she said.
But now, with her own mix of flour she's perfected, McGinnis is able to make crepes, waffles, biscuits and her favorite, French bread.
Currently baking out of a licensed kitchen in her home, she is beyond baking gluten-free options for herself and is in talks with local coffee shops and stores to provide her products. She also will begin teaching cooking classes at Publix and New Leaf.
"It has been a real eye-opener to me. It's a challenge, and it's fun," she said.
Susan Winters, owner of Three Sons Bakery, started her business in 2006 out of a licensed kitchen attached to her home and has been baking and distributing gluten-free products in Tallahassee for two years.
She said the happiness she can provide people with celiac disease by baking their favorite cake or muffin is what keeps her motivated. "It makes me work harder to be able to provide a really good product," she said.
Winters has received countless thank you cards and emails, been called an angel and has had a woman cry in happiness in her driveway. "She was just so thankful to have really good chocolate-chip cookies," she said.
Winters first looked into baking gluten-free when a girl named Melanie approached her at the Lake Ella Farmers Market and brought her a cookbook. Winters started doing research and "that was that. I started experimenting," she said.
Like McGinnis, Winters agrees learning how to bake gluten-free products is challenging.
"It's not easy," she said. "Unlike baking a wheat product, there's nothing in the flour mix that creates that wonderful lift."
However, most of whatever she is able to bake normally she can also bake gluten-free. Orders must be taken 48 hours in advance in order to avoid cross-contamination with other products.
Her most popular gluten-free item is cake. Winters said the first question customers usually ask is if there's only a choice between chocolate and vanilla because they're so used to having limited choices.
"Most everything translates fairly easily," she said.
Her gluten-free products can be found throughout Tallahassee at locations like The Black Dog, New Leaf Market, The HoneyTree, Red Eye, Tomatoland and even Aloft Hotel downtown.
Travel farther down Tennessee Street and find more gluten-free options at Three Guys from New York Pizzeria.
The restaurant offers a gluten-free pizza option. Customers can order any pizza combination off the menu — except for meatballs — and have it made into a gluten-free personal pan pizza.
The pizzas are also cooked in a separate oven to avoid cross contamination.
Jayme Glusman, owner of the restaurant, knew he wanted to offer a gluten-free option the minute he took over the establishment in 2008. With a degree in health education from Florida State University and a familiarity with natural foods, Glusman understands the necessity for a gluten-free option.
"I want people to be able to come out and eat with their friends who can't eat gluten," he said.
The restaurant even sells gluten-free beer.
Since he started advertising the gluten-free pizza on the store's marquee, Glusman said he's had many people come in and specifically ask for it.
He sells gluten-free pizzas every week and makes a point not to run out of crust. "I cannot be out of stock," he said. "I hate the look on their face when we're out."
Gluten-free pizza dough does not stretch like regular dough. It needs to be rolled out instead of tossed. "It's time consuming, and you have to be very precise," he said.
While he currently orders the crust from another company, Glusman said he is working hard on perfecting his own recipe. "I have to get to that point where I'm like, 'Yes, that's it,' " he said.
Glusman prides himself and his restaurant's ability to accommodate those with restrictive diets, like vegetarians and vegans, and uses mostly local produce, even growing some of the vegetables himself.
"I want to provide products for everyone," he said.
Here are some restaurants in Tallahassee offering gluten-free options:
The Olive Garden — Offers gluten-free menu, including a gluten-free pasta
Kool Beanz Café — Gluten-free options on menu and will accommodate any dietary requests
New Leaf Market — Offers gluten-free desserts, sandwiches and soups in the deli section
Mozaik — Gluten-free options available and will accommodate any dietary requests
Three Guys from New York Pizzeria — Gluten-free pizza and beer
1 Fresh Stir Fry — Offers quinoa and a gluten-free sauce
Masa — Gluten-free options on menu and will accommodate any dietary requests
The Melting Pot — Offers gluten-free fondue
The Black Dog — Gluten-free desserts
Ted's Montana Grill — Offers gluten-free menu and other menu items can be made gluten-free