When the Bough Breaks
Director's Column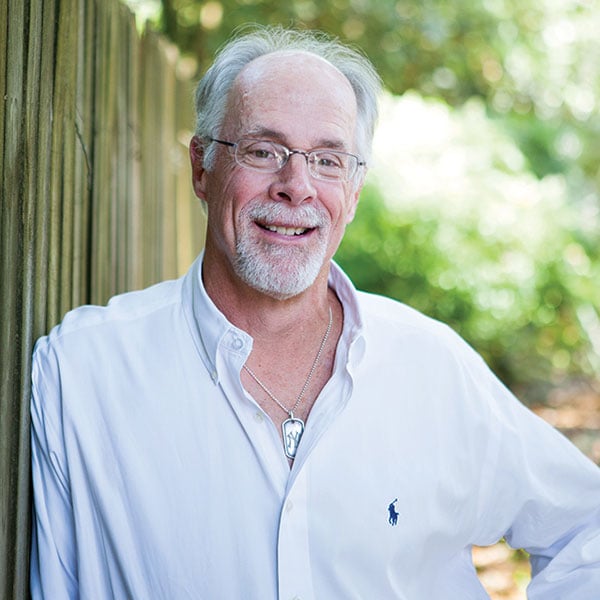 There are those playing-field-leveling events — natural disasters and the holiday season, for example — that bring people together and infuse all involved with a desire to make a contribution, to help out in some way.
Hours after Hermine blew through and the sun spread relief by rising again, I encountered in the parking area of the apartment community where I live a woman and her daughter who recently had moved to Tallahassee from the Great Plains — they weren't in Kansas anymore. Together the two women were combining to make a small pile of a few of the hundreds of pine boughs that were strewn about.
"Just trying to do our part," the older woman said.
I was to learn that she spent a few years in Florida as a child and had lived as an adult in Virginia, where, when storms struck, "they couldn't do anything right," and, by contrast, in Kansas where "we were used to tornados and the utilities were underground and you didn't have to worry about power outages." Her Tallahassee experience, she speculated, would fall somewhere in between.
"My daddy told me when I was little that big pine trees never fall over because of their deep roots," the woman offered.
Her powers of non-observation were remarkable. Within plain view were huge uprooted pines and a short ways distant were two that, upon toppling, had reduced a pickup truck and a compact sedan to oversized luge sleds.
Still, the lady was kind and I wished her well and I tossed a couple of boughs on the pile such that it now contained enough material to make a modest wreath.
Days later, I took to bicycling trails just off the Woodville Highway in the Apalachicola National Forest. Trail signage didn't correspond especially well to the map at the trail head, at least as I interpreted it, and before long I was operating strictly with the confidence that if I rode the trails long enough, I would re-encounter a paved surface eventually.
I spied in an area of mixed woods a man who was off his own mountain bicycle. I was concerned initially that he may have injured himself or had a flat. As I approached him, my concern only grew. The gent, older and white-haired like me, was taking after a substantial oak tree with a modest folding camp saw. The tree had fallen across the trail and the man, who wore a New York Mets cap and a vest attesting to his membership in a mountain biking club, was working to clear the way.
I dismounted and volunteered help that the man, whose chest was heaving, readily accepted.
"I'm just trying to do my part," he said, then, pointing to a tattoo on the meat of my left arm, added, "Yankees fan, I see."
"Yup, lifelong."
Taking turns, we got through the oak, and, in so doing, I showed him how he could conserve a lot of energy by not withdrawing the saw with the same force he used to drive it forward.
"Damn Yankees. You think you know everything."
"Well, yeah, and next time pack a can of WD-40. Keep your saw lubricated and it will move through the wood a whole lot easier."
I humbled myself by asking Mr. Met for directions out of the woods, directions that I proved unable to follow. I found my own way.
Back at the apartment complex, I thought back to the old man and wondered if his directions had been legit or a deliberate bum steer. And I picked up from the parking lot a solitary pine cone which had matured to the point where its scales had opened.    
I tossed it into the woods. Who knows, 50 years from now, what that simple act will have created?
Just doin' my part.
---
Wonder Dog Soldiers On
​Mako, my springer spaniel, whom I have come to think of as Mighty Mako the Wonder Dog — and I know I am not alone in remembering the animated series, "Tom Terrific and Mighty Manfred the Wonder Dog" — has achieved an unexpected milestone.
In September 2015, he underwent surgery for the removal of a growth on his spleen. That growth proved to be malignant, the cancer was expected to come roaring back and Mako, now 12, was given six months to live.
Mako re-encountered his surgeon, Kevin Drygas, not long ago. My dog had ceased eating, I thought the inevitable might be near and the doc immediately made time to see him. Turns out, Mako was suffering only with a case of colitis, which antibiotics quickly cleared up.
"I feel good about him," Doc said. "There are outliers and he is one of them."
Mako marches on and it may be that he will be around when my second grandson arrives in December.
"You can't bet against an outlier," Doc said. "He has already beaten the odds."
And he smiled when I said, "You can't put a good dog down."
Now, who among you can name Tom Terrific's arch-enemy?