When Dating Turns Dangerous
Teens Need to Learn How 'Love' Can Turn Into Abuse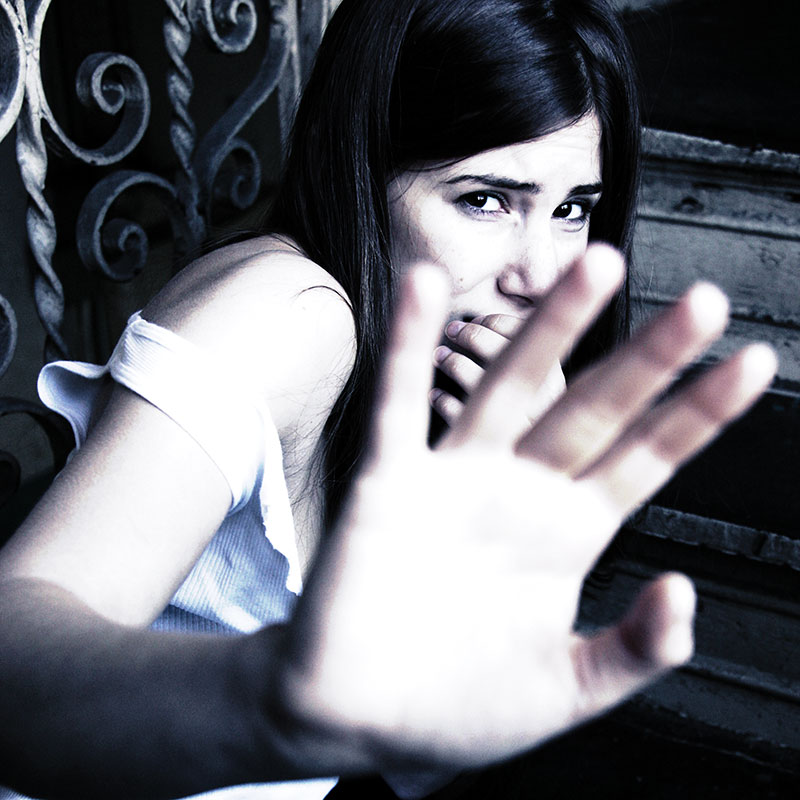 If you didn't know about teen dating violence before, you sure do now after pop diva Rihanna reported that a Grammy-night incident left her beaten and bruised at the hands of her then-19-year-old boyfriend, R&B singer Chris Brown. As the reports — and shocking police photos — of Rihanna burst into our consciousness, many asked how this seemingly perfect couple could go so violently wrong.
Sadly, it's a story Elena Saldamando hears so regularly in her job as a domestic violence counselor at Refuge House, she can detail exactly how abusive relationships evolve. "It doesn't start with a punch in the face or pulling hair," she says. It usually begins with "him wanting to be with you all the time," which could be misinterpreted as a loving thing. Then, he encourages his girlfriend to isolate herself by dropping friends and family, keeps track of her movements, and so on, until actual violence begins. Although young women are most often the victims, a man can also be on the receiving end of abuse.
According to chooserespect.com, each year about one in every 11 teens reports being a victim of physical dating abuse. Nearly one in five teenage girls who have been in a relationship said a boyfriend had threatened violence or self-harm if threatened with a breakup. "The problem is teens are not educated about the seriousness of dating violence," says Sandi Copes, director of the Florida Coalition Against Domestic Violence.
While the pattern of abuse is the same for all ages, teens have specific problems when they're in an abusive relationship, according to Salamando. "High school is their world," she says. A teen could lose her social status by breaking up. Worse, the new social media and technology make it easy to destroy a person's reputation. "Because of text, Facebook and MySpace, you can spread rumors on the Web," she says. "Sometimes it's easier to stay in a relationship."
Like the "birds and the bees" conversation, parents should initiate candid relationship talks with their teens to help them recognize potentially abusive behavior, says Salamando. But conversations with parents may not be effective if a daughter is already in an abusive relationship. In that case, it might be better to recruit friends or teachers to encourage her to share her feelings.
The FCADV Web site provides tips and information about how to detect the warning signs for teen dating violence. A few signs include extreme jealousy, constant put-downs, possessiveness or controlling behavior, and making false accusations. A history of abusive behavior, mood swings or an explosive temper also could be warning signs.
Last year, the Legislature passed the "Barwick-Ruschak Act," named for a 19-year-old University of Central Florida student and her friend, who were murdered by her ex-boyfriend. Signed by Gov. Charlie Crist in 2008, it classifies dating violence in the same category as domestic violence, giving officers the ability to make arrests without warrant when they have reason to believe someone has committed an act of dating violence.
Although the problem still continues, there are several preventative measures teens can take if they need help, including calling the National Teen Dating Abuse Helpline at (866) 331-9474 or (866) 331-8453.