What To Do About Webworms
If your lawn has brown spots, it might be pesky pests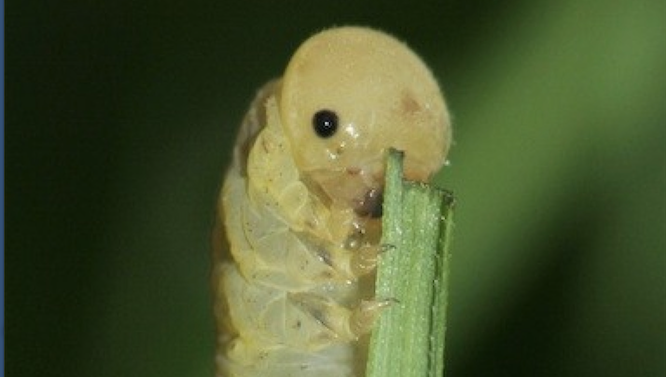 When surveying the brown patches on your lawn, your first thought is likely that it's not receiving enough water. This is not always the case; more commonly, sod webworms are the culprit.
These nuisance worms munch on blades of grass, quickly diminishing both the health and appearance of your lawn. Webworm damage typically occurs in late spring to mid-summer months when heat and humidity are high. They are hasty eaters, which is why it's essential to assess the issue as soon as you notice unsightly brown spots.
"Your first line of defense is being aware of what's happening in your yard," said Ralph Esposito, owner of Esposito Lawn & Garden Center. "If you notice blades of grass that look as though they've been chewed overnight, give us a call! Our team can come out to identify the culprit and devise the appropriate treatment strategy for a quick recovery."
Esposito Lawn & Garden Center has been treating webworms for decades, so they've got the treatment protocol down to a T. As a common problem in Florida, identifying and resolving a webworm problem is easy — as long as you know what to look for and which products to apply.
Sod webworm moths fly in and lay hundreds to thousands of eggs over the course of a few days. Each egg hatches into a worm whose sole purpose is to eat grass and grow. Eventually, each worm will enter a cocoon, transform into a moth, and begin the reproductive process all over again. Sod webworm eggs take about one week to hatch, so it's very important to begin treatment as soon as you see the warning signs. If left untreated, sod webworms are capable of taking over your entire lawn, so a quick assessment can save you hundreds in the long run.
"A lot of insects move slowly, but not webworms," said Esposito. "The impacted area can begin as the size of a stove top and within three days can span the size of a swimming pool. They eat lawns so completely that unless you catch it early, fertilize and spray your lawn, it will not bounce back."
To take a look for yourself, indicators are short, brown grass that upon further inspection appears to be chewed, as if sheep have been grazing. If you look closely, you may see the worms themselves, each one no more than an inch long and the width of a piece of spaghetti. Shine a flashlight across the lawn at night and you may notice white moths hovering above the lawn or scattering as you walk through the afflicted areas. Webworm damage typically proceeds in an orderly fashion, with a distinct line between healthy and damaged grass.
If you're still unsure, you can bring a sample for diagnosis to Esposito. The sample should be about 12-by-12 inches and include a section with half green grass and half damaged grass. Also, bring a 6-by-6 inch sample of the worst area.
The spray and lawn care technicians are on hand to treat your lawn using the proper controls and chemicals. They can also replace any of the particularly damaged areas with new sod as needed.
If you prefer to treat your lawn yourself, start by using Surrender, and follow up with Bug Blaster — everything you need is available at Esposito's. Lastly, feed your lawn with an application of 15-0-15 to restore your green grass. Whether you treat it yourself or enlist professionals, it will take multiple applications.
While sod webworms are a force to be reckoned with, as long as you know the signs and the steps to recovery, you can restore your lawn to its former green glory.