Wellness Medical Clinic Provides Patient-Centered Preventative Medicine
Dr. Arasi Thangavelu provides a plethora of services for optimal health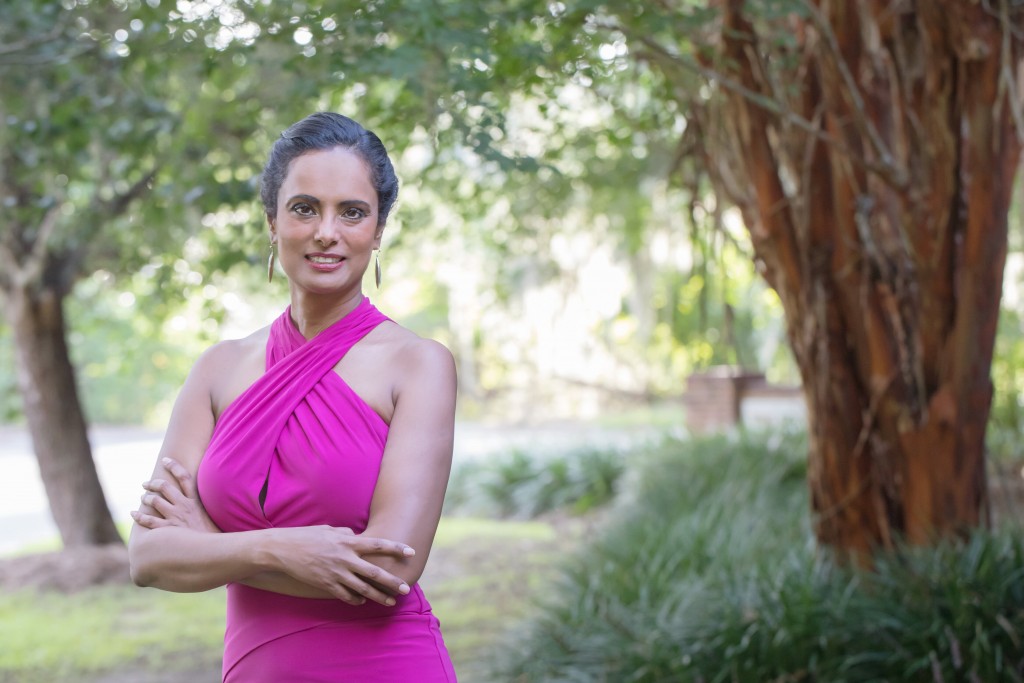 Their personalized approach provides the desire to meet your individual needs of each patient in areas of Wellness, Weight Loss, Anti-Aging, and Cosmetics. Health and wellness are impacted and influenced by both internal and external causes. Dr. Arasi Thangavelu of Wellness Medical Clinic uses a comprehensive approach that addresses physical, emotional, mental, social and environmental occurrences that affect health to summon a diagnosis and treatment plan.
Dr. Thangavelu was born in India, moved to Africa when she was 7. She moved to Puerto Rico at the age of 18. After finishing college and medical school, she made her way to New York City, where she became a board-certified doctor specializing in emergency medicine with a fellowship in emergency medical services done with FDNY, The Fire department of New York City.
Her work eventually brought her to Tallahassee. Here, inspired by personal medical issues and an interest in using Patient-centered medicine to heal herself, she opened Wellness Medical Clinic. She began with acupuncture, soon expanding her expertise to include an array of Wellness, Weight Loss, Anti-Aging and aesthetic services.
Services include: hormone optimization, weight loss programs, acupuncture, herbal medicine, protein rich plasma services, vaginal rejuvenation, micro needling, Botox, IV fluids with antioxidants and minerals and more.
"We are a physician-guided clinic that offers tools and monitoring in order to make the greatest health impacts in the least amount of time," said Dr. Thangavelu.
One aspect that many seek desired results from is weight loss. The Wellness Medical Clinic's weight loss program begins with a consultation to assess eating and nutrition habits, medications and intended outcomes. The consultation includes an EKG, physical exam, weight measure and body fat composition measurement. The program includes weekly visits to address accountability, nutrition discussions and vitamin shots.
"Our weight affects the way we view ourselves and how we allow others to see us, which impacts not only our physical health, but also mental and emotional health," said Dr. Thangavelu. "The weekly weight loss program provides accountability and support through the entirety of a patient's journey."
BioIdentical Hormone Replacement Therapy is another in demand service for the bevvy of benefits it can bring. BioTE pellets, derived from natural plant sources, are structurally identical to natural hormones promoting optimal health and disease prevention.
"When your hormones are in balance, it's like a choir singing in perfect harmony," said Dr. Thangavelu.
Benefits of hormone therapy include increased energy, improved sleep, mental clarity, increased libido, improved mood, weight loss and protection for the heart, brain, breasts and bones. This decreases the risk in many diseases like heart disease, Alzheimer's, Diabetes, and Osteoporosis.
Wellness Medical Clinic offers Morpheus8 Facial Microneedling, Vaginal Rejuvenation, Platelet Rich Plasma (PRP), PRP hair loss treatments, IV fluid treatments, and Botox among others. Dr. Thangavelu practices the highest standards of care and is constantly assessing services that could best benefit her patients. The office is a welcoming place that from the front desk to the patient rooms ensures a positive and compassionate experience.
"Through services that are completely customizable to each patient's needs, we are able to facilitate positive self-image, improve physical abilities and help patients function at increased performance levels in all aspects of life."
To learn more visit: MyMedicalWellness.com.