Website Kickstarter Matches Idea People With Micro-Capitalists
Business, with a little help from your friends.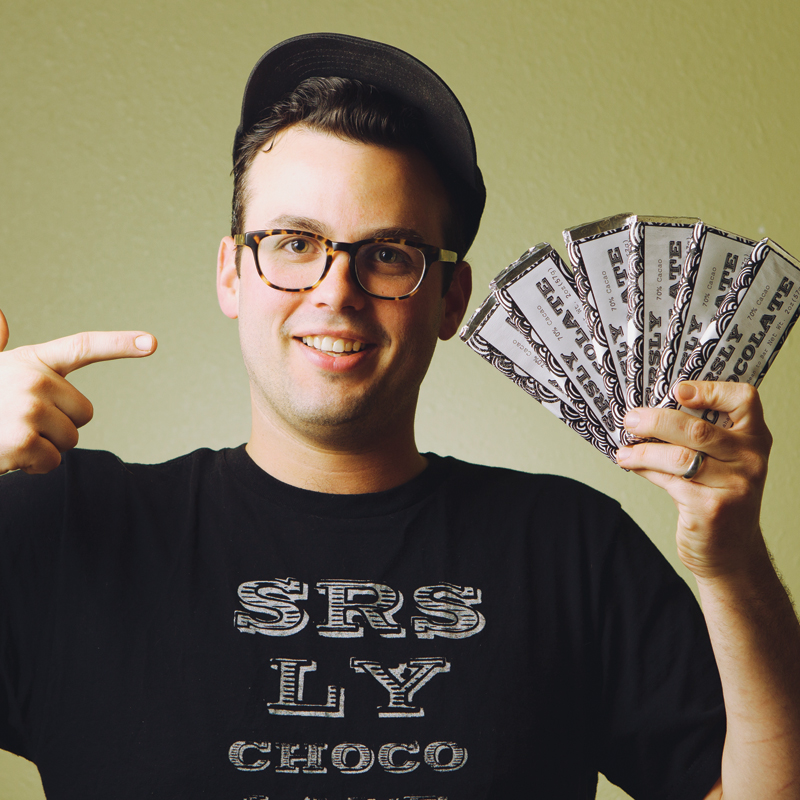 Having an awesome idea and no cash to fund it is not a great place to be. But back in 2009, something truly revolutionary happened for all the idea men and women out there; something that would place creativity and passion above conventional business models. Something called Kickstarter.
Kickstarter.com is an online funding platform for creative projects. In laymen's terms, it allows people with ambitions bigger than their wallets to spread the word of their business venture to the masses and lets the public decide if the concept is worth funding. Funders can offer up anything from $1 and beyond — some have even given thousands — to help meet the project's goal.
But wait; there's a catch.
Before any money can be received, the askers must set a financial goal, which must be met in its entirety within a certain period of time. Funding is all or nothing. So, if an aspiring boy band lays out a goal of $5,000 to cover the cost of their debut album, but only receives $1,000 by the time their deadline rolls around, all bets are off. The dough stays with its prospective funders and said boy band will simply have to save up to sing another day.
Don't worry, the project founders aren't the only ones taking something away from this surprisingly symbiotic relationship. In exchange for their financial support, backers are presented with levels of rewards to both entice and acknowledge their contribution. Potential rewards might include a signed original print from an artist's personal collection, a film credit, a handmade thank you card or a set of tickets to a band's opening show. The more you give, the more you get.
Now, what can be funded on Kickstarter? Almost anything. Anything, so long as it has a certain je ne sais quoi and lands in the creative groove the folks at Kickstarter have etched out for themselves. Areas of interest for the site include art, comics, dance, design, fashion, film, food, games, music, photography, publishing, technology and theater. Though initially intended for offbeat indie projects, the site's success has also caught the attention of major headliners, like Hollywooder Zach Braff.
Best known for his role on the NBC sitcom Scrubs, Braff's 2004 directing debut in "Garden State," a drama-comedy starring Natalie Portman, was a major hit and attracted a new, broader fan base to the writer/director/actor's quirky style. But nearly 10 years later, there's been no follow-up film for Braff.
Until now — until Kickstarter.
In a video released on the site, Braff told his fans his major setback all along was financing. They helped rectify the issue.
"After I saw how the amazing Veronica Mars fans rallied behind that project in a mind-blowing way, I couldn't help to think — like so many others – maybe this could be a new paradigm for film makers who want to make smaller, personal films without having to sign away any of their artistic freedom," said Braff, speaking about a previously funded Kickstarter project.
Braff reached his goal of $2 million in less than a week, with $500,000 to spare.
But just because Kickstarter has officially gone big time doesn't mean they're changing their clientele entirely; the little guy's still welcomed.
Though not the world's first online funding platform, Kickstarter has certainly been the most successful and enduring site of its kind — nabbing headlines from CNN to Time magazine. Since its conception four years ago, more than three million people, funding more than 35,000 creative projects, have pledged more than $500 million. In return for their role as the middleman, Kickstarter receives 5 percent of every successful project. For those of you doing the math, that's approximately $22.5 million.
Even people in Tallahassee are reaping the rewards of this "power-to-the-people" inspired website.
Meet two of our local Kickstarters:
SRSLY CHOCOLATE Inc.,
A New Concept in Deliciousness
Bob Williamson has long fancied himself a member of the up-and-coming artisan food movement, with a background in everything from beer brewing to beekeeping. With years in the production side of food under his belt, Williamson finally found his niche as Tallahassee's very first bean-to-bar chocolate maker.
To put his dreams in motion, Williamson's first course of action was getting involved in local farmers markets, including the Growers Market at Lake Ella. In just a few short months the demand for his tasty treats began to rise. Soon, Williamson had a difficult decision to make — either find the cash to take SRSLY Chocolate Inc. to the next level, or risk turning customers away.
For Williamson, the problem had a simple solution: Kickstarter.
"I didn't really want to have a silent partner," said Williamson. "I wanted to raise all the funds myself; but just didn't have them. Kickstarter was really the only way to go."
Williamson, who initially asked for $5,000 from his Kickstarter supporters, ended up walking away just three weeks after the launch of his project with $6,336. The funds from his Kickstarter adventure not only helped to purchase SRSLY the appropriate tools to continue growing but also aided in the jump to retail space.
Today, Williamson has set up shop in local hot spot the Cider Lodge.
Cody ChesnuTT,
International R&B Sensation
Embodying a contemporary mix of soul, funk and rock, Cody ChesnuTT is an artistic force to be reckoned with. Following the emergence of his debut album in 2002 out of the Atlanta music scene, ChesnuTT's fan base skyrocketed.
Skyrocketed so high, in fact, that when the time rolled around for his second album to be released in late 2012, fans were willing to pay a rather large upfront cost — $22,362.
With a huge chunk of change, a new album entitled "Landing On A Hundred" and an international tour to his name, ChesnuTT is by far the largest Kickstarter success to emerge from the Tallahassee area.
It's a title he takes to heart.
"It was absolutely amazing," said ChesnuTT. "Especially in the current climate that we're in right now where people complain when you ask them to pay $10 for a CD. So it's just amazing that people would donate $10 to $1,000. It's mind-blowing to have that kind of support."
ChesnuTT, who relocated to Tallahassee immediately following the release of his first album in 2003, put the bulk of his Kickstarter allocated funds into the production cost of his new release and the startup of his tour, which concluded April 26 in Bourges, France.