Wanee's a Weekend Festival of Fun and Music
Rock Hard or Go Home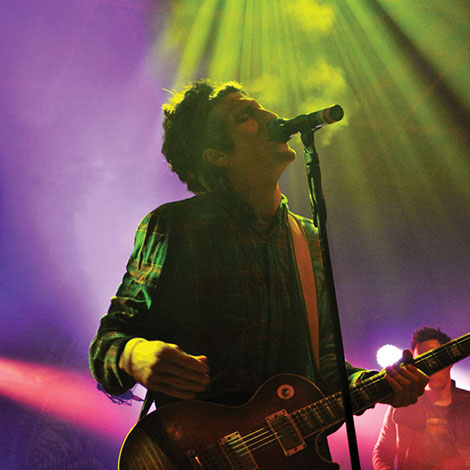 If you've ever regretted missing Woodstock in 1969, the Wanee Festival comes pretty close to recreating that magical, musical vibe. Hosted by the Allman Brothers Band and promoted by Live Nation at the Spirit of Suwannee Music Park, fans can enjoy a four-day camping trip populated by an abundance of friendly people and vintage rock lovers alike.
Wanee has an almost hippie-like atmosphere, reminiscent of the legendary festival.
Jeb MacVittie, a photographer for USA Photos and Graphics, and a four-year veteran of the festival, describes the scene chronicled in his photographs: "It's a camping experience, so everyone is sleep deprived. Everyone is incredibly friendly since you spend four days camping out together. By the time it ends, everyone feels like family." 
People give themselves nicknames, such as a regular guest to the festival only known as "Woodstock." It's not uncommon for visitors to never know the real identities of their new-made friends, but it's almost guaranteed that they'll show up next year and still go by the same nickname.
Every year has a theme; 2013 was all about Southern, vintage rock and the year before revolved around the Grateful Dead. When asked about this year's festival, set for April 10–12, MacVittie anticipates a family-oriented theme for the festival's 10th anniversary. The Allman Brothers play every year together as a group, and individual band members also play with their own bands during the festival. 
"That's a Wanee moment!" is the lingo for those unforgettable instances, such as when father and son, Devon and Gregg Allman, played together for the first time. 
For more information about Wanee, and this year's line up, visit waneefestival.com.