Waging War With Cancer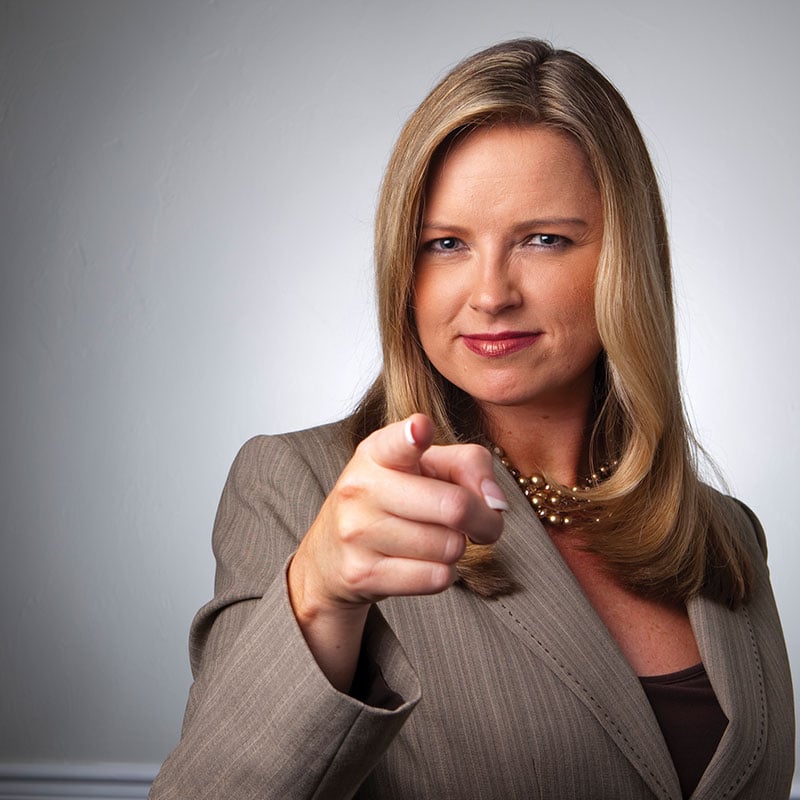 We know cancer is our enemy. But what do we know about this adversary that kills so many of our loved ones? And what don't we know about ourselves that allows the deadly disease to claim ownership of the battlefield? There are so many questions and so few answers. That's why the American Cancer Society has begun another massive long-term study to better understand how to prevent cancer. It's called the "Cancer Prevention Study-3," or "CPS-3."
The goal is to enroll 500,000 adults from across the United States and Puerto Rico. One way the organization recruits participants is through its Relay for Life fundraising walks. In 2009, 167 Relay for Life events nationwide were selected. The Relay for Life of North Leon was the only local site chosen, and 116 study volunteers enlisted at the May 1 event.
I am one of them. For several years I've emceed the North Leon Relay, and I couldn't pass up the chance to participate in such a worthwhile study. Just before I was to take the stage, I took a few minutes to fill out a questionnaire, give some blood and have my waist measured.
They later sent me a much longer questionnaire, which I ended up filling out online. They wanted to know things about my diet, exercise, family history — and everything in between. The questions covered medications, vitamins, screenings, sun exposure, my occupation (i.e. whether it involves night shift work, long distance driving or work with animals), and there was an entire section dedicated to tobacco use and alcohol consumption. They will follow me for at least the next 20 years.
Thirty-year-old Tallahassee resident Greg Mauldin signed up that day, too. Like many people who join the study, he has a very personal reason for wanting to participate.
"My father died from colon cancer at a relatively young age," he says. "He is the first and really only person I know of in either my mom or dad's immediate family that has been diagnosed with cancer. And both of my wife's parents died from cancer. We lived with her mother the second time she was diagnosed. She originally had breast cancer and had a complete mastectomy. She also underwent chemotherapy. She was cancer-free for a number of years before the cancer metastasized and moved to her brain. She underwent surgery and had Gamma knife treatments that were not successful."
Since volunteering for the study, Mauldin has lost 25 pounds and recently quit using snuff. He thinks it's important for people to sign up for this study.
"The more information that can be gathered regarding the disease, the better," he says. "Right now, all we really know about combating the disease is that early detection increases your chances for survival. If, by doing this study, researchers are able to learn more about what makes certain people a higher-risk candidate for developing cancer, it stands to reason that early detection would become more routine."
CPS-3 builds on a history of long-term studies by the American Cancer Society that the organization first began conducting in the 1950s. Rebecca Parrish, an American Cancer Society community representative in Tallahassee, says the research is critical.
"Past long-term American Cancer Society follow-up studies have played a major role in cancer prevention at the American Cancer Society, as well as in other national and international efforts," she says. "More than 300 scientific articles by American Cancer Society epidemiologists have been published from these studies, and findings have significantly contributed to tobacco-related research, and to the understanding of obesity, diet, physical activity, hormone use, air pollution and various other exposures in relation to cancer and other diseases."
Key findings from the previous studies include:
Information about the substantial effects of cigarette smoking and secondhand smoke on lung cancer and premature death, leading to the U.S. Surgeon General's Report, warning labels on cigarettes and numerous smoke-free legislative measures.

The significant impact of obesity on risk of dying from cancer.

The link between aspirin use and lower risk of dying from colon cancer.

The considerable impact of air pollution on heart and lung conditions, which motivated the Environmental Protection Agency to propose more stringent limits on air pollution.
Because the current study population (CPS-2) is aging, they must recruit a new study population for the next generation of research at the American Cancer Society. And because the environment and individuals' lifestyles change over time, new follow-up studies such as CPS-3 are needed to understand these changes. This younger study population will have environmental and lifestyle exposures that may be meaningfully different from previous populations and will help to further our understanding of the factors that cause or prevent cancer.
To date, more than 42,000 people have been recruited for the CPS-3 study — but thousands more are needed. It will be the largest study of its kind in the United States to identify new links to cancer risk so that even more lives can be saved. Men and women between the ages of 30 and 65 years old who have no personal history of cancer are encouraged to join the historic research study. The American Cancer Society hopes to attract adults from various racial and ethnic backgrounds from across the United States. The purpose of CPS-3 is to better understand the lifestyle, behavioral, environmental and genetic factors that cause or prevent cancer and to ultimately eliminate cancer as a major health problem for this and future generations.
Darren Webb, a CPS-3 volunteer chair, says he's excited to be a part of the study.
"I have been volunteering with ACS and Relay for Life for the last 10 years solely on the fundraising side," he says. "CPS-3 finally gives me an opportunity to see that money at work. My family has been heavily impacted by cancer, and this is my chance to fight back against this disease. I want to help find out why one person gets cancer and another does not. I am tired of losing loved ones to cancer and look forward to the day that it is no longer a problem. The discoveries that are made from research studies like CPS-3 will help us get there."
This is the battle cry. Whether we win the war against cancer rests on all of our shoulders. Lives will be lost. But there is strength in numbers. Thousands more soldiers are needed to join the troops in battle. Surrender is not an option.
About Cancer Prevention Study-3
Who is Eligible to Participate?
Anyone who:
Is between 30 and 65 years old;

Has never been diagnosed with cancer (not including basal or squamous cell skin cancer); and

Is willing to simply complete periodic follow-up surveys.
What Does Study Participation Involve?
Study participants will be asked to do a few things as part of the enrollment process:
Read and sign an informed consent form;

Complete a brief questionnaire;

Provide a waist measurement; and

Provide a small blood sample.
Within three to four months, a full-length questionnaire will be mailed to participants that takes about 45 to 60 minutes to complete. Participants will be followed over time and will be asked to complete a follow-up questionnaire every two years that will take about 45 minutes to complete.
Other Ways You Can Help
Volunteering:

Volunteers are needed to help with the enrollment area at the various enrollment opportunities.

Promotion:

Tell everyone you know about this one-time, historic opportunity to make a difference in the fight against cancer.

Education:

Tell friends and family around the country about this study and how they can become involved in their own local community.
Visit cancer.org/cps3 or call (888) 604-5888 for more information.​
---
Contributing writer Triston V. Sanders is an executive producer and news anchor for WCTV. Watch her televised medical segment, "Health Matters," weekday mornings on "The Good Morning Show" on WCTV.