Voices of Florida Women
Spotlight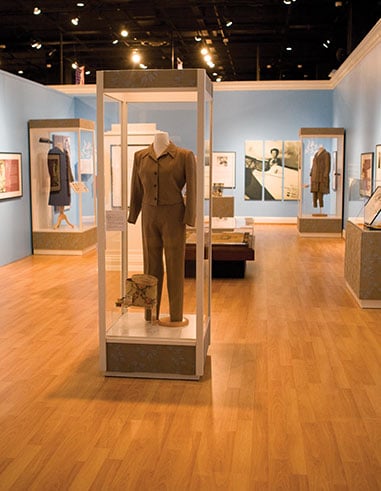 Florida Clark, born in Gadsden County, worked in the early 1930s at McCrory's Five and Dime on Monroe Street and the Singer Sewing Center on College Avenue. She taught girls how to sew and made clothes for prominent women in town, including Gov. Reubin Askew's wife, Donna Lou Harper Askew.
Clark is just one of the women whose story is told in "Voices of Florida Women," a historical exhibit now featured at the Museum of Florida History. The exhibition, which runs through March 23, includes exclusive permanent collections from the museum, telling the stories of how women changed the economic, social and cultural fabric of Florida.
Florida natives from throughout the state who have made Florida history include Florida State University benefactor Ruby Diamond, actress Frances Langford, Seminole tribal representative and craftswoman Ethel Santiago, auto test driver and adventurer Betty Skelton, and Florida's first black woman legislator, Gwen Cherry.
Brown-bag lectures, guest speakers, live performances and book signings will be held throughout the exhibition's five-month run. All events are free and open to the public during regular museum hours. For more information, visit museumoffloridahistory.com/mfh/calendar. The museum is located downtown in the R.A. Gray Building, 500 S. Bronough St.
The exhibit coincides with Women's History Month in Florida, which is held throughout March.