Vintage Décor is Back in Style
Vintage-Inspired Décor for a Creative Home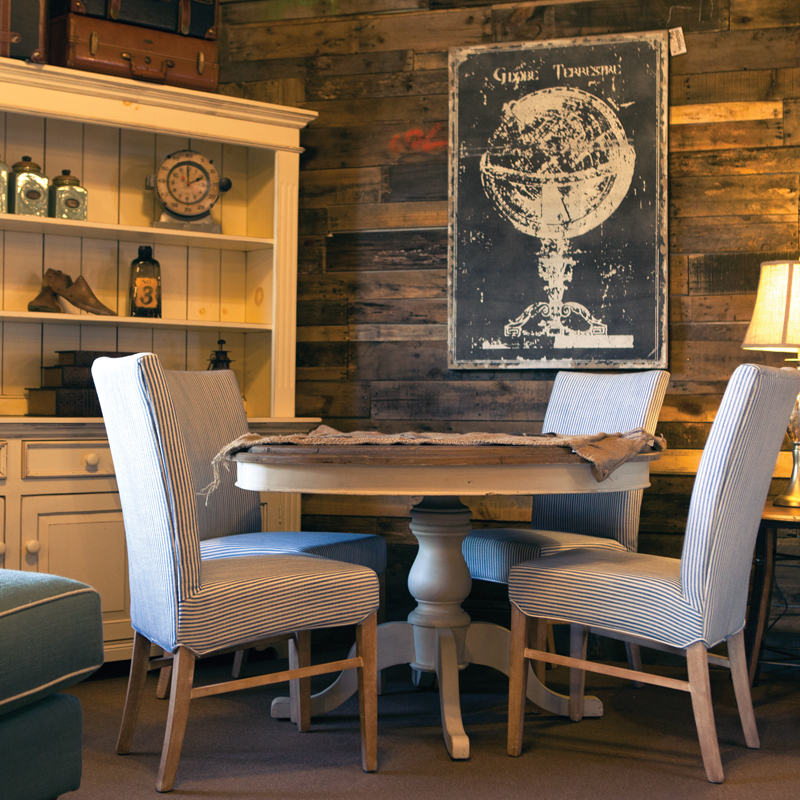 If there's one thing interior-decorating professionals can agree on, it's that design trends are cyclical.
Over the last several years, home-goods traffickers have seen a sharp increase in requests for "shabby chic," French country-inspired décor. While those same white washed woods and bleached linens are still very much a part of today's decorating scene, savvy stylists are starting to gravitate toward rustic items with a little more grit.
Buyers want something comfortable yet unexpected — and international suppliers have had to raise the ante. As a result, articles of everyday life from yesteryear are popping up in new and inventive ways.
"This year, the difference that I saw was mixing the vintage with the industrial,"
said Terri Paul, owner of Wanderings Décor & More in Havana. Paul recently returned from a buying trip to stock her shop; she said she was impressed by the "back to basics" and "simplistic" vibe radiating
from the bustling marketplace.
Expect to see exposed tacks, repurposed fabric (such as old burlap or sail canvas), refurbished items and salvaged, lightly stripped wood. For a sustainable look, Paul recommends blending these elements into existing styles.
"You don't want to go whole hog because it'll start to look like your grandmother's house," joked Paul … kind of. "Look for a few accent and staple pieces."