Vineyard Spotlight: Farmer's Daughter
An award-winning winemaker, an eco-friendly company and a beloved local business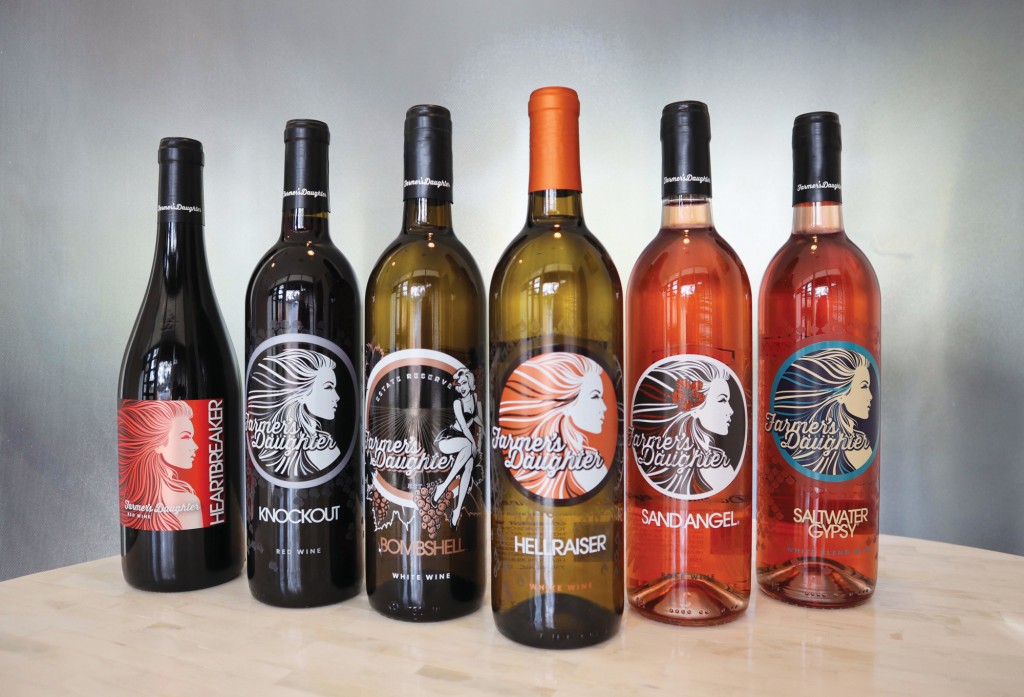 Much like their fine wines, Farmer's Daughter Vineyards + Tasting Room continues to get better with age. Since its inception in 2016, Farmer's Daughter Vineyards has secured its place as an award-winning winemaker, an eco-friendly company and a beloved local business.
Co-owned by Reneé Moss and her husband Clayton, the vineyard was named in honor of their daughter, who was 2 years old when the first grapes were planted in the Pelham, Georgia, soil. Those grapes have resulted in award-winning wines on the local and national levels.
Where they have won many prestigious awards in California, the team is proud of a recent local win from the Georgia Trustees Wine Challenge. Saltwater Gypsy, a blend of South Australian and Georgia grapes, received a gorgeous customized glass award for "Best Non Georgia Wine."
The wines are innovative, avoiding the typical Georgia muscadine, in favor of blending French American hybrid grapes at times with vinifera, resulting in a more noble product.
"We have the opportunity to open people's eyes to what a Georgia wine can do and can be," said Moss. "Georgia wines don't get the respect they deserve, and we do our best to present the highest quality product."
Because the wines are made in smaller batches, they contain fewer chemicals than mass marketed wines. Sustainable, safe and eco-friendly products are very important to Moss. The bottles are made of eco-friendly glass, and they opted for etched glass to eliminate paper labels and adhesives.
Farmer's Daughter Vineyards  106 N. Broad St., Thomasville
(229) 233-8314