Vibrant Vieux Carré
Tallahassee's Own French Quarter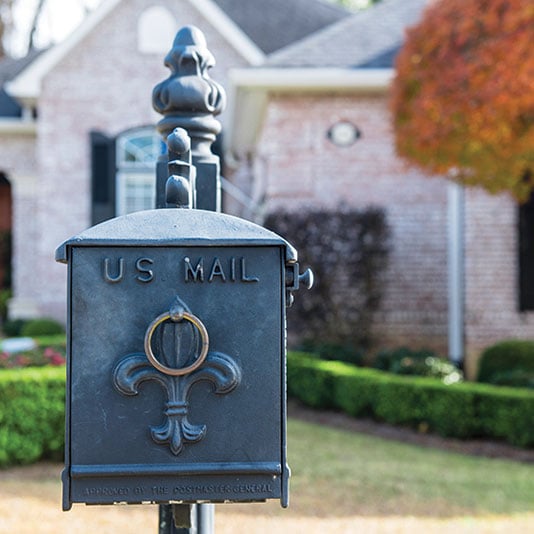 Tucked away in the northeast quadrant of Tallahassee is a little taste of the French- influenced style of New Orleans. The neighborhood of Vieux Carré (pronounced voo-ka-RAY) features homes constructed in a French Country fashion with peaked roofs and arching windows. The French Quarter is often referred to as Vieux Carré, meaning a central square full of life. Tallahassee's Vieux Carré is true to that definition.
Much like a square pulsating with life, this neighborhood attracts a wide array of property owners from singles to families with young children to working professionals and retirees. The selling prices of the homes range from $350,000 to $550,000. Most were built in the 1990s and early 2000s.
The homes are spacious and lofty providing a satisfying amount of square footage for any resident. The facades are mainly brick, some with tendrils of ivy creeping up them. Large front-facing windows grace every home and provide views of meticulously manicured front lawns. The lots range in size from an eighth of an acre to a half-acre affording buyers a chance to choose how much yard they want to maintain.
Michael and Judy Pate have lived at Vieux Carré for 13 happy years in which they have formed treasured bonds with their neighbors.
"The residents here are a nice mix of people who all care about each other and get along," Michael Pate offers. "Living here has been a great opportunity to make friends."
The French influences are felt through subtle touches such as fleur de lis-engraved mailboxes, gas lamp lanterns and street signs modeled after prominent New Orleans streets such as Rue Royale. There is a quiet park area in the center of the subdivision providing for nature watching or a place to walk your dog.
Capital Circle Northeast and the Killearn area are right down the street providing a plethora of shopping, restaurants, fitness centers and other services. It's easy to hop onto I-10 for a weekend of travel.
"I think owners enjoy living here because the location is convenient to shopping and services," Realtor Joan H. Raley said. "The northeast area is like a city unto itself."
The subdivision is located off Hermitage Road, which boasts many upscale neighborhoods and suburban office buildings. Esteemed schools Gilchrist Elementary, Montford and Cobb Middle Schools and Leon and Chiles High Schools are zoned here.
"To me, the key is convenience," Pate says. "If you were to take a pencil and paper and draw a map of Tallahassee, Vieux Carré is the location you would want to be in."
While the surrounding area is bustling, the neighborhood itself is given to low-traffic streets in a tranquil location. Homes here sell well because of the desirable location, yes, and also because prices are exceptional considering the size and design of the homes. Barry Bevis, a broker and the owner of Bevis Realty, can attest to this.
"I am listing one of the few vacant lots in the neighborhood," Bevis says. "Interest has been high from both builders and individuals hoping to build in the neighborhood. We received three offers in the first three days on the market."
Vieux Carré displays the characteristics of its namesake: central, inviting and influenced by the French. Where it differs is in the peace and ease that Tallahassee provides.