Veterans Find Therapy and Peace Through Fishing Excursions
Warriors and Quiet Waters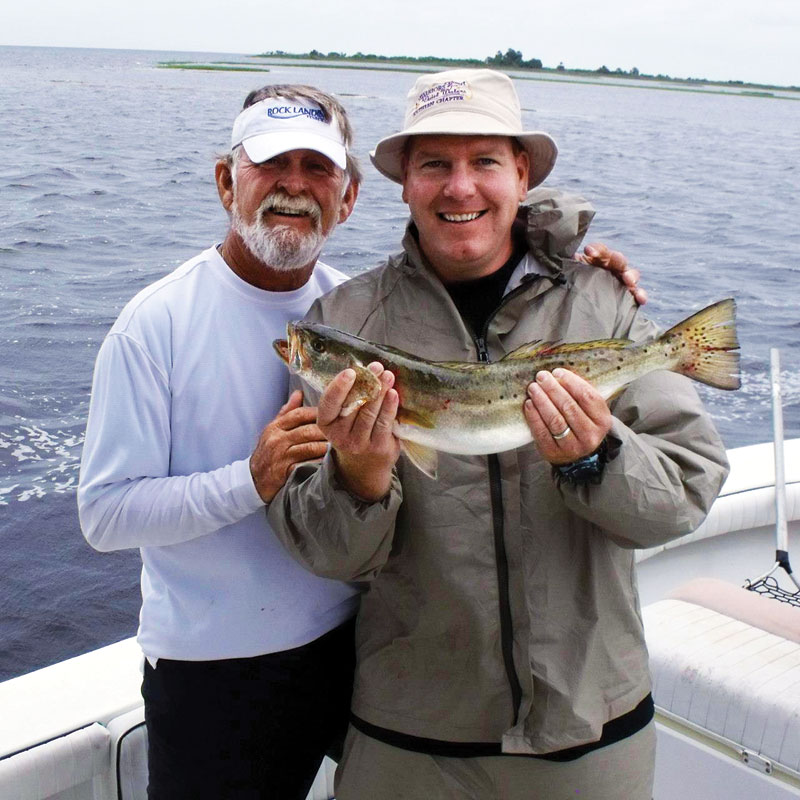 A round of shots are fired as a soldier hits the ground. Heartrending cries fill the air amid thunderous booms. His heart is racing a mile a minute as thoughts and prayers swarm through his mind, much like the chaos surrounding him. What he wouldn't give for the fight to be over … for peace and quiet … and then there it is.
But for many veterans of recent wars, even after returning stateside, peace and quiet remains elusive.
In 2005 Marine Col. Eric Hastings teamed up with Dr. Volney Steele, a retired physician and Navy officer, to discuss ways to rehabilitate wounded servicemen. With their love of fishing, coupled with a passion to aid returning veterans, Warriors and Quiet Waters was born in Bozeman, Mont.
The mission: To provide traumatically injured servicemen and women from Iraq and Afghanistan with a high-quality restorative program utilizing the therapeutic experience of fly-fishing on Montana's waters.
WQW provides a break from the stresses of war and the treatment the soldiers have received during rehab in the military hospital system. Here, they receive fishing instruction from professionals, instructors and companions. For many, it's their first time away from the hospital since being injured.
In 2011, Steele moved to the Ochlocknee Bay where he met a group of local volunteer firemen. The conversation turned to his connection with Warriors and Quiet Waters in Montana, sparking the interest of Anthony Stephens, an Infantry medic in Desert Storm. And so, Warriors and Quiet Waters, Southern Chapter was founded.
In groups as large as six, soldiers take part in this liberating, weeklong program. Out on the water, a team of professionals — including psychologists, nurses and paramedics — accompany the veterans to ensure that their experience is safe and rewarding.
"We generally get wounded soldiers; ones with brain injuries or anyone the military will send us," said Stephens. "We had a guy who had been shot three times. We have some guys that have IED [Improvised Explosive Device] injuries and concussion wounds from explosions."
One of the common ailments suffered by war veterans is Post Traumatic Stress Disorder. PTSD can develop following a traumatic event that threatens your safety or makes you feel helpless. While the symptoms of PTSD most commonly develop in the hours or days following the trauma, it differs from person to person and can sometimes take weeks, months or even years before they appear. It can even occur in the friends or family members of those that went through the experience.
"There's something in angling that produces serenity of the mind," said Stephens. While the Montana program focuses on fly-fishing, here the veterans and crew fish in-shore and offshore, depending on where the fish are biting. "By the end of the week, there's a bond formed between the staff and the veterans to the point that we can talk about the experiences, family — or whatever else they want to talk about. The biggest thing I see in the soldiers is them getting to relax, just being out of the hospital."
WQW, Southern Chapter recruits veterans from Wakulla, Franklin, Leon and Jefferson Counties. There have been many success stories since the start of the program in Montana, and locally soldiers sing its praises. To bring the rejuvenating week to a close, the soldiers and volunteers take part in a small, personal banquet. "My most memorable moment would have to have been at the Warrior Banquet, when a group of soldiers were about to leave," recalled Stephens. "One of the staff members that comes with the guys said that of all programs, this one not only set the bar, it exceeded the bar. He presented us with a huge plaque. The soldiers loved the reception of the community, and one of them is actually looking at making Tallahassee (his) home."
It takes between $4,000 and $5,000 to fund one soldier's therapeutic trip. Warriors and Quiet Waters Foundation is incorporated as a nonprofit organization in Florida, and throughout the year it hosts golf and bass tournaments to help raise money. Large companies such as Amerifirst Home Mortgage Company have sponsored soldiers by making donations.