Veterans Among Us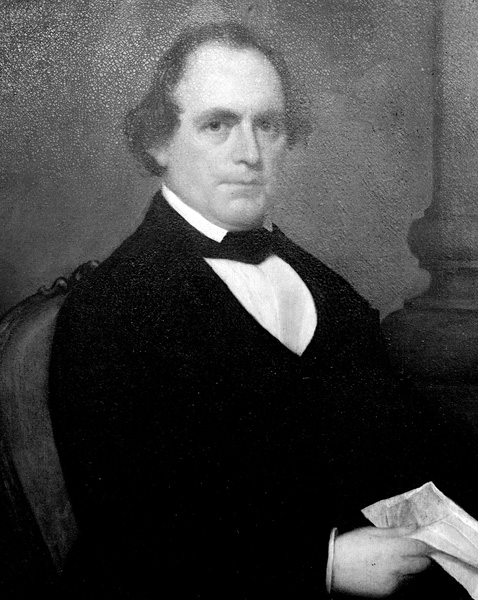 This special Veterans Day compilation offers insight through the memories of four Floridians who survived the War of 1812 and World War I, along with stories of six local veterans from World War II through Iraqi Freedom.
It's not uncommon for a veteran combat soldier to be reticent about discussing his experiences. These are not stories shared easily with someone who wasn't there, someone who didn't duck the same bullets, didn't taste the same dirt, or didn't smell the slick, coppery scent of blood from the wounded that you and your buddies did.
Fortunately, Tallahassee has some local veterans who were more than happy to sit down and talk about their wartime experiences. Six local men, all veterans from World War II, Korea, Vietnam and up to Iraqi Freedom, agreed to jog their memories and jot them down for this special Veterans Day article. We asked them, "Take one specific memory that has stayed with you over the years, and talk about it." As you will discover, it's the little things in the midst of madness that leave the biggest impression.
But our story doesn't end there. You also will read the recollections of four other Floridians who lived through the tumultuous events of their day, from Creek uprisings of the War of 1812 to World War I. Colored by the language and sentiment of their respective times, they are nevertheless key insights into the effect war has on American soldiers and civilians alike.
Richard Keith Call
Richard Keith Call, Florida's future territorial governor, was a young officer in a company of Tennessee volunteers when he saw for the first time the man who would shape his military and political career – Andrew Jackson.
In September 1813, the volunteers were ordered to muster in Nashville, Tenn., for a punitive expedition against Creek Indians. In his memoirs, Call recalled seeing Jackson ride by while the volunteers were camped on a nearby road:
He was still suffering pain and was looking pale and emaciated from the wound received in the famous duel with (future Missouri Senator Thomas Hart) Benton. He was mounted on Duke, the brave old war horse that afterwards bore his gallant master so proudly on many glorious battlefields. His graceful, manly form, usually erect, was now bent with pain, while he still carried his arm in a sling. The expression of his countenance was grave and thoughtful, and his pallid cheek gave evidence of suffering; yet there was something in the lineaments of his face, a slumbering fire in his pale, blue eye … that made me, and every one, recognize the presence of a great man.
David Lang and Council Bryan
Like most Civil War soldiers, Floridians David Lang and Council Bryan wrote home frequently to let loved ones know their situation and to vent about the conduct of the war. In one letter home dated 1862, Lang, who was a captain at the time, expressed frustration at the high casualty rate among Florida troops in the Army of Northern Virginia:
Dear Uncle – The 2nd Florida has won a name for Florida soldiers in this division but it has been a fearful post. Of twelve hundred & seventy men who composed the regiment one year ago, one hundred and fifty are left fit for duty. They have lost a Colonel, a Major and their Lieut. Colonel is now dangerously wounded, a large musket ball having entered his shoulder ranging down the right arm and shattering the bone to the elbow. Of ten captains who went into battle on the Chicahomany (sic), six were killed and all of the others wounded … .
Bryan, a captain in the 5th Florida Infantry, survived Pickett's Charge during the Battle of Gettysburg in 1863. Florida soldiers took a heavy beating during this campaign, and Bryan hoped that someday they would get the credit they deserve:
My Dear Wife – I see the Richmond papers give all the credit of the hard fighting in the centre to Pickett's Division of Virginians, a more cowardly set of fellows never disgraced our uniform than the 2nd and 3rd lines of that Division that went into Battle on the 3rd of July – Wilcox Alabamians and the Floridians alone saved the centre from being broken. When the secret history of the war is known, then we will get justice I hope. The men say that no matter how bravely they act they get no credit for it at home or abroad and I think they are more than half-right. The wear & tear of this campaign has made us reckless and if they continue to make our Brigade of 250 men do the work of a full Brigade of 4,000 it strikes me that there will soon be none left … .
After the war, Lang served an eight-year term as Florida's adjutant general and helped reorganize the state militia, which later became the Florida National Guard. He died in 1917 and is buried in Tallahassee. Bryan, a pre-war Leon County resident, returned to Tallahassee, where he worked as Leon County Clerk. He died in 1902.
Frank Drew
In the wake of the Armistice of 1918 ending World War I, Frank Drew – a lumberman and son of Florida's 12th governor, George Franklin Drew of Madison County – wrote to his sons, who were serving overseas as officers in the American Expeditionary Force:
Live Oak, Florida, Nov. 12, 1918
Dear Frank: I wanted to write to you and Herbert yesterday – on the very day of Victory … but somehow the heart was too full. The fear of death that I have carried there for you boys for all these months was somewhat relieved; though I shall not draw a long breath of entire relief until I can get a message from you …
… It seems almost too good to be true that this horror is over for the world. The celebrations in this country have been like a tornado; but I know that over there in Paris and London it has been something beyond description. The terms of armistice are highly satisfactory to everyone here; because no one can think of anything any more drastic to suggest. And how they have repudiated the maudlin sentimentality that the President was hatching up. The country has settled with him good and hard; and the Democratic party is as dead today as the militarists in Germany …
… The war is over, the influenza has subsided to the vanishing point and now we are looking and longing for the return of the two dearest boys on earth …
… All of us are well and join in the love of our hearts to you. God bless you, the dearest of our dear boys. Good bye. Your affectionate father, Frank Drew.
Lawrence F. Snowden
Lt. Gen. Lawrence F. Snowden, a 37-year Marine Corps veteran who saw action in World War II, Korea and Vietnam, was a 23-year-old rifle company commander during the assault on Iwo Jima in February 1945. A highly decorated officer, Snowden retired from the service in 1979 and lives in Tallahassee. He regularly speaks to groups about Iwo Jima; this account was taken from a recent interview with Tallahassee Magazine writer Jason Dehart:
An intelligence breakdown occurred regarding the volcanic ash and sand that characterized Iwo Jima. Our vehicle couldn't cope with that soft volcanic ash, and my LVT (Landing Vehicle Tracked) got only 60 yards inland, spun around to the left and came to a halt. In those days the LVTs didn't have tops over them, so I yelled, "Bail out!" and we all jumped over the side. Well, the first bomb crater I jumped into, one of my sergeants – Leonard Ash – was there with a leg so completely shattered that I was confident that he would lose it. And he said, "Captain, please help me." I said, "Len, I'll give you a shot of morphine (which all of us carried in those days) and then I've got to go." He said he'd already used the morphine … and I said I would call for a corpsman. So I turned to the rear and yelled "Corpsman!" and a voice came back and said, "On the way."
One of the hardest things I had to do was leave Len there alone, before the corpsman arrived, and not give him any more help than I was able to give him.
Snowden and Ash accidentally reunited some 45 years later in Daytona Beach, where Ash was living with his family.
We became good friends again. Twenty operations later, he was able to walk, slowly, and on some days could play a slow game of golf. Well, I was rejoicing in the fact that Len could walk, that he had not lost that leg …
Although long retired from the military, Ash defended his country to the last breath at an anti-war rally six years ago in Orange Park. Said Snowden:
He got up to the lectern with his notes and started to speak. Then he collapsed of a heart attack and died on the spot. They rescued his notes and later they were read into the Congressional Record. So here's the tale of a fine young American who not only served his country in the war but then tried to do something about it many years after the war and died as he was preparing to deliver some rather scathing remarks of those who were protesting America's actions in overseas involvements. He was a Marine.
Ed Stewart
Retired Florida National Guard Col. Ed Stewart was a young staff sergeant in the Army's Company B, 331st Infantry Regiment, 83rd Infantry Division when he bumped into his older brother Shelby, an artilleryman, in the weeks following the Battle of the Bulge in 1945. Assigned as a welcome officer at a rest-and-recreation station on the border of Holland and Belgium, Ed Stewart managed to track down his brother through another soldier who was sent to the station for R&R:
It was my job as NCO (non-commissioned officer) to welcome these troops … So I got in the habit of asking them if anybody knew about the 30th Division of supporting artillery, since my brother belonged to that. One guy stuck up his hand; I told him my brother's name and he said, "Yeah, we know Sgt. Stewart, we left him cleaning weapons over there in Holland."
"Well, I'm his brother," I said, so I got me a Jeep and went over there – 10 miles – and visited with my brother. This was a week or two after the battle in February '45 …
My brother said that earlier, just before this time, he was out with the unit and he saw a dead soldier on a track – on a tank trail of a track … The soldier had been flattened … and my brother thought it might be me since I was in that unit there. He knew I had a scar on my hand and pulled up the hand to look and see if it was me. But no, it wasn't me.
I hadn't seen him for a year; he'd been there a long time before I went. So it was joyful for both of us.
Ken Lewis
In the spring of 1967, Lewis arrived in the Republic of Vietnam and was assigned to the 1st Amtrak Battalion, 3rd Marine Division, stationed in Da Nang. He was 19 years old.
Due to increased enemy activity in the north, our unit was transferred to provide security for a small naval unit located near the DMZ at the mouth of the Cau Viet River.
We established a defensive perimeter around this small supply depot and, for the first few months, our stay was relatively quiet. The only action during this time was an enemy sniper taking potshots at us as we worked on the perimeter.
All that changed on an early summer night.
I was sleeping under mosquito netting inside a "hootch," a combination wood and tent structure. My clothing, combat gear, weapons and ammo were nearby.
Suddenly I awoke to explosions and shouts of "Incoming!" We were under attack.
I rolled out of the cot and onto the floor to reach for my equipment. Instead, I became entangled in the mosquito netting. Fear gripped my heart. I quickly freed myself from the netting, grabbed my fatigues and, sitting on the floor, frantically started dressing.
A nearby explosion, and the sound of shrapnel striking the hootch, made me realize how foolish I was, sitting there, getting dressed.
We had bunkers made of sandbags and timbers. I grabbed all my gear and ran as fast as I could to the nearest one.
When I arrived, it was full and there were more Marines crouching behind it. We had little protection, and I felt very exposed.
The mortar and rocket attack lasted about 20 minutes, but it seemed like forever.
As silence finally fell, an NCO ordered me to retrieve ammo and hand grenades in anticipation of a ground assault.
Now, in full combat gear, I rushed off to the nearest ammo bunker. Halfway to my goal, the rocket and mortar attack resumed. I had to find shelter fast.
I saw a shallow depression in the sand and dove for it.
This attack was more intense. The rockets made a terrible sound as they roared in. I clenched two fistfuls of sand with all my might.
Suddenly my body was bounced upward. I knew one had hit close.
The saying "You'll never hear the one that gets you" came to mind.
As the attack ended, I ran and grabbed the ammunition and sprinted back to the bunker. There, I found it collapsed. A large, blackened depression at its base told the story. Marines were assisting each other out of the rubble.
It dawned on me that this was the very spot where I had crouched during the first attack.
The next morning, I went back to the depression in the ground where I had taken refuge and saw a black mound where a rocket had penetrated the soft sand before exploding. It was only a few feet from where I had lain. The concussion from that explosion was what had lifted me off the ground.
Upon returning to my hootch, I found it was riddled with holes.
We did lose a Marine that night, and others had been wounded.
This was my baptism by fire, the first of many attacks. Most combat veterans will tell you that it's luck that saves you in the beginning and experience that saves you later.
Rocky Scott
Rocky Scott served in the U.S. Army from October 1968 until March 1973, reaching the rank of specialist second class before he went overseas. He now is the public information officer for Citizens Property Insurance Corporation in Tallahassee. He recalls his flight into Saigon in Nov. 1971:
We were cruising at about 35,000 feet, coming to the end of a four-hour flight from Manila and Saigon, when the captain of the chartered Continental Airlines 707 came on the intercom and told us to "prepare for our descent." About 190 passengers, mostly military and a few family members, began fiddling with seatbacks, trays and the remains of at least four rounds of sandwiches as flight attendants quickly worked the long aisle.
The "Fasten Your Seatbelt" sign snapped on. A minute or so later, the pilot came back on the intercom and told us to close our window shades and turn off all interior cabin lights. A grizzled sergeant sitting next to me said bright lights in an otherwise dark sky made targeting a big jet a lot easier, giving a whole new meaning to the phrase "fear of flying."
Then the jet quickly swung left and right, back and forth, as the descent deepened. Those tasty sandwiches began reappearing in semi-liquid form. The gut-wrenching free-fall was, the pilot told us, "normal evasive action" before landing in Saigon.
"Anybody who throws up has to get off," the sergeant opined.
Welcome to Saigon in November 1971, the night before Vietnam's first national elections in more than 10 years. We swooped onto the runway and came to a grinding stop. Army "deuce-and-a-halves" – 2½-ton trucks – scooped up about 75 percent of the passengers and their luggage and roared away.
Fuel trucks topped off the jet's tanks. We lumbered down the runway less than 10 minutes after landing, swaddled in the dark night, swinging violently left to right and into the night sky toward Thailand.
I had seen nothing of Vietnam other than a flurry of activity in the middle of the runway. I would see more of it in the next 10 months – Da Nang, Phu Bai, Long Binh – and every time my feet touched Vietnamese soil, I remembered the night flight into Saigon.
That's when I first realized there was no safe haven in Vietnam – no place for rest, no respite. And there wouldn't be for a long, long time.
Jason Calabrese
Jason Calabrese enlisted in the Army after the terrorist attacks of Sept. 11, 2001, and spent four months at Infantry Basic Training School in Fort Benning, Ga. After basic training, he was assigned to the 1st Infantry Division in Germany and, in the winter of 2004, was deployed for a year in support of Operation Iraqi Freedom II. This is his recollection of basic training and some of the lessons learned:
In basic training, the drill sergeant reminded us that we were not soldiers yet. We had to learn discipline, obedience and regimen. To instill these values, we spent hours shining leather boots and ironing uniforms. Upon inspection, our garments would be scoured for the smallest wrinkle or crease. The sergeant would accept nothing less than his reflection in our boots, and if by chance a nose hair protruded past either nostril, push-ups would ensure that the transgression never recurred.
In addition to the strict conformity of physical appearance, we were taught "soldier values" through hours of choreographed marching and cadence calling. We had standard responses to be said in unison at the drill sergeant's beck and call.
Around the third month of this intolerable conformity, I vented my frustrations.
"This is nonsense," I complained to my fellow grunts. "We're learning how to dress like metrosexuals, sing like the Mormon Tabernacle Choir and dance like Rockettes. If I wanted to be in a Broadway musical, I'd have joined the Bob Fosse School of Dance!"
It wasn't until the deployment to Iraq that I truly appreciated what was accomplished through these tactics. It gave us the discipline and attention to detail that was the difference between life and death.
For instance, weapon magazines stored in a soldier's utility belt account for a small portion of the uniform, but making sure that each magazine is filled with bullets makes a huge difference when in conflict.
Also, one need only scream over the roar of a .50-caliber machine gun to realize that cadences were crucial to the development of voice projection.
Finally, marching, which involves meticulous attention to detail and conducting movements on cue, was brilliant training for house raids in Iraq, where a missed cue could have fatal consequences.
Steve Outlaw
Steve Outlaw is a sergeant with the Tallahassee Police Department. He served in both active duty and National Guard capacities, with several deployments over 24 years, most recently to Afghanistan for eight months in 2003-2004. He retired from military service in 2006.
When asked if he would write an article on his deployment experience, Outlaw was happy to oblige. His concern? Merely writing a short article.
Any military service is a privilege. A privilege to serve, to learn, to represent, to grow through living in other cultures and to make a difference.
My unit's mission was to perform combat patrols/operations and guide the Afghan National Army during joint operations. Most of my time was spent in fairly remote areas, where the local populace did not have the traditional conveniences.
I spent many hours eating, drinking chai and discussing their country's situation. Many times our casual conversations turned to encouraging them to "stay the course" as they were assisting in a new unified government that was being formed. This was a new paradigm for the soldiers and/or militia personnel, especially those in their 20s. Most had never experienced a peaceful country during their lifetime. They always lived in a fragmented society, either under the Taliban, the Soviet occupation or simply under regional warlords. I could only tell them how much I loved my country – and that we're still tweaking our government, even after more than 200 years.
We are more alike than different, especially when it comes to work ethic and motivation. When planning operations, we attempted to respect the Muslim observances, including Fridays (their holy day), the Ramadan period and the Eid festivities. Otherwise, it was full throttle, either on patrol, during training or around the firebase.
On Christmas Day 2003, I was walking around the camp, seeing what the laborers needed to be working on that day. A group of workers and an interpreter approached me. The interpreter reluctantly asked if they could have the day off, because it was Christmas.
"Nice attempt," I told them. "Here's what needs to get accomplished today."