Vet & Pet Profiles: Capital Veterinary Specialists
Expert care with compassion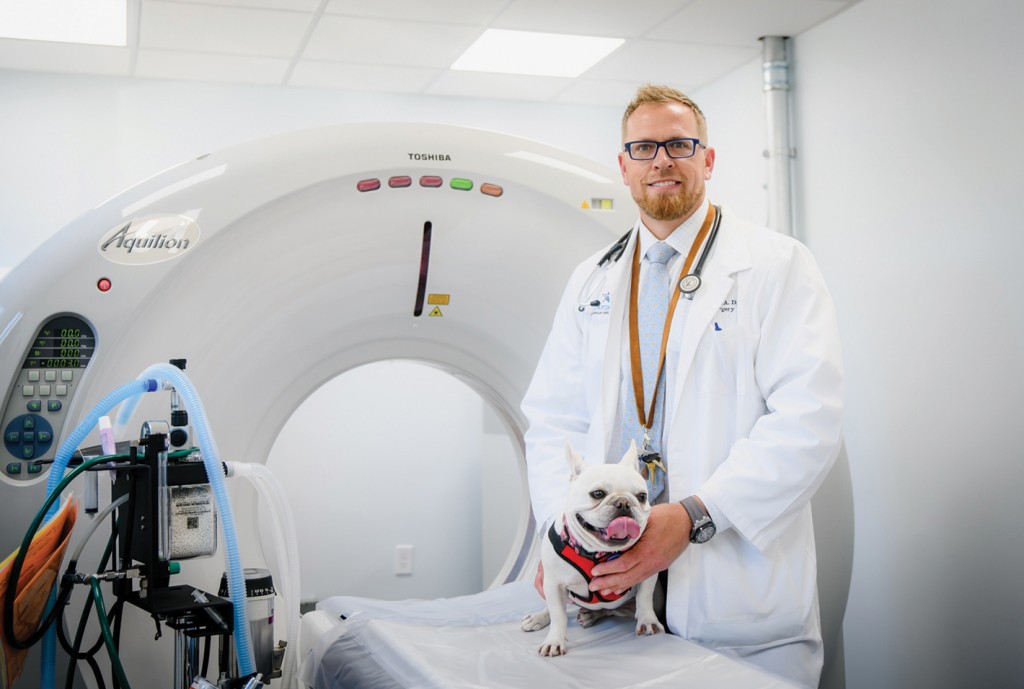 Capital Veterinary Specialists has long been trusted with the specialized care of pets that are sick or may require surgery. As the only premier referral hospital of its kind within 300 miles of Tallahassee, Capital Veterinary Specialists partners with local vets throughout North Florida and South Georgia to provide the best possible outcomes.
The facility offers care in the areas of surgery, internal medicine, oncology, ophthalmology, cardiology, neurology, radiology and critical care. The practice recently has added a 7,000-square-foot, two-story addition with an oncology ward, CT imaging, radiology department, a seven-day-a-week urgent care facility, in-house laboratory suite, a continuing education conference room, a third operatory suite, second ICU recovery suite and additional exam rooms.
"Tallahassee now has the John Hopkins equivalent specialty hospital but for their pets," said Dr. Kevin Drygas, DVM, DACVS. "We are constantly growing to fit the needs of the region."
That hospital totals 20,000 square feet and is located on a two-acre campus. Capital Veterinary Specialists also has an office in Santa Rosa Beach.
Drygas and his team of over 15 doctors and 90 veterinary staff members have more than 50 years of combined experience. Capital Veterinary Specialists personnel are engaged in training interns, veterinary students and area veterinarians.
"What's most important to us is that pets and their owners know they are receiving the highest quality of care," Drygas said. "Our goal is that clients get answers and solutions."
Whether short-term or long-term care, or minimally invasive surgery, the team creates a health plan that is in the best interest of the pet and the owner.
"Clients receive compassion from everyone, from the front desk to the exam room," Drygas said. "We provide the highest level of care in conjunction with a family-forward environment where all pets and people feel comfortable."
1615 Mahan Center Blvd. | (850) 597-9764 | CAPVETSPECIALISTS.COM