Upgrade Your Grill Game
Napoleon smokes the competition with innovative technology and competitive pricing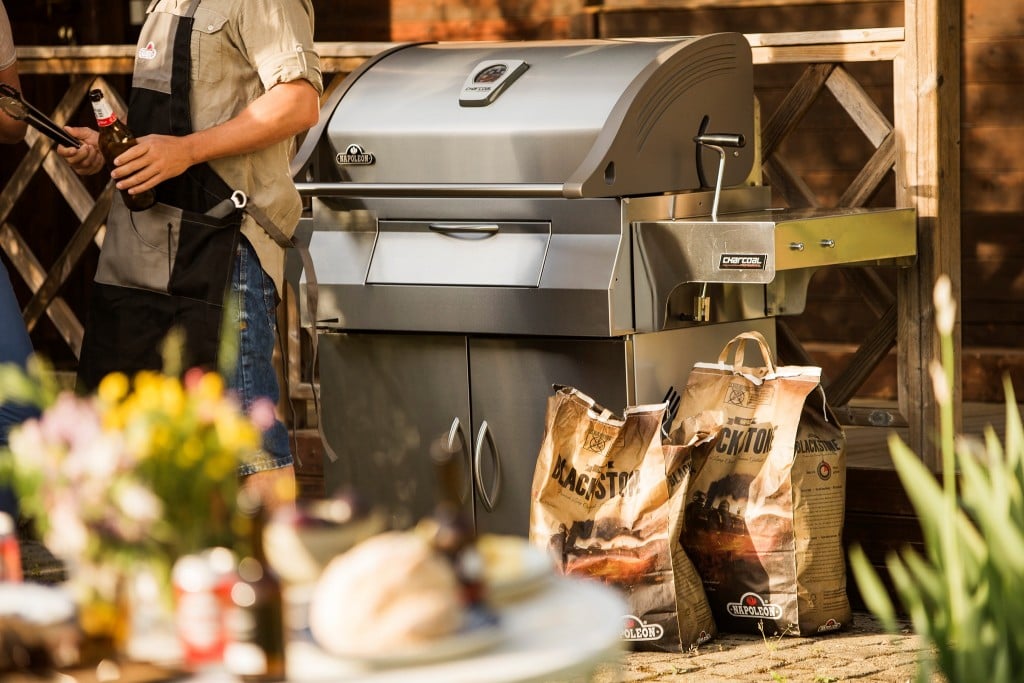 Grilling isn't just a summertime sport, especially when you can enjoy the beautiful weather of Northwest Florida. Fall football games and holiday visits from friends and family are just another opportunity to gather around the grill.
Esposito Lawn & Garden Center takes pride in offering the exemplary Napoleon line of grills. This new line of grills stands out from the crowd with its sleek design, its long list of innovative features and its unparalleled durability. Each grill is built to withstand the heat and weather of Florida with premium steel that resists corrosion.
For years, the grilling world was dominated by a few well-known brands, until Napoleon came along to change the grilling game and take the industry by storm.
"This is not your grandpa's gas grill," owner Ralph Esposito says. "Napoleon grills come with a guarantee, are more versatile than their predecessors, have a great price point and are made with quality materials."
Esposito test drives the grills regularly, cooking on them on a weekly basis to learn the ins and outs — all to better assist customers when it comes to making a grill decision. Through familiarity with each product, the team can provide a detailed overview of usage and maintenance need-to-knows.
Esposito's assistant store manager, David McClellan, and his team of sales and service providers genuinely enjoy helping customers find the right grill. The two main questions they ask: What are you looking for in a grill, and how many people do you typically plan on feeding?
McClellan says the Napoleon Prestige 500SIB has been the most popular model so far. Fueled by propane with infrared side and rear burners, it is the ultimate grill with the capabilities of a full outdoor kitchen and eight cooking-style options. The stainless-steel construction and night-light glow knobs that indicate when the grill is on, make this model stylish yet functional.
"This model is ideal for year-round grilling. The fact that it can cook up to 40 burgers at a time makes it suitable for virtually any occasion," says McClellan. "I've worked with many different types of grills over the years, and this model is the most enjoyable to use, hands down."
McClellan also notes that every Napoleon grill comes with a lifetime warranty on all major components, which far exceeds that of other brands in the store.
Esposito offers an extensive selection of grilling tools and accessories to take the heat up a notch in your grilling experience. Every grill comes with free assembly and local delivery within the Tallahassee area.
A quality grill can make all the difference, whether you are entertaining for the holidays, hosting a football watch party or simply enjoying an evening at home with family. After all, memories are made where food is shared.
The city's largest and most progressive garden center
2743 Capital Circle NE  |  (850) 386-2114  |  espositogardencenter.com