Updating an Ageless Accessory
Wallets: Which style best fits your personality?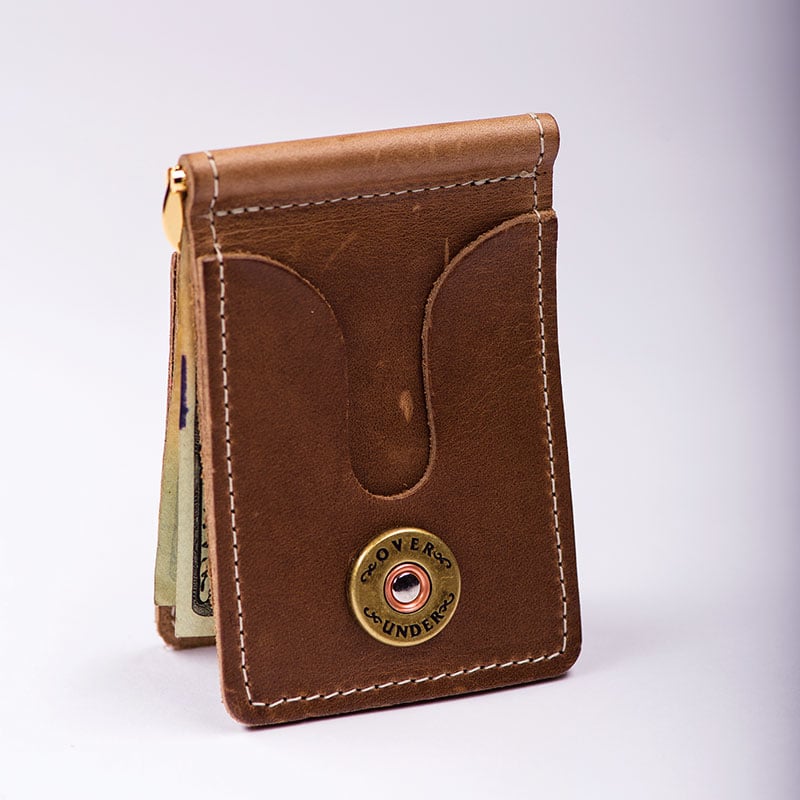 The wallet is a fashion staple with a timeless, uncomplicated purpose. But while the Dapper Dan of 2017 likes the traditional look of the leather wallet his father carried, what little space he can find in the pockets of his stylish, slim-fitting trousers already holds his smartphone. He needs his own wallet to be simpler than those of the past. Slenderer.
"The modern man has clearly defined himself," Victor Gavales of Nic's Toggery states. "Men, years ago, would carry bigger wallets in their … pockets. Now, everybody wants something lighter and more useful."
Fortunately, the contemporary wallet literally fits the bill.
A young professional may want to carry only the absolute essentials. A great option for such an individual is a wallet with a removable cardholder. This slim solution holds just a few cards and features an ID pocket.
"If you prefer to travel light, a front-pocket wallet or card wallet will do the trick," Mary Fran Andree of Southern Compass Outfitters confirms. "These types of wallets are also perfect for going to events like a concert or sporting event, when you want to have something on you but don't feel like lugging around a big back-pocket wallet."
Eliminating the excessive content in a wallet helps to sustain the quality of a pair of pants, too. "Don't have a wallet that's too 'stuffy,'" Gavales attests, "because it really does wear out your pants. It wears the fabric thin, where it'll tear, eventually."
If we have learned anything from George Costanza, of "Seinfeld" fame, it's that bulky wallets are a fashion faux pas. To spare yourself the embarrassment and inconvenience that George went through (an open-air wallet explosion) don't let your wallet fill up with unnecessary bulk. Overstuffed wallets burst easily, wear out your pants and create unflattering lumps on your backside.
---
DO:
Think about your daily needs when it comes to accessing credit cards or cash. If you're prone to carrying multiple cards, Andree suggests a standard billfold, so you'll have plenty of slots for cards and a long pocket for cash.
DON'T:
Waste your money on a low-quality wallet. Gavales says that men should invest in their wallets and get one in a nice leather, because it will feel good and will last.