Two Wheelin' to Work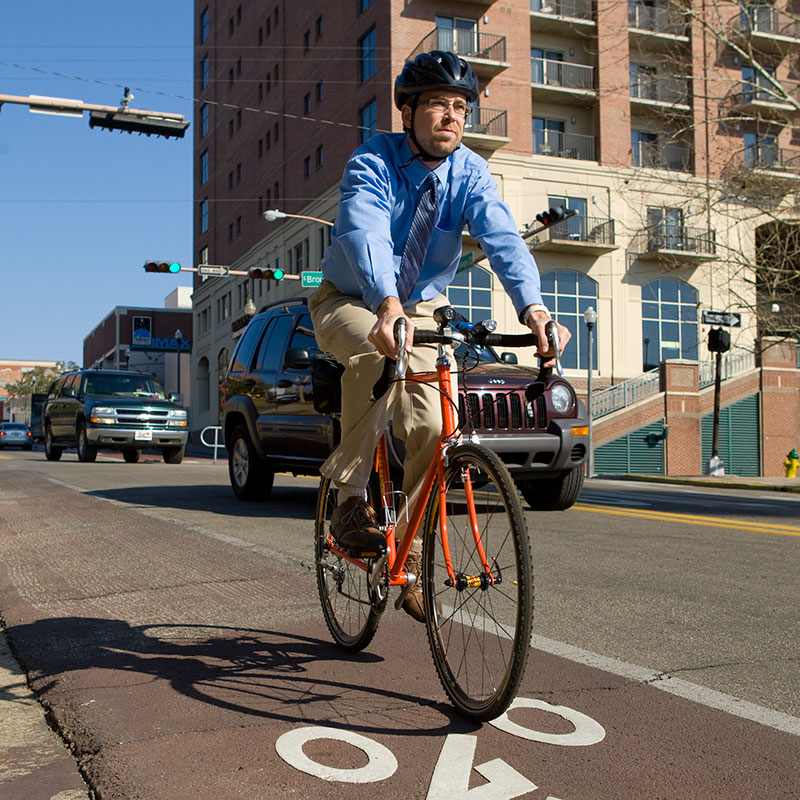 May 17–21 is National Bike-to-Work Week. While pedaling in business attire may not seem like the ideal commute, even a five-mile bike trip not only benefits health and body, it can also contribute to the well-being of the economy and the environment.
The City of Tallahassee has done its part to help two-wheeled commuters "go green," by constructing smooth, convenient trails with signs that encourage safe path-sharing practices.
But "making roadways safer depends largely on the skills, care and courtesy of the motorists and cyclists who use the roads," says Dwight Kingsbury of the Florida Department of Transportation Safety Office.
If you're ready to give bicycle commuting a spin, the League of American Bicyclists' Web site bikeleague.org offers advice on commuting and other subjects, such as selecting a bike, creating a bike-friendly workplace and changing flats.
Locally, the Capital City Cyclists are hosting a Bike Month event as well as advocating with local governments to make roadways safer for cyclists. The group plans to begin a Friday commute from various locations to downtown and back. Every Friday members familiar with the route will meet participants at a prearranged location and ride to a downtown destination during the morning, then meet again at the end of the day to commute back to an assigned location. Visit the Capital City Cyclists' Web site cccyclists.org for more information.