Turning the Tide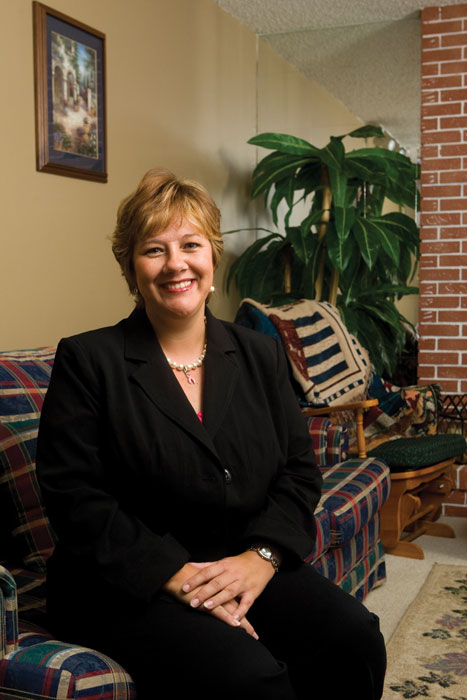 Cancer is evolving from an immediate death sentence to a treatable diseaseTurning the TideTreatment Advances Improve Life After a Cancer Diagnosis
By Triston V. Sanders
"You have cancer."
They're the words no one wants to hear, but they are a reality for more than 1.4 million Americans in 2008. No one wants to hear that diagnosis and many immediately assume the worst, fearing their death is imminent. But now, more than ever, cancer patients have reason to hope. The tide is turning in the battle against cancer.
A report from the nation's leading cancer organizations shows that cancer death rates decreased on average 2.1 percent per year from 2002 through 2004, nearly twice the annual decrease of 1.1 percent per year from 1993 through 2002.
Death rates decreased for the majority of the top 15 cancers in men and women. Significant declines were noted for the three leading causes of cancer deaths in men: lung, prostate and colorectal cancers. In women, deaths rates from colorectal cancer and breast cancer decreased, while the rate of increase for lung cancer deaths slowed substantially.
The Centers for Disease Control and Prevention attributes the decline to progress in effective tobacco control, screening, early detection and appropriate treatment. And the American Cancer Society believes we are turning the tide in the cancer battle – but says the gains could be even greater if everyone in the United States had access to essential health care, including primary care and prevention services.
Dr. Tim A. Broeseker of the Hematology Oncology Association in Tallahassee has been working with cancer patients for 23 years.
"In general, we have progressed in our treatment of cancer," Broeseker says. "Even 20 years ago, there were many cancers that were very curable when found early and surgically removed, such as breast, colon, prostate, etc. Even then, certain cancers were curable even in advanced stages, such as leukemia, lymphoma and testicular cancer, when treated with chemotherapy or radiation therapy. We commonly now have conversations with people who are newly diagnosed and discuss treatment options that hold out the chance for cure."
Click to enlarge.
Thersha Cowley, a Tallahassee mother of three, was diagnosed with Stage Two cancer. The 37-year-old had a tumor in her breast and the cancer had already spread, but fortunately not to her lymph nodes.
"It was so surreal," she recalls. "My husband and children were waiting in the room next door. When the doctor told me that I had breast cancer, my first thought was, 'What about my children? There are still so many things that I need to teach them. So many things I want to share with them about life and love.' I knew that God had a plan with this, but it was very hard to see that any good plan could mean me having cancer."
But now, three years later, Cowley is well on the road to recovery. She decided to have a mastectomy and reconstructive surgery. Cowley has nothing but praise for her doctors and the medical care that she received. And she reflects on the experience with a belief that her entire family learned from it.
"I hope that my kids can be an inspiration and a symbol of hope for their friends if any of their family members are diagnosed with cancer," she says. "They have experienced my breast cancer firsthand. They know about the surgeries, chemo … and fun stuff, like wigs."
In addition to cures, Broeseker says that one of medicine's greatest accomplishments is the management of side effects – most notably nausea – during treatment.
"In terms of supportive care, the ability to prevent nausea is a wonderful advancement," he says. "You've always heard about how bad nausea can be, but it's much less common. So the experience of taking chemo is at least a bit easier in that regard."
As for that question that everyone wants to know the answer to … Will there ever be a cure for cancer?
"I don't think we'll have a one-size-fits-all cure," Broeseker says. "There won't be just one treatment that cures everybody. The cure is very specific to the type of cancer. Statistically speaking, pancreatic cancer continues to be a real challenge. Lung cancer is curable, but not as curable as breast and colon cancer. Brain tumors and other more uncommon types of cancer are very difficult to treat. But I think it's becoming more of a reality for the diseases that we can't cure to at least turn them into more of a chronic disease that can be managed and controlled with various types of treatments."
And even if a patient has incurable cancer, Broeseker says they have every reason to be optimistic.
"Hope is a good attitude to have when you're diagnosed with cancer," he says. "You should never hear a doctor say the words, 'I'm sorry, there's nothing we can do for you.' You should never hear that. Even if the type of cancer is incurable, we can do a variety of things to improve the person's quality of life: We can relieve symptoms, control pain, improve appetite and increase strength. Treating the cancer is just one component in the overall care of the patient."
Click to enlarge.
One person who knows that all too well is Katie Doyle, who grew up in Tallahassee and graduated from Leon High School. She was 24 years old, living in California and working at Starbucks when she learned she had a brain tumor – an incurable glioblastoma multiforme (GBM), the most common and most aggressive of the primary brain tumors.
Now, four years later, she's defying the odds. The two-year survival rate is about 9 percent.
"There are only treatments for GBMs, no cures," Doyle says. "I've gone through six weeks of chemo and radiation to the head, three craniotomies, a clinical trial involving catheters in the brain and a new drug, radiation of the spine, and two more types of chemo."
Doyle is a fighter, and with the help of a team of doctors and the latest research and treatments found on both coasts of the United States, she says she has a good quality of life.
"I have had a wonderful experience with the doctors," she says. "I have dealt with so many different specialties, and I really have had amazing experiences.
I have been so lucky. I've met people from all of the country."
Since her diagnosis, Doyle has continued to work at Starbucks, now in Orlando, with just a couple of leaves of absence for her illness.
"I work part time to keep my benefits, and then I play the rest of the time," she says.
In her case, "play" translates into travel.
"In the past two and a half years I've been to Israel three times, Chicago, New York, Missouri, Georgia, Massachusetts, New Jersey, Vermont, New Hampshire, California, Arizona, Washington, D.C., Tennessee, North Carolina and Hawaii," she says. "Those were all pleasure trips. The year I was on chemo, I just planned my travels around the weeks I had off of chemo. And my doctor was wonderful about letting me change the chemo schedule a bit if it interfered with my traveling."
 Here's another reason for people like Doyle and Cowley to have hope. The National Cancer Institute estimates that 10.8 million Americans with a history of cancer were alive in January 2004. The key word here is "history." That means they either had fought the war and won or were on the battlefield and winning.
In 2007, the American Cancer Society spent an estimated $136 million on research and health professional training and has invested approximately $3.1 billion in cancer research since the program began in 1946. That's second only to the federal government in total dollars spent. Broeseker says it's practically a full-time job keeping on top of the new developments.
"The information is overwhelming," he says. "So you have to be selective in terms of reviewing and reading those things that are most pertinent. It's a challenge. The amount of progress across the board in treating cancer wasn't available when I started 20 years ago. It's a major challenge to sift through the information."
Doyle says she has seen advancements in just the past few years.
"Since I was first diagnosed in 2004, there have been many improvements and promising studies," she says. "We've been keeping up on research  … they have new clinical trials every day. Each new battle presents new issues – none have been too bad. I'm extremely lucky and blessed."
Her advice to those who are just diagnosed: "Don't think of yourself as a statistic," she says. "Get an advocate and get educated on treatments and trials being conducted for your cancer."
There is no bitterness or sadness when you talk to Doyle. She has a smile on her face as she tells you she's full of hope and optimism.
"I'm a fun-loving person," she says. "There's no other way to be. I'll live until I die and I'll do it to the fullest, if not always gracefully."
Contributing writer Triston V. Sanders is executive producer/news anchor for WCTV. Watch her televised medical segment, "Health Matters," weekday mornings on "The Good Morning Show" on WCTV.
For more information:
Information on every aspect of the cancer experience, from prevention to survivorship, is available to the public 24 hours a day, seven days a week, through the American Cancer Society's call center (800-227-2345) and Web site (cancer.org). The site includes an interactive cancer resource center containing in-depth information on every major cancer type. The society also publishes a wide variety of pamphlets and books that cover a multitude of topics, from patient education and quality of life to caregiving issues and healthy living. A complete list of American Cancer Society books is available online at cancer.org/bookstore.