Transforming Tracy Brown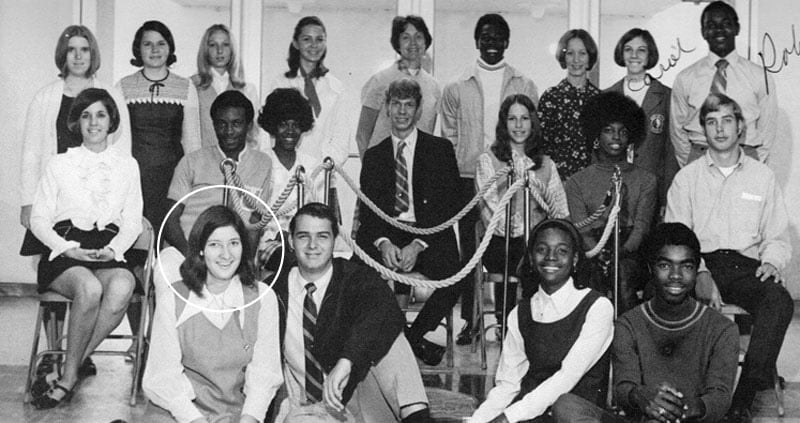 The Last WordTransforming Tracy BrownOr, How A Makeover Contest Can Change Lives By Adam Wright Click to enlarge.
When Brian Rowland, Russ Rainey and Tallahassee Magazine first introduced the Top Salon Makeover Competition, we at Green Peridot immediately realized the awesome opportunity they were bringing to the beauty industry in Tallahassee. What we didn't know was that we would discover so much about ourselves, our deepest beliefs about beauty and personal transformation in the process.
We even worried a little bit at first. What would it say about us if this makeover was only skin-deep? How could our stylists grow as artists and professionals through this process?
These worries disappeared when we met Tracy Brown. Something about her open and loving spirit — in spite of having escaped an abusive relationship, in spite of her diagnosis with a neurological disorder that has limited her mobility — warmed our hearts.
At Green Peridot, we believe pretty passionately that beauty is first and foremost an internal quality. Tracy is so beautiful on the inside — her eyes shine, her smile is genuine and kind, and her tenderness is evident the moment you talk to her.
Click to enlarge.
We also believe a beauty transformation does so much more than just make the outside match the inside. A true transformation elicits inner qualities of beauty and strength. Bringing out a person's inner beauty is a lot more involved than just giving someone an awesome haircut. It requires interacting with the whole person.
With Tracy, we started by sending her flowers. Admittedly, it's an odd group of people who believe the glow from receiving flowers is more important than the color of your eye shadow. But being odd is half the fun of being artists, and we're pretty proud of it. Even before her makeover day Tracy said, "I feel so good — I used to not be able to look in the mirror. Now, I'm taking more time for myself. I'm fixing my hair. Before, I wouldn't even take that time!"
Second step? Telling her how much we actually like her. Then exposing her to people we knew would find her spirit so attractive they would instinctively give of their talents to her (which they did). Then, making her laugh.
Tracy echoed our beliefs when we talked to her right before the Top Salon competition. "Six months from now, the biggest change will be what this has done for me on the inside. It's made me see myself as a totally different person. It's opened me up, and I've realized that the person who thought she didn't look good does look good, who wasn't attractive can be attractive. It's brought a beauty to the inside, not just the outside."
Click to enlarge.
One of our stylists told me, "I wanted to win. Then we helped Tracy and her daughter pick out extra clothes to update their wardrobes — not even for the competition, just for them. Tracy teared up and said, 'I feel like I've won the lottery.' And I got what this is all about. At that point, I realized we had won, regardless of what happened at the event."
We invite everyone to redefine what winning means in the world of beauty. It might be a moment, a kind word, a giving smile, a ridiculously enthusiastic hug. Because drawing out what beauty can do for a person excites us every day, and we think it should excite you, too.
Adam Wright is the owner of Partenza Salon and Spa in Marianna and the manager of Green Peridot Salon, which won Tallahassee Magazine's inaugural Top Salon competition Feb. 5. More about the event can be found on page 24.