Tote-ally Still in Fashion
Utility of carry-all bags accounts for their popularity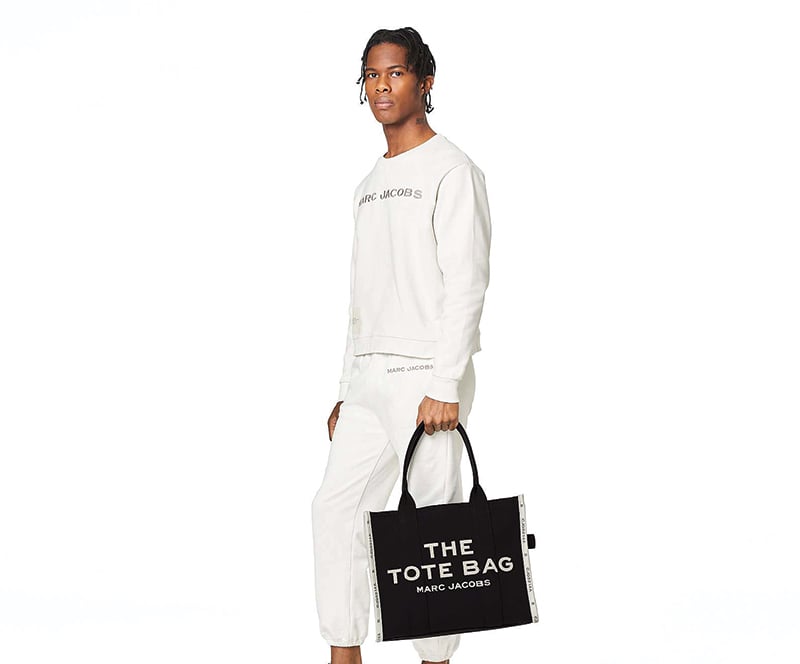 From fresh farmers market finds and grocery store hauls to necessities for a day at the park, when we need a catch-all carrier, the tote bag is the first to come to mind. Where bag styles come and go, the tote carries with it a reputation of consistency for both fashion and function.
The tote bag emerged long before society was concerned with something being "in fashion." We can look back as far as 17th-century paintings to see depictions of men and women from all cultures using textile satchels to transport their belongings. Since tote simply means to carry, we can look back further to our ancestors to recognize the practicality of a bag worn on the body.
The creation of the tote bag as we know it today is credited to L.L. Bean, a fashion brand that was utilitarian-focused. In 1944, the tote bag first debuted as a large boxy canvas bag with primary uses of transporting ice and keeping food cool.
During the 40s and 50s, the tote bag made waves in the lives of housewives who used the bags for grocery transport, picnics, outdoor activities and more. L.L. Bean began releasing more colors and styles, and soon other brands caught on, mimicking the material, durable design and straps that sat nicely on the shoulder.
Today, totes are being sold by high-end designers such as Marc Jacobs' The Tote Bag and the Louis Vuitton Neverfull Tote. While these bags are made of quality cotton and luxury leather rather than standard canvas, they still serve the simple purpose of toting our everyday essentials to and fro.
"Because of their multifaceted uses and the many styles, materials and colors, tote bags can easily be incorporated into just about any outfit," said Kathryn Stewart, owner of Wonsaponatime Vintage.
Stewart suggests a leather tote in natural color for those in the corporate world, a large straw tote as a catch-all for a beach day, and a fun athleisure canvas for parents on the go.
At Wonsaponatime Vintage, Stewart stocks unique vintage totes for all occasions, but her best seller is the Market Bag, specifically designed for produce and groceries. Many are choosing totes for shopping as an environmental and fashion statement.
How you wear your tote bag is dependent on your lifestyle. There are totes for farmers market strolling, rushing off to business meetings, hitting the sand or an elevated moment between the work day and cocktail hour.
"From travel to work, totes allow you to bring your essentials with you wherever you go while looking cute," said Sarah Villella, manager and buyer of Narcissus. "Picking a neutral that works year-round makes it easier to style each season and allows the outfit to be the main focus."
Villella suggests the Tory Burch Bio Tote in a cream, black or brown. These totes are composed of plant fibers to provide a vegan leather feel and look with functionality.
For a tote that's appropriate for nighttime wear, Morgan Anthony, an apparel stylist with Hearth & Soul, suggests a mini version in a fabric such as suede or leather with smaller top handles.
Best-selling Hearth & Soul brand Remi & Reid provides the ideal day-to-night option with their reversible three-in-one bag that has a smaller bag and crossbody strap inside for endless versatility. ABLE is another popular brand committed to empowering women in the workforce while creating beautiful, handmade premium leather bags.
"The juxtaposition of the convenient, practical tote bag evolving into the world of novelty for this trend cycle is a testament to the ever-changing, amazing world of fashion," said Anthony. "I believe the tote bag will always withstand the test of time due to its simple, classic, yet highly customizable shape that can fit any lifestyle and personality."
As a society on the go, having a place to throw all your things that's roomy, yet always en vogue, is essential. No matter where you're headed out the door, keep a few totes on standby.
---
---