Top Single Profile: Machaela Sullivan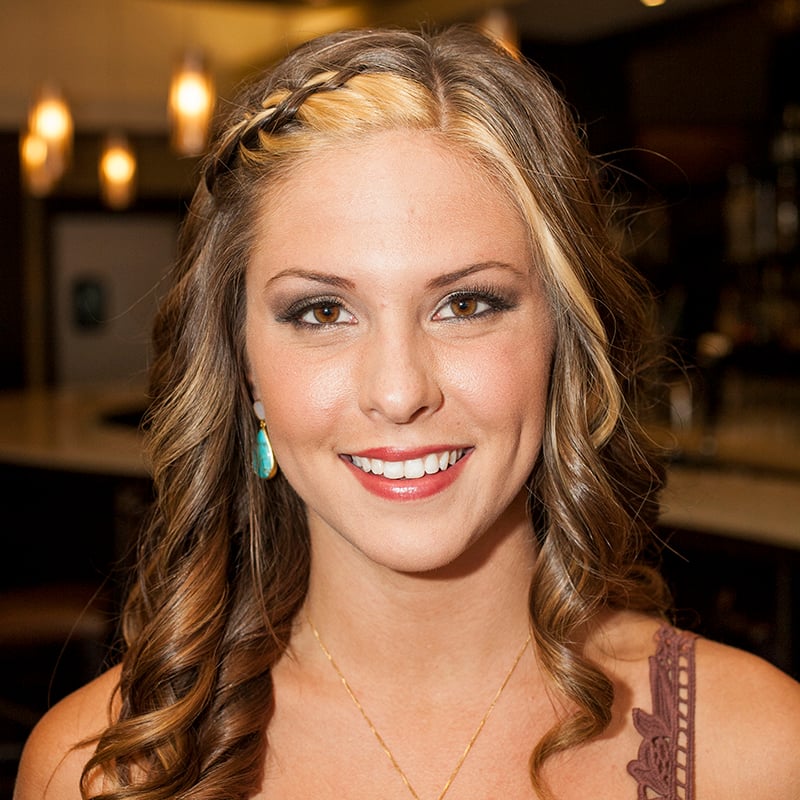 Machaela Anne Sullivan, 21
Occupation: Bartender at Madison Social
Charity: Canopy Cove
Q&A
Why did you choose this charity to support? I have a history with eating disorders and body image issues, and I would love to be able to show my support to those going through the same thing.
What is the main character trait you look for in a potential date? The ability to easily hold a conversation.
What is the most adventurous thing you've ever done? Quit school to try to become a professional singer.
If you could travel back in time and meet yourself as a 10-year-old kid, what advice would you give yourself? Don't date until you're in college. Learn to play the piano. Focus on finding what makes you happy instead of relying on other people.
What is your favorite thing to do on the weekend? Go hiking and bring my guitar so that I can sing/play outdoors.
Are you one to kiss on the first date? Nope!
What's your bad habit? Mindless eating.
What's your good habit? Exercise.
What would you prefer to do for a living if money was not a factor? I would be a musician that travels and explores the world.
What do you consider your BEST attribute? Loyalty.
What's a relationship deal breaker for you? Unintelligence.
Facebook, Twitter or Instagram? Instagram.
What's your favorite splurge/indulgence? Pizza!
Which celebrity do you most resemble? Audrina Patridge or Anna Kendrick.
I'd love to have back all the time I've spent … Dating jerks.