Top Single Profile: Cole Zimmerman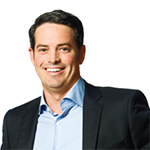 Photo by Scott Holstein
Rolex 41mm Stainless Steel & 18t Yellow Gold Oyster Datejust II Watch: Gem Collection; Hair and Makeup: Fuel A Salon
Cole Zimmerman, 28
Charity: Kidz 1st Fund
Cole almost seems stealthy in his ability to charm and finesse just about any situation. Hailing from a prominent local family, Cole exudes Southern charm. From his career with the Zimmerman Agency to the inspired parenting of the 6-year-old daughter on whom he dotes, Cole stands out for his seemingly endless energy and commitment.
Cole is an account manager with The Zimmerman Agency and a native of Tallahassee. A single father who dotes on his 6-year-old daughter, Cole's family is steeped in local history, as his great-grandfather was Henry Clifford Summitt, who was a former Mayor and County Commissioner of Tallahassee.
From the nomination: "Cole is caring, genuine, charming, handsome and makes his family proud, every day. He has always been a delightful character full of energy and always the first to help anyone."
Cole's charity of choice is Kidz 1st Fund. Kidz 1st Fund was created to raise awareness and funds in support of research to fight Fanconi anemia, a rare but serious blood disease that affects thousands of children each year. New treatments are being developed, and breakthroughs are on the horizon, but defeating this illness will require the donations from every walk of life.
For more information: www.kidz1stfund.com
---