Top Single Profile: Caroline Conway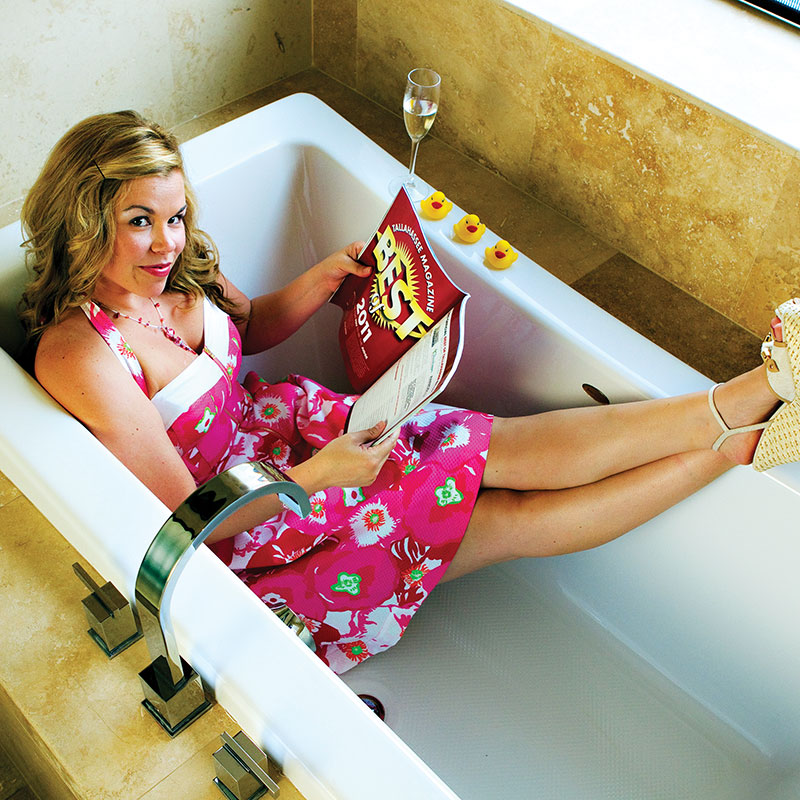 Caroline Conway, 30
Client Service Representative/Media Sponsorships, Rowland Publishing, Inc.
Charity: Big Bend Hospice
Old school book or e-reader? Definitely an old school book reader.
What characteristic do you most admire — or most dislike — in others? I admire thoughtfulness and dislike dishonesty and being judgmental.
What food can you not live without? Sushi and tomatoes.
What are the top five items on your bucket list? 1. See the Rolling Stones in concert 2. Take cooking lessons at Le Cordon Bleu in Paris 3. African Safari 4. To be determined … 5. Have a successful relationship
What is your No. 1 turn off? Arrogance
What three words best describe you? Happy, honest and witty.
What advice did your mother give you that you actually used? When I was younger she would say "Act like I am in your pocket." It stuck with me.
What's something interesting about you that a lot of people don't know? My left eye is blue and my right eye is green.
Would you rather be called hot, cute, smart, funny or awesome? Adorably funny!
What advice would you give to a 10-year-old version of you? It's OK to be different as long as you are consistently happy with yourself.
What drives you crazy? Tardiness!
When/where do you get your best ideas? Usually right before I fall asleep.
How many times do you hit the snooze button? WAY too many! I typically snooze for a good hour.
What is your guilty pleasure? Reading gossip magazines in the bathtub with a glass of wine. Everyone needs a little brain candy!
Stadium tailgate or mancave big-screen? Tailgating! Game days at Doak are one of my favorite things.