Top Notch, Top Shelf
The Top Shelf Band keeps Tallahassee grooving and moving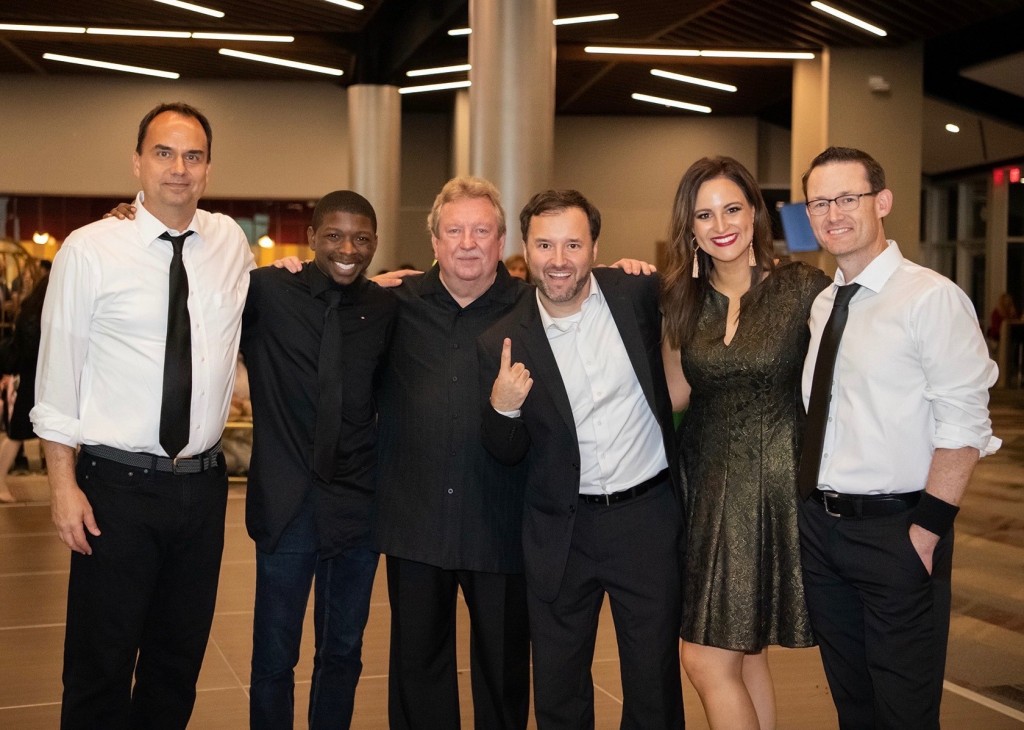 Music is the force that drives the energy of an occasion. It enlivens and energizes, turning toe-tapping into a party on the dance floor. The Top Shelf Band has proven to be the beat that is conducting events all around town.
Three years ago Jason Kellogg and wife Diana could not have imagined they would be doing what they love — playing music on such a large scale and with a rapid rate of popularity. During 2019's Best of Tallahassee awards, they were awarded Best Band after being a top-two finalist the year before.
Jason and Diana began by seeking out talented musicians who were flexible in a variety of genres. As a couple, they sing male and female vocals, which allows them to expand their musical range.
The band members that complete the band are Bradley Rich on lead guitar, Todd McKay on bass, Michael Smith on drums and Joshua Rivers on the keyboard. Each member has a day job and began the project as a way to have fun and express their passions for music. The band quickly became a second job.
"For all of the band members, music is a passion that we all share, and getting to perform together for any audience, as well as our following, brings a great sense of fulfillment," said Jason Kellogg.
Kellogg says their biggest asset is being versatile in a variety of musical genres. Each musician is talented in their ability to perform anything, from country and R&B to hip hop and pop. By having such musical options, they appeal to all audiences. That way they can cater their set lists to any type of event that hires them.
As a result of their versatility, the band has performed at everything from black tie galas and weddings to local bars and charity events. When they began, they set goals to play at certain desired venues they considered to be musical meccas. Now, they have performed as openers for national acts and are on rotation at those dreamed-about venues.
They enjoy and seek out all types of events because they love meeting new people and putting on a show for diverse audiences.
"To gain traction so fast has been a huge accomplishment for us, but it only comes from networking and the support that the community has shown for us," said Kellogg. "We have a saying before every gig: '1 or 1,000.' Meaning no matter the size of the crowd, we are going into each performance with a mindset to lay it all out there in terms of energy and effort."
 That energy is what gets guests out their chairs and onto the dance floor, which they never seem to leave because every song is a song they love.
 "When we think about the vision of our band, we want others to feel the love we have for music and just have fun," said Kellogg. "We like that our music allows people to escape from the craziness of the world and just let themselves loose to the music."
 To stay up to date on the band's upcoming events, be sure to like and follow their social media pages and visit their website.