Together We Do More
The opportunity to provide assistance and hope have never been greater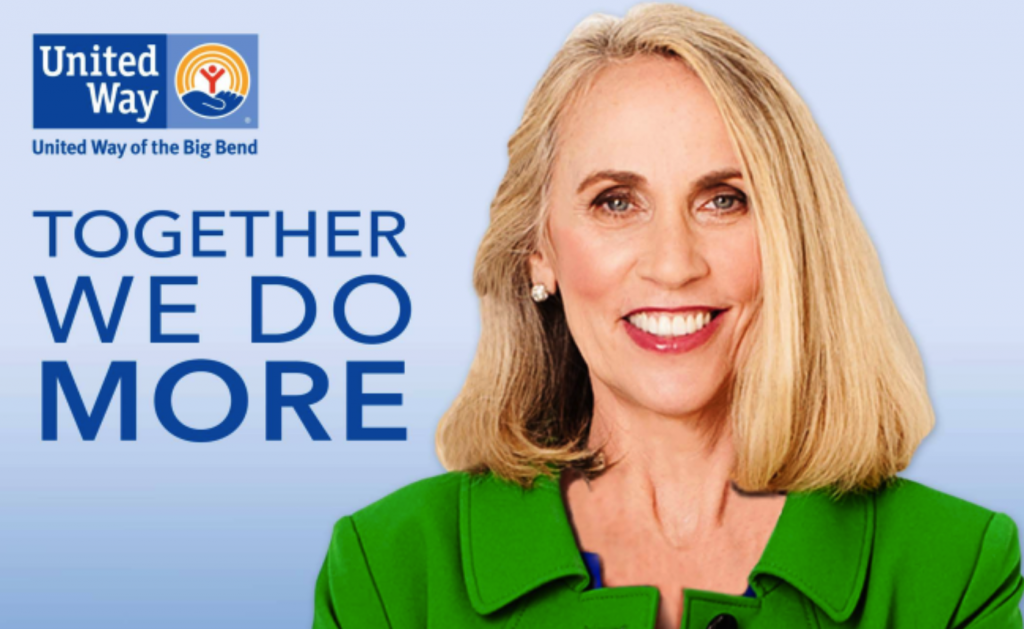 Dear friend,
This letter is perhaps the most difficult I've ever written while also being the most urgent. The level of needs we are experiencing now from families, children, and seniors across the region compel me to ask you to join or increase your support for the United Way of the Big Bend's Annual Campaign.
I often reflect on my background and remember being a single mom worrying about shelter and food for my own children. Yet those memories pale in comparison to the families in our very own community and what they are experiencing now, particularly with the negative impacts of the coronavirus. The needs are heartbreaking and the opportunity to provide assistance and hope have never been greater.
Even before the coronavirus, More than 54 percent of our neighbors were not earning enough to meet basic needs. Today, as we remain in the pandemic, we see first-hand the long lines of local families that have come to rely upon food donations to keep their children from going to bed hungry. We see increases in families needing stable housing and we have even more homebound seniors needing daily meals and wellness checks.
We see children slipping behind in their learning and a sad divide between those with resources and those without. These needs are what motivate me, and all the members of the United Way family, to reach out to you today to ask if you can help by giving to our annual campaign. At the United Way, we've expanded our outcome areas to include health and mental health, as we see families unable to find affordable health care and mental health resources.
We also serve as a key community partner in providing extra assistance through our special COVID-19 Relief Fund. And still, there are so many unmet needs in every one of our priority outcome areas, from housing to early learning, from health and mental health to skills development and serving as a safety net for families and seniors. When you contribute to the United Way of the Big Bend's annual campaign, you are assured that your contribution is invested in local programs that tackle the most pressing challenges in our community.
We track the work and outcomes of our project partners to ensure the highest performance and measurements are achieved. And when you give to the United Way, it allows many of our funded program partners to be able to draw down matching dollars through federal and state matching programs. We make it as easy as possible for you to help others, with options including clicking on the "Give Now" button below, payroll deduction through your work, or completing the pledge form and returning it by mail or reply to this email.
United Way of the Big Bend has a 78-year commitment to caring in our Big Bend region. We have an unrelenting desire to help make the lives of people who live here better. We unite people from across the region knowing that together we do more. During this season of giving, please join me in providing a ray of hope for those who need it most. The needs have never been greater and your commitment to assisting has never been more valued. With love and hope for each of you and our communities,
Berneice Cox
President and CEO, United Way of the Big Bend
If you have recently made a pledge or contribution to United Way of the Big Bend, we thank you for your continued support.