Tipping The Pay Scale
Have you ever played hooky from the office? What was your last paycheck splurge? What's your dream job? How much should minimum wage be?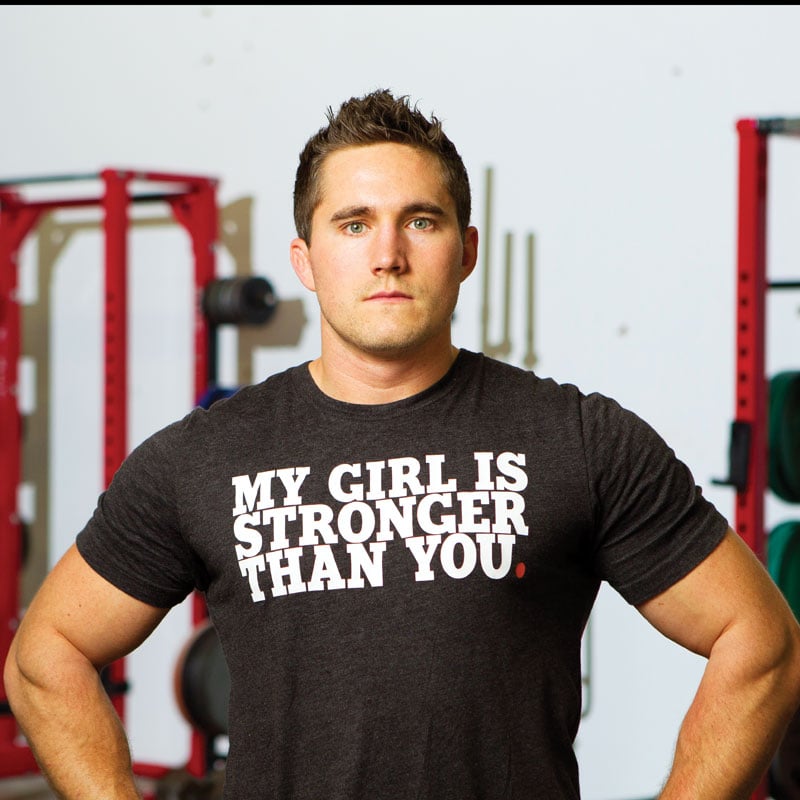 Written by Zandra Wolfgram
---
Go on, admit it: You'd love to sneak a peek at certain payroll stubs.
According to a July 2013 poll in CNN Money, the average U.S. annual salary is $54,450. The only country that came close was Japan, where workers toil 1,765 hours a year for an average pay of $35,143.
Americans work hard to earn their paychecks. In fact, we are one of the hardest working nations (ranked right behind Poland, which is listed at No. 7). But we earn more than five times the average wage paid in Mexico — ranked as the No. 1 hardest working nation — for more than 500 less hours of work per year.
But where Americans are winning the war on income, we are losing the battle on some benefits. CNN cites the U.S. as the only developed country not to guarantee workers vacation time each year, and one of the few where there is no mandate to provide workers with paid sick or maternity leave.
And what do we get for "working 9 to 5"? Apparently, top dollar. Americans get paid more — much more — than every single other hardworking country on the CNN list.
Here in Northwest Florida many live the mantra "work to live," while some "live to work." We met with several Tallahasseans who are proud and passionate about what they do for a living — and brave enough to share how much their jobs pay. No matter what title they have on their business card, they all have one thing in common — they love their jobs.
Take a look through some of Tallahassee's locals and their jobs by using the arrow buttons at the upper right hand of the page.
---
Wages of the World

Tallahassee Salary Survey Says …

Location Minimum wage per hour
Luxembourg $11.36
Ireland $10.81
Australia $9.54
Canada $8.04
Florida $7.93
United States $7.25
Japan $6.98
Estoniac $2.50
Mexico $.80

Source: OECD and Money Market

---

It Pays to Stay in School

By educational attainment, full-time workers age 25 and over without a high school diploma had median weekly earnings of $468, compared with $648 for high school graduates (no college) and $1,219 for those holding at least a bachelor's degree. Among college graduates with advanced degrees (professional or master's degree and above), the highest earning 10 percent of male workers made $3,469 or more per week, compared with $2,417 or more for their female counterparts.

Source: U.S. Department of Labor, Jan. 2014

---

What Some of Those in Office Make

John Marks, mayor of Tallahassee $72,000
Tallahassee city commissioners $36,000
Leon County commissioners $72,172
Bill Montford, state senator $29,697
Michelle Rehwinkel Vasilinda $29,697
Steve Southerland $174,000
Marco Rubio, U.S. senator $174,000
Rick Scott, governor of Florida $0.01
Joe Biden $230,700
Barack Obama $400,000

Source: City of Tallahassee, indeed.com, myflorida.com

---

Closing the Gender Gap
1970 2011
Men's Labor Force 79.7% 70.5%
Women's Labor Force 43.3% 58.1%

Source: U.S. Bureau of Labor Statistics

Emergency room nurse practitioner — $90,442
Actuary — $57,750
Lobbyist — $92,851
Attorney — $73,268
Computer systems analyst — $98,020
Electrical engineer — $87,520
Civil engineer — $79,300
Physician assistant — $84,470
Anthropologists and archeologists — $58,500
Web developer —$53,960
Dentist — $137,823
Dental hygienist — $54,060
Fish and game warden — $52,720
Judge — $137,823
Custodian — $23,136
Bus driver — $17,931
Day care center teacher — $25,193
School nurse — $40,929
Park naturalist — $45,108
Computer operator — $34,779
Parole officer — $47,045
Forensic technologist — $29,344
Non-profit executive director — $40,000
Correctional officer — $32,527
Law enforcement officer — $33,977
Historic preservationist — $40,938
Tax manager — $98,046
Kindergarten teacher — $48,779
Graphic designer — $45,245
Paralegal — $43,935
Pharmacist — $109,836
Technical writer — $66,272
Firefighter emergency medical technician (EMT) — $39,078
Advertising manager — $73,997
Lab supervisor — $73,276
Public relations director — $102,986
Veterinarian — $89,196
University campus librarian — $47,357
Police sergeant — $59,726
Corrections officer — $36,975

Sources: Myflorida.com, Salary.com, Indeed.com, Okaloosa County Board of Education, Walton County Board of Education

---

Gender and Ethnicity

The women's-to-men's earnings ratio varies by race and ethnicity. White women earned 81.3 percent as much as their male counterparts, compared with black (91.6 percent), Asian (77.7 percent) and Hispanic women (89.4 percent).

Source: U.S. Department of Labor, Jan. 2014
---
Tim Center
48, Executive Director, Capital Area Community Action Agency
Average workweek: Work is now 24/7. Our offices are open from 8 to 5 Monday through Friday.
Salary: $85,000 ($25,000 less than my predecessor)
What do you do in your current job? Manage a team of 110 staff in eight counties providing human services, promoting economic development and encouraging a broader commonsense approach to help the 22 percent of our neighbors living in poverty.
Most important on-the-job tool? Mobile technology — access to social networks, email and phone.
What do you love about your job? Living and working to help build a stronger community and more integrated social fabric.
My first job. Summer camp counselor.
What is your dream job? Governor of Florida.
What do you think the minimum wage should be? Employers should make every effort to pay a livable wage.
What benefits or perks do you wish you had? A personal assistant/scheduler/handler.
Do you have a professional mentor? I admire a number of people, including my past Board Chair (and law school classmate) Tom Thompson but have no mentor at this time. I respect the heck out of Tony Carvajal, Jim Hunt and Steve Seibert.
Order of importance to me: title, salary, benefits. None of these.
Mission: the ability to improve the community
What age I would like to retire … Would like to be able to retire in my mid-60s.
---
Pam Doffek
59, Director, Goldstein Library
Average Workweek: 45 hours
Employer: School of Information, College of Communication & Information, Florida State University
Salary: $2,419 gross/$1,741 net (every 2 weeks)
Job overview: I'm director of one of the six libraries on the FSU campus. My staff includes one other degreed librarian and six students who are in the masters degree program here at the iSchool. Given that background, we do everything any "other-sized" information center would do: check out books, provide access to electronic collections, develop displays, provide research assistance, have social functions, teach classes, maintain and update a website and social media tools. I teach a three credit hour course in the summer that exposes students to the wide variety of employment situations available to them with a masters degree in information studies — which most of the time isn't in a "library."
Most important on-the-job tool? My laptop computer. It's where I spend most of my day, allows me to work anywhere on campus via wireless, accessible via VPN on the days I work from home waiting for repair people — and it fits into my rolling backpack.
What do you love about your job? I love working with my Associate Director Leila Gibradze. She and I have had a yin/yang relationship for the past five years. I also love working and mentoring the graduate students who work for me. They are 22-40 year olds working on their professional degree. They keep me on my toes, exposed to the latest ideas and keep me from becoming an "old fogey," which I never want to be.
How old were you when you had your first job, and what did you do? I was 16 and worked for the A&P Grocery store in Oconto, Wis. I was a cashier and stock girl. This was a manual cash register — calculate taxes from the diagram (or do the math in my head), count-back-change days.
What is your dream job? Full-time philanthropic artist, professional volunteer and world traveler. In December 2013, I completed a second baccalaureate degree in studio art to prepare myself for "The Day."
What do you think minimum wage should be? At least $10 per hour.
At what age would you like to retire, and what will you be doing then? I'd love to pull the plug at 62 and be an M3DPA (multi-medium, multi-dimensional philanthropic artist), but we will see.
Are you a Spendthrift Sally? Tightwad Ted? Moderate Milly? Until the last few years a Tightwad Ted, because I didn't feel my savings/investments were enough to get me through my retirement years, and I just packed it away. Now I have a great investment team and am feeling comfortable that I can live comfortably in my dotage/M3DPA years. (If the Legislature doesn't mess with me, and the market doesn't crash again!) Most likely "water cooler" topic. What's happening where this weekend in Tallahassee, and how will I do what I want to. There's SO MUCH that Tally has to offer!
---
Amber R. Tynan
29, Director, Development & Communications
Average Workweek: 40-plus hours
Company: Elder Care Services Inc.
Salary: $55,000 plus benefits
Job overview: I am a one-person department, responsible solely for the fundraising and communications for Elder Care Services. Everything from donor cultivation to stewardship, event planning to press releases and media coverage — it's all in my arena. I have successfully increased our fundraising by 7 percent in the last two years.
What do you love about your job? I love what our agency stands for and having the ability to improve the quality of life for seniors through our services and their interaction with our volunteers. I took a $30,000 pay cut to be here — and have no regrets. Being able to see the tangible benefits of our work by keeping our seniors happy, healthy and independent in their homes is what's truly rewarding.
What is your dream job? Helping and inspiring others.
Do you live to work or work to live? I truly live to work. I do not consider what I have the opportunity to do every day as a "job" — it's my purpose.
How much vacation time do you have saved? It's important to have a work/life balance, therefore I try to take as many vacation days as I can each year.
Do you have a professional mentor? I have many, however, Dr. Gabrielle Gabrielli is a true inspiration in my life. She assists me in being my best every day and keeping myself accountable to what I want out of it.
Are you a Spendthrift Sally? Tightwad Ted? Moderate Milly? None. I would consider myself Indulgent — I work hard, so I do not mind splurging when I want something.
---
Jenny Wells
Owner, Imagine That!
Salary: It varies, but $38,000 is pretty standard
Job overview: I wear many hats. Clients rely on me and trust me to be creative and assure they will look good whether we are helping with personal or corporate gift-giving needs. Our client's budgets are a huge factor for them and us. Providing an exceptional product at a variety of prices is essential.
Most important on the job tool: My ability to listen to my clients and help them determine their needs. This also includes having a high and unique level of creativity. I am THE local basket case after all.
How old were you when you had your first job and what did you do? I was 16. I began flipping burgers, against my parents' better judgment, because I wanted to make my own way.
What is your dream job? I have it now!
Have you ever played hooky from the office? No. I am one of those type A's who goes to work even when I'm sick.
What do you think minimum wage should be? I don't know that this is a fair question to ask a small business owner. We employ local people; we keep our local economies going and help them to grow. The greater the minimum wage, the less we are able to grow and expand our business and we are likely to be able to hire fewer people. How about offering a decent living wage which includes performance-based bonuses?
Do you get a bonus? Every time I make someone smile and/or look good to their client!
At what age would you like to retire, and what will you be doing then? I don't believe I could ever retire because I have far too much energy to sit idle for any length of time … just ask anyone who knows me!
---
Keith Hansen
25, Personal Trainer/Wellness Coach
Average Workweek: 40 hours
Company: Seriously Strong Training
Salary: $20,000
Job overview: I help clients attain their fitness and health goals through hands-on teaching, education of nutrition and exercise principles, and motivation.
Most important on-the-job tool: Barbells. You can replace tens of thousands of dollars of workout equipment with the barbell. Sharing my passion with receptive people. I have always loved to teach, and to have "students" as great as mine is a blessing.
How old were you when you had your first job, and what did you do? 14. I worked for my uncle as an installer for his HVAC company. Crawling through attics in the Florida summers allows me to fully appreciate working in a climate-controlled environment.
What is your dream job? I dream of having my own fitness facility. I want to continue educating myself so I can share my knowledge and experiences with others. If money were no object, I would spend my day giving my knowledge away to even more people than I am now.
Have you ever played hooky from the gym? No. I usually return after my scheduled hours to train myself and my friends!
What do you think minimum wage should be? A livable wage.
Do you get a bonus? Nothing on the books, but I have some very generous clients.
Put these in order of importance to you: title, salary or benefits. Title, benefits, salary.
At what age would you like to retire, and what will you be doing then? I will share my passion as long as I can, and hopefully I can do it for free eventually.
Do you live to work or work to live? I live to work. What is the most thankless job? Public school teacher.
What benefit or perk do you wish you had? Paid days off.
How much vacation time do you have saved? One of the benefits to my job (aside from wearing gym clothes all the time) is a very flexible schedule and the opportunity to take vacation any time.
What is the first thing and last thing you do each workday? The first thing I do each workday is put my packed lunch in the office fridge. The last thing I do is tell my client what a great job he or she did.
What was your last paycheck splurge? Weightlifting shoes.
Are you a Spendthrift Sally? Tightwad Ted? Moderate Milly? I am moving away from this mindset and learning the concept of getting what you pay for. When it comes to tools for work, I will spare no expense. Most likely "water cooler" topic: Varying opinions on what methods are most effective for building muscle, strength or losing fat.