Time for the 'Blue Light Special'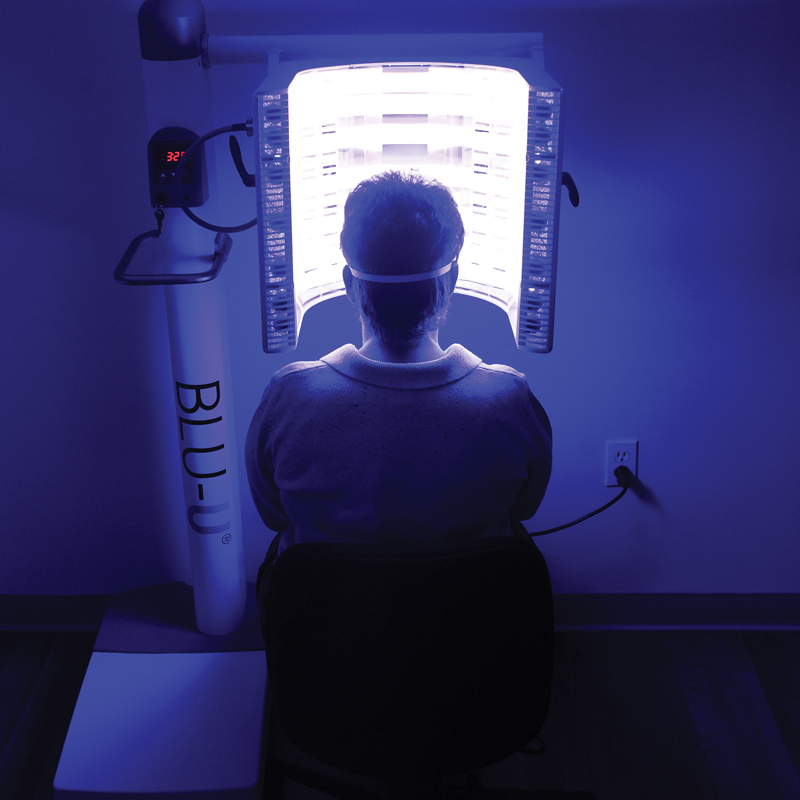 If you want to get rid of unsightly pre-cancerous skin spots, consider getting the "blue light" treatment.
Photodynamic therapy is one of the tools dermatologists use to remove actinic keratosis, also known as solar keratosis. The outpatient procedure involves applying a photosensitive chemical agent to an affected area (such as the face) and then subjecting it to ultraviolet light for a few minutes. This "blue light" causes the chemical agent to release a type of oxygen, which attacks AK cells.
Once complete, the patient must usually stay out of bright sunlight (and avoid bright fluorescent light) for 48 hours. Dr. Michael Ford of Southeastern Dermatology said his use of PDT is not limited by the seasons, but patients who aren't in a hurry or have sensitive skin should put it off until the cooler months.
Actinic keratosis develops slowly over time and most often shows up on people who spend a lot of time outdoors. It can appear as a dry or crusty patch of skin and can show up on any area of the body that receives direct sunlight, such as the scalp, face, ears, lips, hands and forearms.
More than 10 million Americans have AKs. If you have them, you're unlikely to get a very aggressive form of skin cancer, according to Ford. The good news is even the AKs that do develop into something else are usually readily manageable by surgery or other methods, according to the dermatologist.