Tile isn't Just for Bathrooms Anymore
Designers are Using It in More Innovative Ways Than Ever Before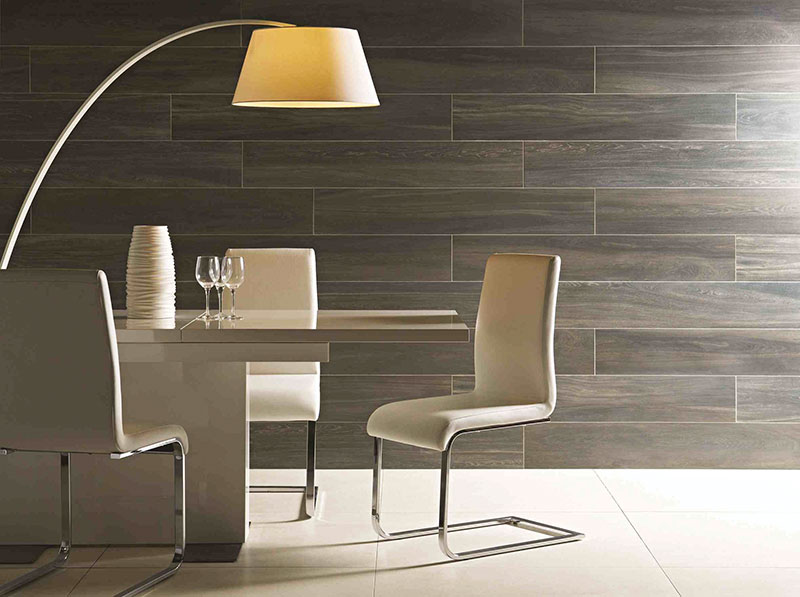 Gone are the days when ceramic tile was relegated to kitchens and bathrooms. New tile designs and techniques are making tile such an accessible material you can easily use it in every room of your house.
One particularly ingenious idea is tile designed to look like hardwood flooring — it's less expensive than using real hardwood and it's water-resistant. Fear of water damage is one reason many Floridians hesitate to put luxurious wood floors in their homes. Now you can get the look without having to worry about spills or humidity.
Tile as wall decoration has long been a staple of kitchens and bathrooms; one example making a comeback is the colorful kitchen backsplash, a quick and easy way to add a pop of color to your cooking area. However, for those renovators looking for a big change, there's the option of putting tile on an entire wall. Don't worry about this design making your bedroom look like a Roman bathhouse. Many designers are using textured tiles on walls. These look like burnished metal, fabric, brick or even natural rock and crystal formations, and give an exciting touch to any room without the expense and hassle of other materials.
If you're going to pick one tile trend to watch, though, make it encaustic tile. Also called cement tile, this is tile whose colors were mixed in before it was put in the kiln, not afterward using paint. The technique, which hearkens back to the Middle Ages, prevents tile color from chipping or fading over time.