Three Sisters Herb Mashed Potatoes
"It's chunky with the skins on, and we'll throw in dill or parsley"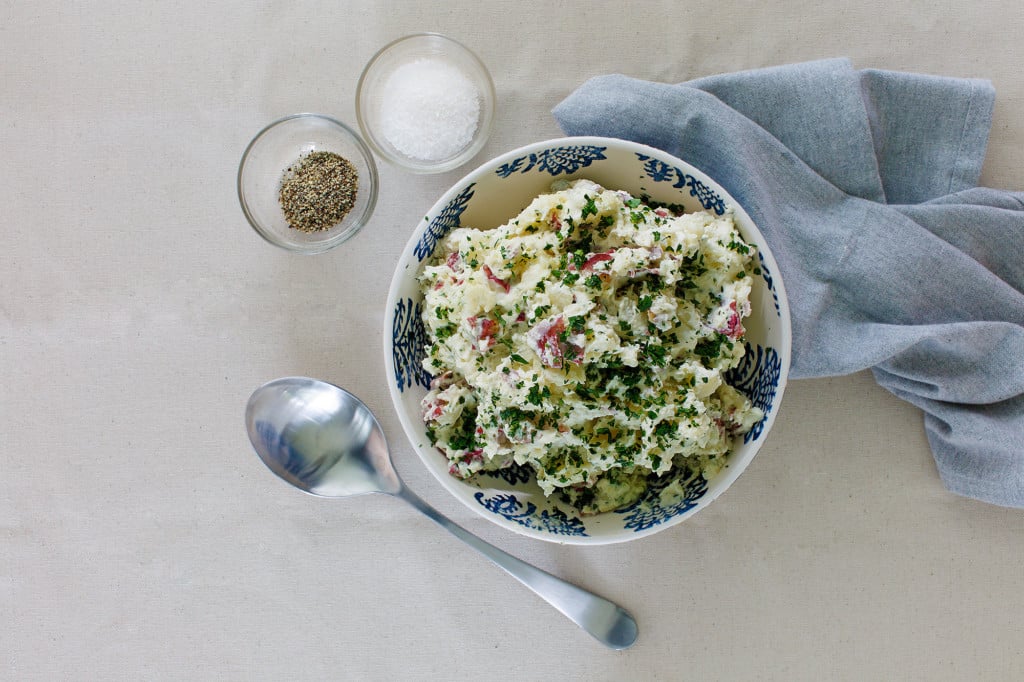 This holiday season we had a few of our staff members share the recipe to their favorite holiday meals.
Mackenzie Little, Sales and Event Manager
"It's chunky with the skins on, and we'll throw in dill or parsley."
Ingredients
5-pound bag of red potatoes
4–8 ounces of cream cheese, give or take
4 ounces of sour cream, give or take
1 stick of butter, unsalted, cut into cubes
A splash of heavy whipping cream or milk
Dill or herb of choice
Pinch of salt
Pinch of pepper
Directions
Bring a large stockpot of water with a dash of salt to a boil.
Cut potatoes into chunks and wash thoroughly, leaving the skins on.
Place potatoes in water and boil until soft enough to mash.
Drain potatoes and put in large bowl or back into large stockpot.
Add the cubes of butter to the potatoes as you blend with a hand mixer on low/medium.
Once the butter is melted, mix in the milk/heavy whipping cream, sour cream and herbs of choice as well as salt and pepper to your taste.
Mix until all ingredients are dispersed, but not over mixing, so the potatoes stay a little chunky.
Put in the serving dish of your choice and enjoy!