Thoughts Produced by Common Sense
Our publisher shares his perspectives on playing fair.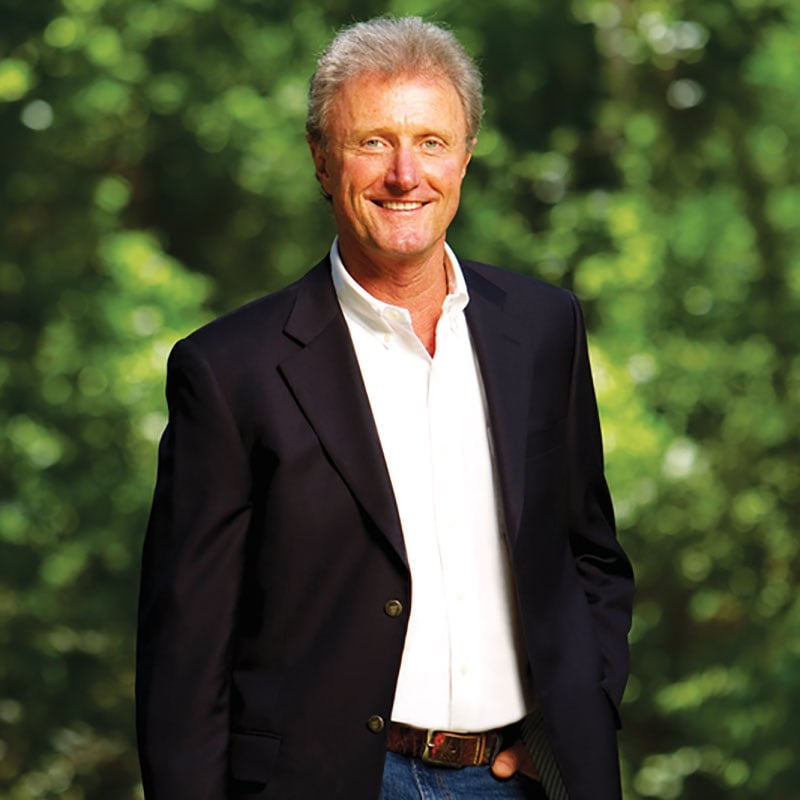 I have a few observations to share with you as someone who assesses impressions created by the media and who views the behavior of stars through glasses that may differ from yours.
Consider the local billboards that read, "YOUR NEW FSU TARGET IS NOW OPEN." Upon first seeing them, I immediately wondered who it was at some big-time advertising agency that wrote and approved the copy.
The responsible parties clearly did not do their research, with the result that the Target stores brand was trashed in the Tallahassee market. And, the placement of the boards on Orange Avenue and Lake Bradford Road just added insult to injury.
Should we assume that FAMU and TCC students will not be recognized or welcomed at the new Target store on Tennessee Street?
Tallahassee is a three-college town, and national brands like Target certainly don't help themselves by allowing careless mistakes to occur.
They could easily have run FSU in garnet, FAMU in orange and TCC in blue, thus positioning the brand as inclusive and not naive. A quick call to the Chamber of Commerce, Visit Florida or the offices of Tallahassee Magazine would have prevented this faux pas.
Even if you are not a tennis fan, you almost certainly became aware of the women's singles final at this year's U.S. Tennis Open Championships in New York.
The tournament was remarkable not just because a Japanese player, Naomi Osaka, won her first major title, but also due to the temper tantrum and breakdown of the perennial champion, Serena Williams.
Osaka was 3 years old when Williams won her first Grand Slam event. In September, Williams was seeking her 24th such title. Even so, Osaka ran Williams all over the court, handily won the first set and appeared to be on her way to a straight-sets victory.
Having played competitive softball for more than 40 years, I have many times seen and experienced what happens when the "big dogs," who expect to crush every team they meet, unexpectedly fall behind.
The possibility of losing gets in their heads and they begin to fight among themselves. They will stretch the rules or outright cheat in order to win the game.
And, should they lose, they will prove to be poor sports incapable of absorbing a defeat with class.
This is just what Ms. Williams did.
Her coach did depart from the rules by giving hand signals to her from the stands, but Williams denied that truth over and over again and confronted the chair umpire at the top of her lungs when she was given a one-point penalty for the coaching violation.
Williams proved unable to regain her composure. Not long after play resumed, a frustrated Williams slammed her racquet into the court resulting in another one-point penalty. There was nothing discretionary about that; you abuse your racquet, you get penalized.
Osaka continued to have her way with the legendary Williams, who could not or would not demonstrate some class and civilly move on. Instead, she continued to disparage the umpire until finally she was assessed a third misconduct penalty, which resulted in the loss of a game.
Even as Williams's meltdown continued, Osaka somehow kept herself together despite a pro-Williams crowd that would have been more appropriate to a hockey game than a tennis championship.
My heart went out to Osaka, whose first U.S. Open title and first Grand Slam triumph were trampled by a storyline that she had done nothing to create. Even the awards ceremony was all about Williams, and all Osaka could do was cry. Her day in the limelight had been shattered by a poor sport with a giant ego.
I wonder if Williams, in the weeks since the Open was concluded, has thought about what her ugly display will have done to her legacy.
Has she thought about what her infant daughter will think when she sees the match on tape 10 or 15 years from now? The 2018 U.S. Open may have been the beginning of the end for Williams; what a way to go out.
In all of this, there is a lesson for parents regarding competition of all sorts. Have your children take the high road; there is far less traffic on it.
Think smart and play fair.
Best, 
Brian Rowland
Publisher