"This Is What We Are Capable Of"
TMH Foundation President confident Mustian Center will stimulate donations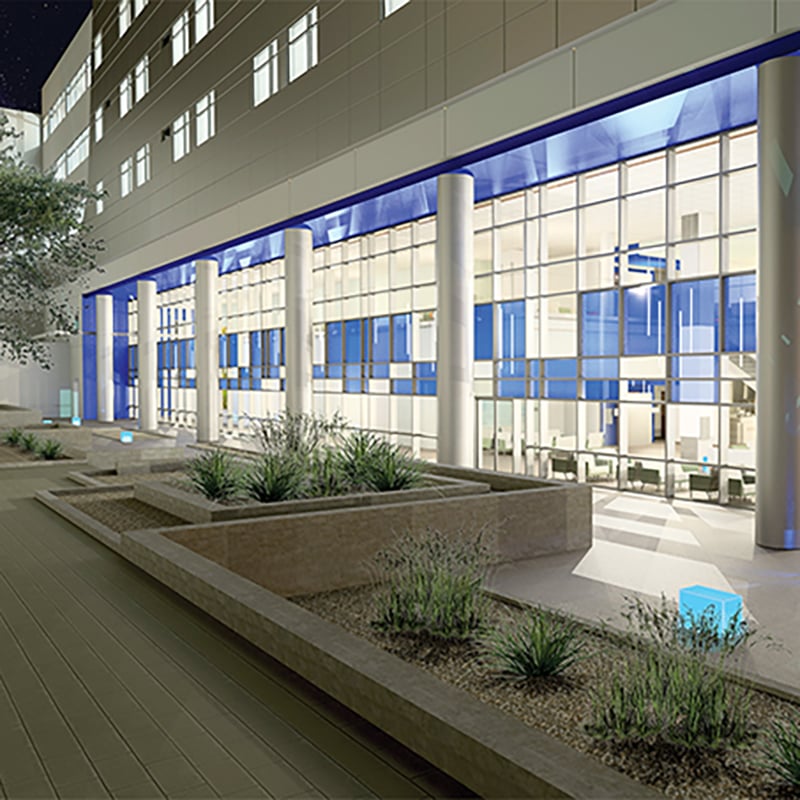 Mickey Moore, the president/chief advancement officer of the Tallahassee Memorial HealthCare Foundation, looks forward to introducing the community to the M.T. Mustian Center, anticipating that it will result in increased awareness of the hospital and generate financial support.
"The Mustian Center certainly will put us in a different league where the hospital and its clinical format are concerned, given its technology and all that it will be able to do," Moore said. "When you talk about transforming care, advancing health and improving lives," he added, citing TMH's mission, "there will be nothing like it for miles and miles and miles."
Moore said the center will be a conversation piece, a point of pride for Tallahassee and a "wonder."
"The center will be unlike anything that has ever been seen in this community. When walking established and prospective donors through the center, we'll be able to turn to them and say, 'This is what we are capable of. We just need your involvement and your participation to raise all areas of the hospital to the same level.' "
Moore said he expects to have detailed fundraising plans related to the center, including a provision for private tours, in place by mid-2018 or about eight months prior to the center's opening.
"We will have naming opportunities available so that a donor meeting a certain threshold may have an operating room or a waiting area or an intensive care unit named in honor of his family or anyone he chooses," said Moore. He is confident that the M.T. Mustian Center will be a community enhancement with which people will want to be associated.
In addition to the progress being made on the Mustian Center, Moore pointed to other noteworthy gains that TMH has made recently, including becoming a Trauma II emergency center — one capable of initiating definitive care for all injured patients — and a comprehensive stroke center.
"Those achievements took education, certification, investment and equipment," Moore stressed.
And, of course, the support of the community.
"Generally, I cannot say enough about the generous support that the hospital has received from so many for so many years," Moore said. "It has made it possible for us to get to the point where we are today … and where we will be in the future."