The Wedding of a Lifetime
One lucky couple's dreams come true.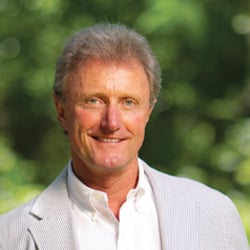 About 18 months ago, over a lunch at Hotel Duval's LeRoc Bistro with general manager Marc Bauer, I proposed combining forces to do a wedding giveaway to a deserving Tallahassee couple.
Marc and his team would deliver the wedding, and the Tallahassee Magazine team would promote it, help with the logistics of nominating and choosing the lucky couple and build a team of business sponsors who would contribute their services to the cause.
Without hesitation, Marc said, "Let's do it." We looked at a calendar and set the 18-month clock going for an April 2012 wedding. Why would Hotel Duval, Tallahassee Magazine and the Exquisite Beginning Dream Team support, sponsor and do this? Many reasons … primarily, it is critically important for people and businesses operating successfully in a community to give back to the community and the people who live there. This commitment helps build the fiber of Tallahassee and is one of the foundation pilings of why it is such a great place to call home. Hotel Duval is one of Tallahassee's great corporate citizens, and Paul Adrianse and Alana Chambers were most deserving of this "gift of a lifetime."
Secondly, from a public relations perspective, Hotel Duval's swing zone for doing a wedding is the "boutique wedding" — attended by about 150 people in an intimate atmosphere with service that is at the highest personal level possible. So, a secondary goal was to showcase, as part of a charitable event, the hotel and its services.
And last, but certainly not least, we wanted to make a difference in the lives of the couple and their families.
Alana and Paul had a compelling story and were chosen from many nominations. They had been saving up for a couple of years to pay for their own wedding and, not long before the event, Chambers' father was struck by a devastating stroke and hospitalized for many months. They made the decision to put their wedding off and use their savings to pay for the many medical and rehabilitative expenses that were to come.
This selfless gesture defines altruism, and it was easy for the selection committee to choose this couple.
And so, on April 22 they were wed. Everything — and I do mean everything — needed for a dream wedding was provided. No less than 50 sponsors agreed to participate, donating all that was required to create a dream wedding, from pre-nuptial festivities to photography, flowers, dinner, music, hair, wedding gown, wedding rings and, topping it all off, a honeymoon at the Emerald Grande in Destin.
Chambers' father set a personal goal for this wedding nine months prior to the event. He aggressively embarked on a physical therapy regimen so that he would be able to walk his daughter down the aisle and have the first dance of the evening with her.
I was standing just outside the Duval's Horizon ballroom as the bride was ready to make her entrance. The door opened and her father stood waiting to take her hand and escort her to her soon-to-be husband. I must say there was not a dry eye in the house of wedding guests and the many sponsors who came that evening to enjoy a special pre-wedding sponsor toast hosted by Marc and Hotel Duval.
A thank you goes to Marc, the Hotel Duval team and the sponsors who came together to make Paul and Alana's day a truly magical "wedding of a lifetime." Nothing but good comes from the act of giving to help others.
In this July/August issue, we traditionally profile local weddings, so we decided to have Alana be our cover bride and then give the wedding a feature treatment — with plenty of photos from the Big Day and the events leading up to it, as well as excerpts from Alana's personal wedding blog. We also profile several other Tallahassee couples, who tell us what put a very personal stamp on their wedding.
And yes, we do plan on doing another Exquisite Beginnings wedding giveaway in the future.
Enjoy!