The Walton County Commission
Reckless disregard for our region's reputation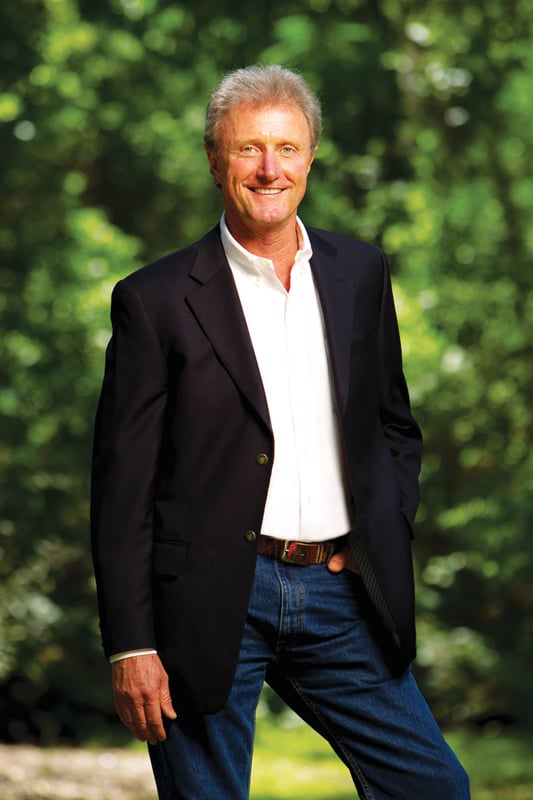 I wrote the following column for publication in EC Magazine, whose circulation is concentrated (for now) in Okaloosa and Walton counties, but I find that it is appropriate, too, to the readership of Tallahassee Magazine. The vote by the Walton County Commission to continue flying a Confederate flag at the courthouse in DeFuniak Springs has not been seen merely as a reflection on four individuals, but on our area as a whole. And we will remain tarnished until the action is reversed. It is time that we all heed the post-war advice of Robert E. Lee and "obliterate the marks of civil strife and commit to oblivion the feelings it engendered." — B.R.
I hope that by the time you read this the Walton County Commission will have come to its senses and made the wise decision to remove the Confederate "Stars and Bars" flag from the lawn in front of the County Courthouse.
Left unreversed, the vote by four county commissioners to continue to fly the Confederate flag stands to affect every Walton County business and every resident of the county on every side of the issue.
Let's take a dispassionate look at the consequences the flag decision could produce.  
Tourism is the lifeblood of Walton County and produces 52 percent of the tax revenue collected by the county each year.
The flag vote triggered an almost immediate reaction by the Tallahassee Chamber of Commerce, which withdrew plans to hold its annual retreat at the Hilton Sandestin Beach Golf Resort & Spa in 2016 and now plans to hold its 2017 meeting outside Northwest Florida. Tallahassee Mayor Andrew Gillum decided not to attend this year's retreat in Sandestin despite the significance of the gathering for Tallahassee's business leaders and public officials.
The Chamber convention represents a quarter-million dollars in business to the host resort, alone. The Hilton, as a large brand, can absorb the loss, but it may be enough to affect employment levels at the Sandestin property and to have serious impacts on individuals.
Walton County is home to numerous small businesses that rely heavily on dollars brought to town by visitors. If tourism is affected generally by the flag flap, they may not have enough financial staying power to survive. While BP dollars flowed into the county following the Deepwater Horizon disaster, there will be no "Stars and Bars Disaster Recovery Fund."
Left unreversed, the regrettable decision regarding the flag, as county commissioners should have known, will have significant and deleterious ramifications for Walton County both as to its economy and its reputation. We are talking about a cultural moment that easily could affect Walton County for the next 20 years or more. 
Reasonable people can agree that the Confederate flag has a place in our history, but not in our present, not in our hearts. As a symbol, it is today inseparable from hatred and bigotry. It's a swastika, a step backward.
For decades, Northwest Florida tourism officials, business people and residents have tried to live down the area's reputation as the Redneck Riviera. That brand had faded, in large part because of a rebounding economy, progressive leadership and investment in the region by major corporations and smaller businesses. Then came the regressive vote by Walton commissioners, an action that restored "Redneck Riviera" to flaming crimson.
No collection of rebel flag wavers will emerge to make up for the revenue Walton County has lost and could lose owing to the commissioners' vote.
Walton County likely can say goodbye to the African-American leisure and business market and to corporate meetings arranged by decision-makers who are sensitive to American ideals. And the ripple effect won't stop there. All other things being equal, site selectors representing businesses looking for places to land will steer clear of a county seen to cling to the 19th century.
Consider, too, the sales tax revenue associated with that lost business, revenue which is used to build schools, roads and other public amenities and to maintain the high quality of life that people have come to expect. That lost revenue, then, is likely to equate to an increase in taxes.
Tallahassee Magazine, EC Magazine, 850 The Business Magazine of Northwest Florida and the entire portfolio of titles at Rowland Publishing urge the residential and business communities of Walton County to stand up and send a strong and unequivocal message to Sara Commander, Bill Chapman, Bill Imfeld and Cindy Meadows, the four commissioners who voted to send Walton County back to one of the saddest times in our nation's history.
If they will not reverse their decisions — or have not already — then it will be time that Walton County voters fire them at the polls.
It's the right thing to do.