The Torch Passing Recalled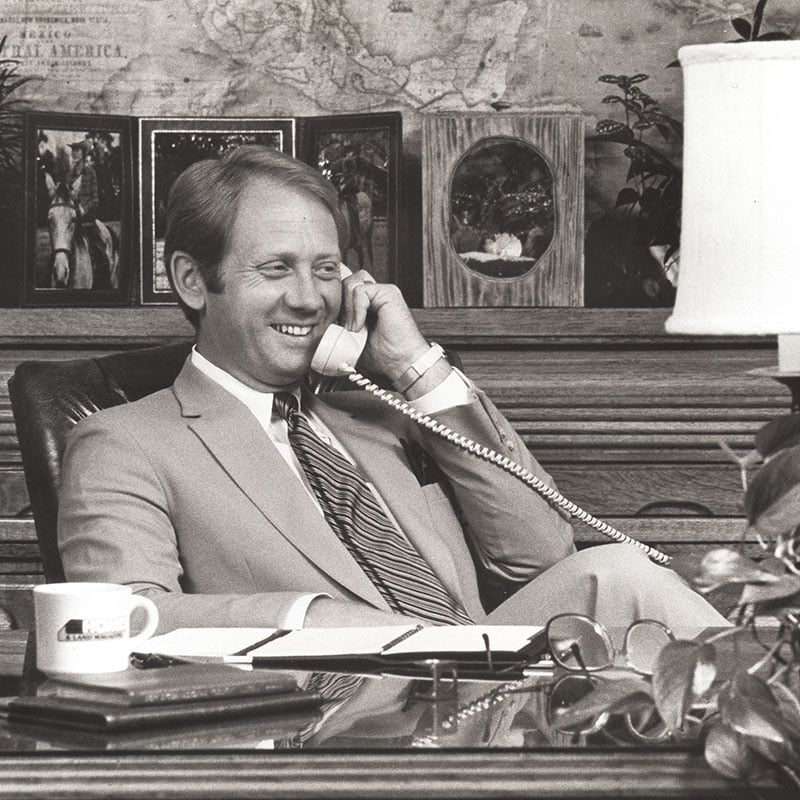 In the spirit of our History & Hearsay edition, we thought it appropriate to revisit the thoughts of Tallahassee Magazine founder and publisher Jerry Lundquist and his successor, Brian Rowland, expressed as the magazine was changing hands. The year was 1991. Jerry was filled with gratitude and Brian, with anticipation.
---
When we began Tallahassee Magazine 12 years ago, Marge and I believed that there was a wealth of warmth in the people and positive values of Tallahassee that could be chronicled in a magazine format. 
The magazine's content has been positive and good because it reflects upon you, the positive and good citizens of Tallahassee. Our first editor was Bill Needham, who served in the position for the first 10 years of the magazine. Then Marion McDaniel served as editor, and currently Dave Fiore fills that post. All have done an exceptional job, but I must particularly thank Bill Needham for the way in which he shaped the ongoing philosophy of the magazine.
Many times, people have stopped and made appreciative comments about the magazine. Generally, I do not know these folks, but we part with warm feelings toward each other, recognizing how important the magazine is in the lives of so many people throughout the city.
Jerry Lundquist
courtesy Homes & Land Affiliates, LLC
In the decade ahead, Tallahassee faces some tough issues:
Race/cultural relations.

Drug use and alcohol dependency.

Growth management.

Revitalizing public schools.

Economic diversification.
There are many more issues which I have tried to raise in the past, but these seem to be some broad and key ones.
This is my last editorial as Marge and I have concluded it is time to sell the magazine. We have done so to a very capable young man, Brian Rowland, who has expressed a desire to maintain the philosophy and image of the magazine which has been developed over the past 12 years. Marge and I wish Brian immense success in the coming years, and we look forward to maintaining contact with many of you friends whom we have come to know through the magazine.
Thanks again,
Jerry Lundquist
​
---
Over the past 11 years, I have worked with the business community and people of Tallahassee on a publication that I feel has done a good job reflecting the needs and interests of our community. As the new publisher, I feel that those experiences give me a good understanding of what Tallahasaeans want out of their city magazine.
The prospect of guiding Tallahassee Magazine into the next century presents the biggest challenge of my professional career. There are a few critical people whose influences have made a difference in my life: My parents, whom I lost many years ago, for their love and values; Tim Mathew, the publisher of the Gadsden County Times, for serving as my mentor in all aspects of publishing and Jerry Lundquist, for 11 years of employment and the wonderful opportunity to acquire Tallahassee Magazine.
In a similar vein, there have been several keys to the growth and success of Tallahassee Magazine. Here are some of the most important:
The 397 businesses who have chosen to invest their advertising dollars in Tallahassee Magazine over the past 12 years.

The tens of thousands of readers that have allowed the magazine to enter their lives.

The talents of our many contributing writers who bring the people and places of Tallahassee alive in every issue.

The many talented employees of The Printing House and Vista Chrome Inc. who are responsible for the production and printing process which creates the beautiful four-color presentation you are holding.
With my eyes on the future, I look forward to bringing Tallahassee Magazine to a new zenith and closer to its potential while maintaining the fundamental premise and values that have been the magazine's foundation. My goal is to provide you with an oasis of interesting articles that will stimulate thought and be visually pleasing. If we can bring just a few enhanced moments to your life, then we have done our job.
Tallahassee Magazine is very honored to be part of your life, and we look forward to being your city magazine into the next century.
Enjoy,
Brian Rowland