The Timeless Turtleneck
For hundreds of years, warmth-giving sweater has remained a wardrobe staple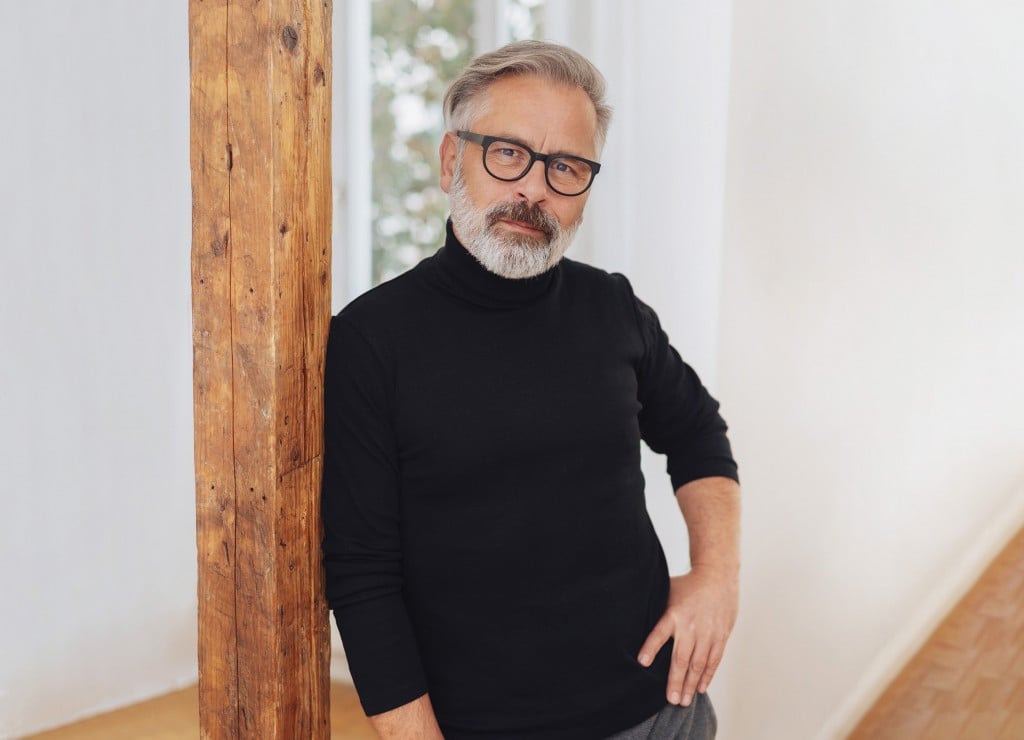 In the 1957 film Funny Face, Audrey Hepburn pirouettes across the screen uninhibited and effortlessly chic in a black turtleneck. Watching this film years ago, I was a young woman working her way through Hepburn's film catalog, spellbound by the charisma, grace and impeccable fashion sense of this woman. I decided then that my next retail purchase would be an imitation of the star's style.
It was not the most practical purchase for someone who at the time lived in Central Florida, but then and today, there's no fashion choice I adore more on brisk days than a turtleneck. Throughout history, we have turned to the turtleneck for both fashion and function.
The turtleneck emerged on the scene as early as the Middle Ages, created as a protective measure against the heavy chainmail that chaffed against soldiers' skin and made it easier for them to swivel their heads in battle.
In the 1600s, the design transitioned to fashion with volume and ruffles. Queen Elizabeth I of England made them a staple in her wardrobe, and they became a high society status symbol. In the 1800s, polo players adopted them as part of their uniforms, often referred to as "polo necks."
Turtlenecks largely disappeared until the 1940s and 1950s when all forms of sweaters were being styled. Icons and movie stars, Hepburn included, caused turtleneck sales to skyrocket.
By the 1970s, turtlenecks made both fashion and feminist statements. Knowing the history of the clothing as battle attire and given its prominence in menswear, feminists such as Gloria Steinem wore them as a way of claiming power.
Today, turtlenecks are not necessarily having a moment — they never left. They have simply evolved in their design, stretching to accommodate the whim of the times.
"While a black turtleneck is synonymous with boring for some and timeless classic for others, the humble turtleneck has been elevated, and natural fabrics like silk, cotton and cashmere bring wearability to us in the Southeast," said Candice Thompson, customer service director and apparel stylist with Hearth & Soul.
Chunky knit sweatered turtlenecks styled with knee-high boots are intended to keep you warm on cold evenings. Slouchy soft cashmere and boyfriend jeans are ideal companions for a girl's night or date night. A silk turtleneck, structured blazer and pencil skirt transition from office to a night on the town.
Another evolution of the turtleneck that buyer/managers Sarah Villella and Juli Downs point to is the bodysuit turtleneck, which they find creates the perfect streamlined tuck and a smooth look for layering. Consider wearing one under a sleeveless sweater vest or a dress.
Thompson, Villella and Downs all like turtleneck dresses, which can be styled many ways, an advantage in Florida. They work well with or without tights or a coat, with knee-high boots or ankle booties.
Men find that they can achieve a dressy casual look with turtlenecks.
"You are seeing more turtlenecks being worn today because a well-dressed man still wants to look his best even in today's more casual lifestyle. They take casual to another level of dressing," said George Gavalas, owner of Nic's Toggery.
Gavalas suggests men pair a turtleneck with a suit for dressy events or under a casual soft-shouldered sport coat worn with jeans. "Mocknecks" work well in the South, he said. Where a traditional turtleneck extends from the collarbone to the lower jaw, a mockneck reaches just below the Adam's apple.
The Hepburn mystique is still with me. And, every so often in the winter months, I don my black turtleneck, becoming a woman who drinks espresso from tiny mugs in Parisian cafes and tap dances with Fred Astaire.