The Tallahassee Community Supports Local Honey
Your honey could come from in-town bees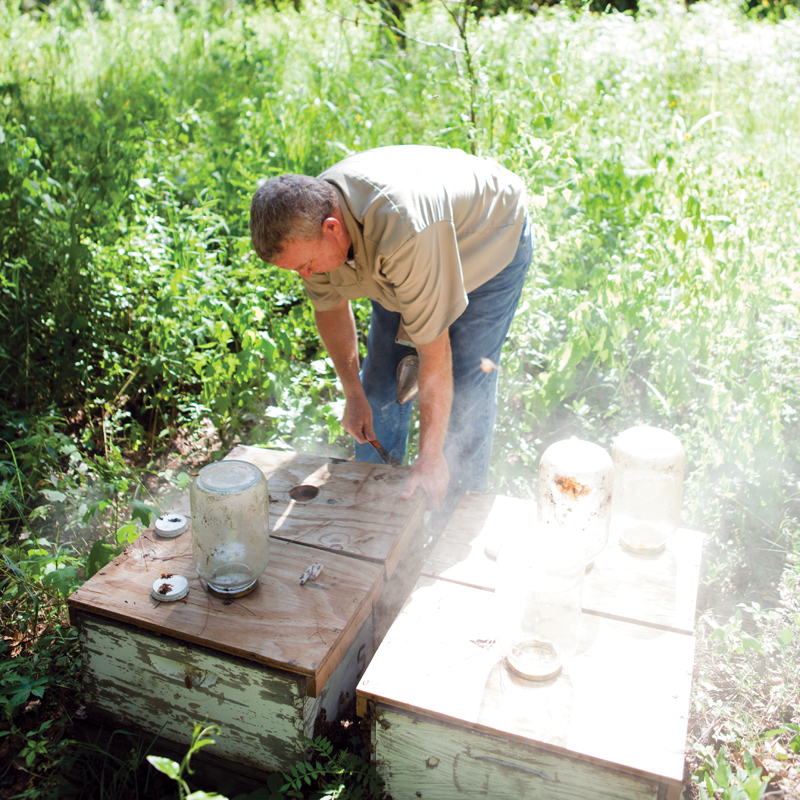 The history books have been particularly kind to the gleaming, golden nectar of Apis mellifera. Known more commonly as "honeybees," this subset of the class Insecta produces the sticky-sweet substance that mankind has associated with the divine since cave painting (see the Araña Caves of eastern Spain, circa 4000 B.C.) was the prevailing form of written communication.
Take a bump up on the foodie timeline, and it's easy to see that universally — from age-old Hindu texts to the Hebrew Bible — the ancients just couldn't get enough of the ooey, gooey goodness of honey.
In recent millennia, buzzing little bees have had quite the delicious love affair with Northwest Florida as well. Drawn to the area's flowering plant life, honeybees in Tallahassee have a plethora of dining options to choose from — the systematic regurgitation of which is all totally delectable.
Even the wallet-friendly wildflower medley has a complex yet smooth bouquet of flavors swirling about in each glistening spoonful.
Basically, if "Tallahassee" is on the label, it really is hard to go wrong. And that's just the sort of artisan-like quality that excites even the most discerning honey habitué — a slice of gourmets whose enthusiasm is quickly inspiring new membership.
"We have a crazy amount of people who come in looking for local honey," said Marina Lickson, owner of Tallahassee's Honeytree Natural Foods. Several of her offerings list the actual farm or neighborhood where the honey was collected.
The "local" aspect of the current honey hype is the most important part for many conscious shoppers. For economic as well as health concerns, buying local is the superior alternative.
Ingesting honey produced from the nectar and pollen of nearby plant life is said to give the immune system a head start when environmental allergens rear up, acting as an all-natural "vaccination" of sorts. Another popular use for organic, unfiltered honey is to incorporate it into a beauty routine, utilizing its humectant properties as a moisturizing mask for dry skin and hair. Likewise, honey can provide a gentle barrier for sensitive or broken skin, keeping the surface area clean and hydrated.
As a reaction to the boom in demand, local beekeepers have kicked their businesses into high gear, and new factions continue to pop up. By last summer, at least seven local agricultural capitalists/agrarians were selling their honey on Tallahassee's green market, while dozens more dabble in its sweetness as a hobby.
Local beekeeper Tommy Duggar is no trend-chaser, though. A third-generation apiculturist based on the Apalachicola River, Duggar contracts with Orchard Pond Organics (a Leon County farm with a flourishing Community Supported Agriculture program in place), utilizing its entirely organic farmlands to house his hives — except for those dedicated to tupelo, which can only be kept near the river's basin, where tupelo trees abound.
"People just love the taste," proclaimed Mary Proctor. Proctor's husband's family has owned Orchard Pond Farms (recently changed to Organics) for generations. Her favorite honey variety? Easy: tupelo.
"It has a distinct flavor," she assured.
According to Proctor, roughly one-third of Orchard Pond's sales come from its success in Tallahassee's booming honey trade. Customers who can't find Orchard Pond jars at their local farmer's markets are invited to shop online (orchardpondorganics.com) — a convenience many across the nation have enjoyed.
Even major food distributors, such as Whole Foods and Fresh Market, appreciate the quality of Tallahassee's local honeys.
Along with Orchard Pond and Duggar's crop of tupelo, others around town are also getting inducted into the big leagues of the honey trading game.
Tallahassee natives and siblings Julie and Jason O'Steen founded HoneyPax in October 2010. Committed to buying direct from regional beekeepers specializing in the production of tupelo honey, by May 2011, the duo had sold their first product to New Leaf Market.
Not even five years later, their innovative take on eco- and user-friendly packaging has catapulted HoneyPax into popularity nationwide. Today, HoneyPax can be found in specialty shops in more than eight states, and in Fresh Markets nationwide.
"We've had such tremendous support from the local market from the very beginning," Julie O'Steen said. "Of course we've grown since then, but it's been a real blessing."