The Stylish Home Office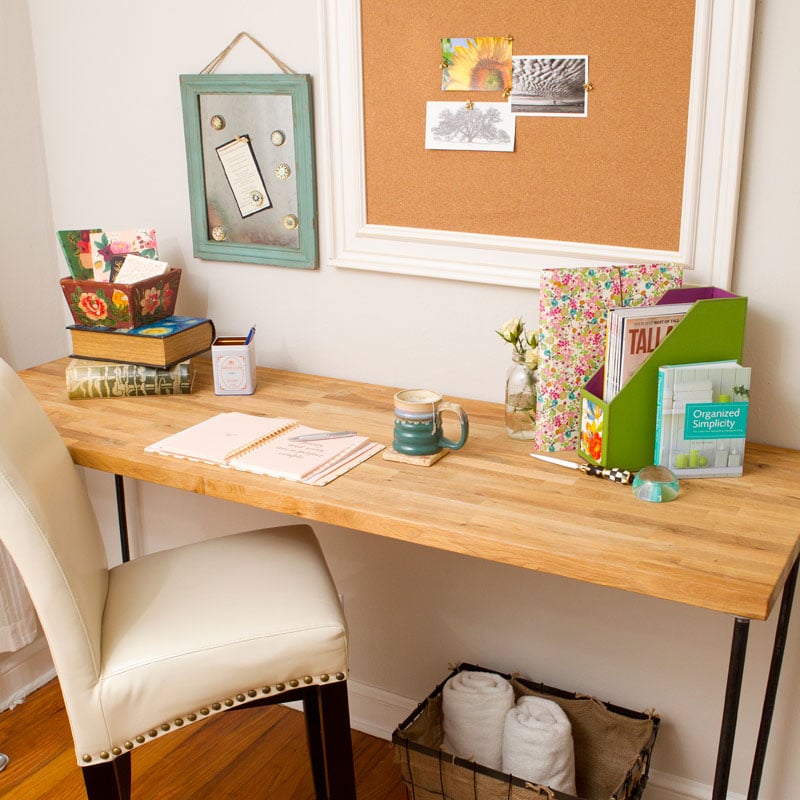 For a successful home office, you need one part inspiration and two parts functionality.
The reason for the distribution is simple: while aesthetics are key for creativity, organization is crucial to productivity. Staying in between these two beacons can be a constant balancing act. But seeing as January is National Get Organized Month (hadn't you heard?), now may be the perfect time to develop your own personal feng shui.
Here are a few tips to get you started:
Define: Start the organization process by defining exactly what you require from the allotted space. Are you looking for a place to write your next novel or just a quiet spot to pay the bills? Does the space also serve as a guest room? Once you know exactly what it is you want, it will be easier to achieve it.
De-clutter: According to Stephani Lepford, personal organizer and owner of A Peaceful Home, sorting through the physical disarray that results from years of poor filing habits can be overwhelming. But the task is a necessary evil. Excessive paper disorganization is the home office's one true nemesis; it's important to treat it as such.
"If it's dragging you down, let it go," advised Lepford on the trash or treasure threshold of ridding. "Just keep what adds to your life."
Delight: Once you've evaluated and shredded the documents you no longer find useful, take care to establish an organizational system that's right for your personality. We're not all alphabetically labeled-manila-folder-minded people. An open filing system with a simple inbox-outbox design could be an ideal match for your artistic style.
Organized Simplicty, Vignettes, $16.99
Ditsy file, Vignettes, $22.50
Magnet set, Quarter Moon, $16.95
Ghandi-inspired paperweight, Quarter Moon, $28
Handmade mug, sold in set of four with stand, Quarter Moon, $48
MacKenzie-Childs country check letter opener, My Favorite Things, $48
MacKenzie-Childs flower market magazine file, My Favorite Things, $92
Rifle Paper Co. assorted notepads, Sweet Patina, $12–$18
Restored wooden box, Sweet Patina, $18

Kate Spade 17-month agenda, Coton Colors, $37.50

Burlap basket, Peculiar Goods, 2 for $89