The Spirit of Giving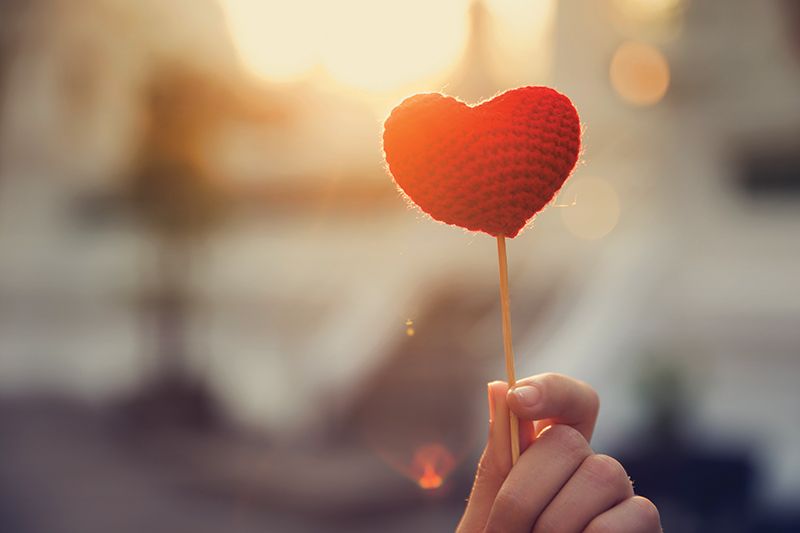 Inherent in people may be impulses toward compassion and charity, impulses that are activated more often than not by experiences and circumstances. On June 2, Lou Gehrig Day, I was moved to make a donation to the ALS Association, a nonprofit dedicated to finding a cure for amyotrophic lateral sclerosis, the progressive neurodegenerative disease that ended the life of baseball's Iron Horse. While I am a fan of baseball and a student of its history, my contribution was inspired only in part by a connection to the national pastime. It was triggered more so by an experience I had interviewing and writing about a man battling ALS. He told me he had never been a giver before he got to know others with the disease who are less fortunate than he — people without health insurance or nest eggs or supportive family. To those others, he began to give generously, and to me, he provided a powerful example. On the following pages, we profile a cross-section of nonprofits in an effort to inspire giving. The particular organizations described here may conform to your passions, or they may lead you to consider other causes that you would be comfortable supporting. The holidays can be a season of excess in a world full of exigencies. Why not give yourself the gift of the good feeling that comes with helping people you may never know? — Steve Bornhoft
---
Ability 1st
To a great extent, Ability1st is an organization made up of disabled people working to improve the lives of disabled people.
Its bylaws require that at least 51 percent of employees are disabled, noted assistant director Jackie Fortmann, "but we do far better than that."
Ability1st strives to make it possible for disabled people to achieve and maintain independent living. The organization, established more than 40 years ago, is sustained by sources of public funding, support from the United Way and by private contributions.
It is currently working with more than 1,000 clients. Many of them have been referred to Ability1st by churches, schools and other nonprofits. Others have been contacted by Ability1st's street outreach program, which extends assistance to unsheltered homeless people. The organization also has a mental health and substance abuse outreach program.
"We begin by getting people any supplies that they immediately need," Fortmann said. "It may be a bus pass or personal hygiene items, food and water and begin to form a relationship. We build trust with people and begin to work with them, but we don't push them into anything that they do not want."
There are people, Fortmann said, who decline shelter because they have pets or because they may have had bad experiences at shelters.
"In that case, we provide them with tents and sleeping bags and whatever they need," she said.
Among private contributors to Ability1st, many ask that their dollars go to the organization's ramp program, which makes homes wheelchair accessible. Fortmann said the program builds some 100 ramps a year.
Other programs often supported by private donors include a medical equipment program that furnishes people with wheelchairs, walkers and shower chairs. Contributions not designated for a particular program are placed in the general fund. — Steve Bornhoft
---
Save the Manatee
Across much of Florida, toxic blue-green algae blooms resulting from nutrient pollution are plaguing waterways and deteriorating the environment in ways that have lethal consequences for marine life.
The governor empaneled in 2019 a task force charged with reducing the blooms, but the Florida Legislature has done little to convert its recommendations into law.
Save the Manatee maintains as one of its core values "holding policymakers accountable." The organization has been steadfast in its efforts to curb the overfertilization of nearshore and inshore waters. Sprawling mats of algae at the water's surface prevent sunlight from reaching the seagrass ecosystem on the bottom, plant-eating manatees starve and a diverse community of life forms suffers.
The stakes in all of this are massive.
A Florida environment that does not sustain manatees will not sustain the state's economy, either.
"The problems that affect manatees also affect dolphins, sea turtles, blue crabs and all the species that use inshore waters as estuaries," said Patrick Rose, Save the Manatee's executive director. "Manatees have evolved along with seagrass communities, and what is good for manatees turns out to be good for those communities as a whole and for boaters, fishermen and business."
Rose heads an organization that is engaged in conservation; advocacy; education and public awareness; rescue, rehabilitation and release; research and membership development.
Save the Manatee does all manner of cool things like increasing public awareness of manatees with above-water and underwater webcams at two Florida state parks while pursuing heavy lifting such as legal challenges aimed at safeguarding springs. — Steve Bornhoft
---
Second Harvest of the Big Bend
Combating hunger and food insecurity in the Big Bend is a big job, especially when inflation is on the rise. As of January 2021, Florida ranked 10th in food insecurity nationwide and eighth in child food insecurity. Five of the 10 counties experiencing the most drastic need in the state are located in the Big Bend. Second Harvest of the Big Bend and its partner food pantries and soup kitchens work tirelessly to reverse this trend and ensure that no one has to go without.
Second Harvest of the Big Bend, a member of Feeding America's national hunger relief efforts, partners with more than 80 food pantries and soup kitchens across its 11-county service area; 37 sites are located in Leon County.
In 2021, Second Harvest of the Big Bend distributed 13.8 million pounds of food. Much of that supply came from national manufacturers, regional farmers, other food banks, wholesalers/distributors, local retailers and food drives, but small contributions from individual donors go a long way. People who choose to contribute food or money help Second Harvest of the Big Bend achieve its vision — a hunger-free Florida Big Bend. — Emma Witmer
---
The Oasis Center for Women and Girls
After 19 years of working with survivors of domestic violence and sexual assault, Kelly Otte came to a life-altering realization. Tallahassee housed a number of organizations devoted to women, but there was no central hub prepared to help women of all ages from every walk of life.
Otte filled that void by creating The Oasis Center for Women and Girls.
"Working in a women's center reminded me that women's experiences and the needs of women were broader than just victimization or surviving," said Otte, the executive director for Oasis. "Women are incredibly diverse, and the barriers for women are not all the same, so you really need a general kind of program."
Now in its 16th year, Oasis continues to support women and girls in the Tallahassee community through direct services and advocacy efforts. The center provides counseling, support for single mothers and honors women who have bettered the community with its annual Trailblazer Awards during Women's History Month. As part of its advocacy efforts, Oasis also spearheaded the creation of the Tallahassee/Leon County Commission on the Status of Women and Girls.
One of the organization's most prominent programs, Girls Circle, builds communities among young women in Leon County with curriculum geared toward building resilience. This past summer, Oasis hosted its 16th annual Girls Can Do Anything Camp, a seven-week program that exposes girls to women in diverse professional environments.
"It really isn't a matter of cramming some political statement down these girls' throats," Otte said. "That's not what we do. We just expose them to possibilities."
One great way to support the Oasis mission during the holiday season is to check out the organization's debut silent auction, featuring items including art, jewelry and vacation packages. — Emma Witmer
---
Sustainable Tallahassee
"Sustainability is a giant umbrella," said Shawn Youngblood, president of the board of directors at Sustainable Tallahassee. "Our aim is to accelerate the community's transition to environmental, economic and social sustainability. We do that by trying to empower all community residents to participate in that process."
Founded in 2007, Sustainable Tallahassee is a nonprofit organization that raises awareness of sustainability initiatives like renewable energy, transportation, waste reduction and local food systems. Through various committees, Sustainable Tallahassee connects experts and laypeople, acting as an incubator for future-minded conservation efforts.
"Sustainable Tallahassee is here to represent the community's voice," Youngblood said. "It's a vital piece in the conversation about where we want to be as a society. We want to inform public opinion and ensure that our public institutions are acting responsibly."
During recent county and city elections, Sustainable Tallahassee reached out to candidates, encouraging them to sign on to its Carbon Neutral Campaign Project pledge. The project provided candidates with various carbon reduction strategies, as well as a carbon footprint calculator and information on how to invest in green initiatives.
Sustainable Tallahassee holds monthly and annual events aimed at getting the word out about sustainable living and advocating for change in government and the private sector. Green Drinks, held at Oyster City on the last Monday of each month, features expert speakers who spark conversation while providing information on day-to-day sustainability.
"The loss of in-person events for the better part of two years was a major hit on organizations like ours," Youngblood said. "Support from the community would allow us to expand our committee's capacity and grow incubator opportunities." — Emma Witmer
---