The Right Lid … at Last
Golfer finds cap as rare as a double eagle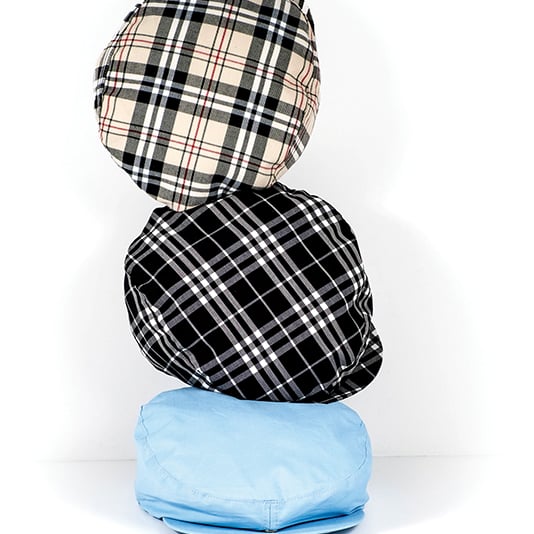 Seen from above, my head shines radiantly these days. Most of what was once a beautiful head of hair has gone down the drain, prompting my dermatologist to demand that I cover up when playing golf. I've had occasion to use countless caps accumulated from many sources, but I never looked good in what was actually a "baseball" cap with golf, police or military logos on the face of the crown.
"Why," I thought, "can't someone come up with a more stylish cap with class?"
I've always been a Ben Hogan fan and own just about everything that's been written about or by him, including the Aug. 8, 1955 issue of Life magazine, which sits on top of my bookcase. On its cover is Mr. Hogan wearing his signature white flat cap. One day it dawned on me that the Hogan hat is just what I'd been looking for.
I call it the Hogan hat, but it has also been known as an ivy cap, cabbie cap, flat cap, newsboy cap, golf cap and driver cap. Rounded and marked by a distinctive short brim at the front, these caps are both elegant and casual and can be dressed up or down. Dating back to Europe's 14th century, these iconic lids became a popular choice for sports car drivers, cartoon characters (Andy Capp) and prominent golfers. Tom Weiskopf wore one. So did Payne Stewart. Bryson DeChambeau is wearing something similar on tour these days.
For a long time, I couldn't find anyone selling the Hogan hat. Some offered a similar design, but their version wasn't cotton or it didn't have the snap in front. Fortuitously, I stumbled upon the Kings Cross Company  (www.kingscrossknickers.com) that offers the exact classic model I sought. I ordered it and received a perfect replica of what Mr. Hogan wore.
Now my world is a little more stylish, my baldo is still protected, and I have to believe that my golf score is sure to improve.