The Other Holiday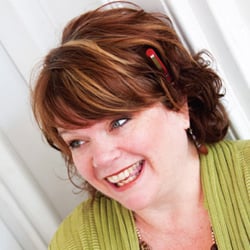 I started out thinking this letter would be — once again — devoted to the holiday season. It might include reminiscences about love and family, traditions and good cheer. Or perhaps I'd write a humorous piece about once again trying (and invariably failing) to create the "perfect" Christmas.
But in this issue, we devoted a lot of real estate to the holiday that comes before the "real" holidays — Veteran's Day. While it's on the calendar as a national holiday, it's more of a day off for students and government workers than an actual day of remembrance — and just another day at the office for the rest of us.
Which got me to thinking about just what it means to be a veteran in the 21st century. In my growing-up years, a "veteran" was from World War II, usually an "America, love-it-or-leave-it" greybeard who wore an American Legion cap. The draftees who returned from Vietnam turned that image on its head, and now, it seems the Iraq and Afghanistan wars of the past decade are creating yet another iteration of the veteran.
Some cousins in my family served overseas, but essentially I am part of the 99 percent who have no direct connection with the people fighting America's wars. I am grateful to the three veterans who sat down with Staff Writer Jason Dehart and shared stories of their deployments overseas and the challenges they faced when they returned home. And I am heartened by the story of Harry Chaires and Nan Cutchens, who lost a beloved son in Iraq. Although grieving, they were inspired to help those who did return by creating a company that provides good jobs — and sympathetic support — to returning veterans.
There are 1.4 million veterans of the last two wars, and I'm sure each has a story that is equally compelling. Unfortunately, many of those stories start with multiple deployments and end with pain, sadness and struggle. In a gloomy job market, veterans have a higher unemployment rate than the rest of the population, and it spikes considerably higher for minority vets and those aged 18–24. Fully 45 percent of returning veterans have applied for disability compensation. Some came home with grievous wounds that would have proved fatal in other wars, others have "invisible" injuries to their brains and their psyches.
I hope the holiday season brings you peace and happiness in abundance. And that you'll share that abundance with our veterans, young and old — and all those who could use your helping hand — throughout the New Year.
Editor's Pick
Retail-Go-Round
My Facebook universe blew up earlier this year when it was announced that the specialty grocery store Trader Joe's was coming to Tallahassee. Seems I'm not the only one who stocks up Lime & Chili Cashews, MYNTZ! and Dunkers when I'm on the road and in a Trader Joe's town. Once the word got around that it would be occupying the TJ Maxx space at Carriage Gate Shopping Center, my friends were horrified — but that was just an unfounded rumor. TJ Maxx is staying where it is and Trader Joe's will be in the spot that once housed the Leon County Tax Collector's office.
The space that once housed My Favorite Things in Betton Place is going to be the new home of Haute Headz and, of course, we're all keeping a weather eye on the construction of Whole Foods on Thomasville Road. We had to give up the Miracle 5 theater for that one, but it's breathed new life into the All Saint's Cinema and Movies 8, which are now showing the art house fare we used to see at the Miracle. Ed Murray of NAI TALCOR tells me Whole Foods is set to open Oct. 15, 2013, and his company has signed leases with several restaurant chains including Zoës Kitchen and KEBA Spitfire Grill.
Which is the long way of getting around to say that it seems like business is picking up around here, and that we've perhaps come a little closer to "arriving" by attracting some of the cool big-city retailers. And it can't happen soon enough to suit me. I'm craving some two-buck Chuck and pistachio cookies.
Unfamiliar Faces
I've been living in Tallahassee for almost 30 years now. In my job, I get around and meet lots of people, so my acquaintance is huge. I feel like I know just about everybody. So why is it that when they pan the stands during a Seminole football home game, I never see a face I recognize? Looks like I've got upwards of 80,000 more people to meet.