The Newly Improved Civic Center
The Numbers Behind 'The Tuck'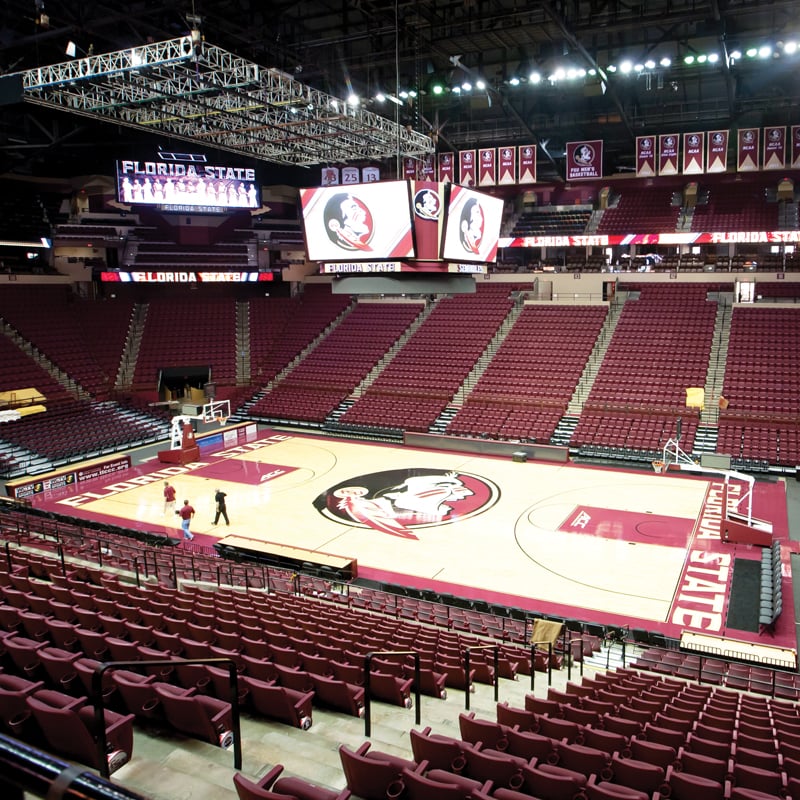 It's made sports fans cheer and concert attendees rock the house for more than 30 years, and now new life is being breathed in the Donald L. Tucker Civic Center. Florida State University now owns the hot property (nicknamed "The Tuck"), which is now a part of the university's CollegeTown district. And once a $16 million renovation program is finished, the arena will proudly shout out its FSU identity to all visitors, just like Doak Campbell Stadium.
The most visible changes in the arena are the new garnet-colored seats that feature convenient cup holders; the massive new four-screened Jumbotron scoreboard mounted mid-ceiling, and an LED "ribbon board" that will run along all four walls. In addition, the new FSU logo will grace the floor of the arena.
"I think the main vision is for opponents to come in the arena and have them know it's FSU," said Erin Kelsh, marketing manager for the venue, which is now being managed by Global Spectrum.