Leon High Choral Director Judy Arthur Retiring
For decades, Judy Arthur has been finding the right pitch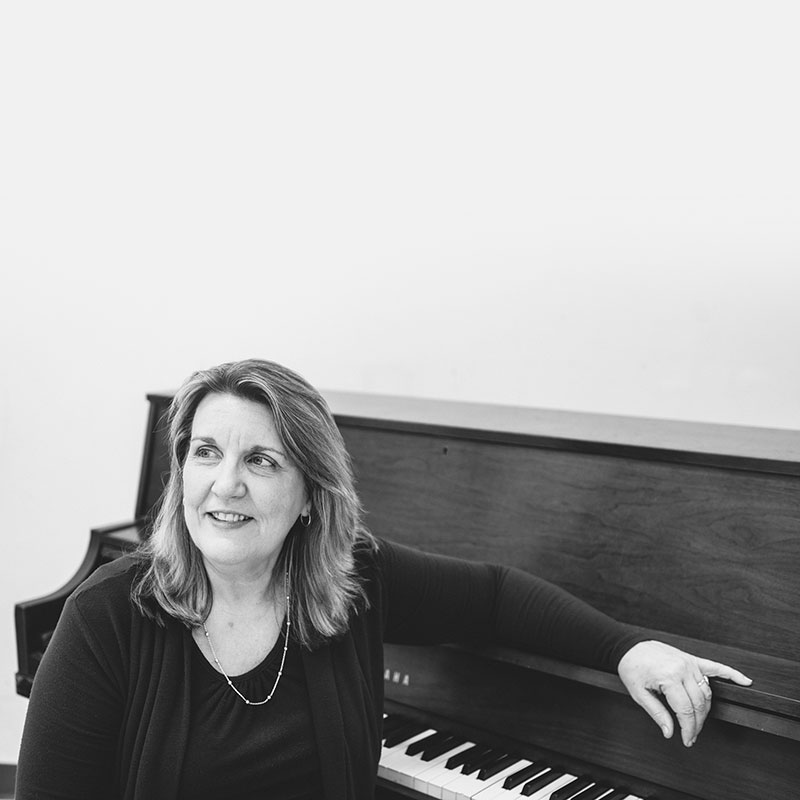 Almost four decades, six principals and over a thousand students later, Leon High School Director of Choral Activities Dr. Judy R. Arthur revealed how she came to teach at the grand old school on the hill.
Turns out, she almost never did. 
"I got here by accident," Arthur smiled. "I was never supposed to be here." 
Starting off as a Piano Performance major at Florida State University in 1968, Arthur soon found herself "losing my mind from boredom." She switched to Music Education two years later and knew she had found her niche.
"From day one," Arthur explained, "it was like, this is where I'm supposed to be. This is what I'm supposed to do." 
Wanting to work with adolescents, Arthur was set to student teach at Cobb Middle School. Her first day, however, took an unexpected turn. The mentor with whom she was to work had moved on. 
"I showed up at Cobb and there was a note on the door that said, 'I have gone to Godby High School to be the media specialist,'" laughed Arthur. "I burst into tears the first thing."
Per suggestion of Cobb's newly resigned chorus teacher, she wandered down to Leon High School that very same day. 
The year was 1978.
Today, after 38 years, Arthur prepares to take her final bow as the longest serving choral director in Leon history. She leaves behind an exceptional legacy distinguished by a desire for inclusivity, an appreciation for collaboration and a fierce commitment to music education.
"I like to think that all God's children deserve a chance," said Arthur. "Since I've been head of the department, one of the most important things to me was that every kid in this school could walk in that door and we'd find a place for them."
And she certainly has. Out of the 2,100 students attending Leon High School, an estimated 1,400 are in Performing Arts. 
That's two-thirds of the student population.  
The reason is simple, according to Arthur: "Everybody ought to have art in their life." 
Seeking to provide students with diverse avenues for musical enrichment, Arthur has kick-started a number of supplementary curricula throughout her career. These include a voice lesson program through which students can receive private vocal instruction from trained professionals. 
She also launched the ever-popular summer musical in 1992. This annual collaborative production welcomes high school students from all over Leon County to participate.
 Today, Leon Chorus boasts a total of seven curriculum choirs and four after-school ensembles. Arthur has taught most of them herself at one point or another. With a unique teaching style she playfully described as "intense — in a relaxed manner," Arthur has sought to transform students into lifelong consumers of music.
Personal power, she believes, was the only way to achieve this. 
"There are different kinds of power," Arthur explained. "Personal power is the only thing that really works — when people do something because they're so invested and it becomes rewarding for them."
In recognizing that the hardships of high school are more than just cliché, Arthur has worked hard over the past 38 years to ensure that the adolescent experience is a little more pleasant. She takes her leave knowing that sometimes music is the best medicine.  
And it goes both ways.
"In my life there have been days when that's what got me through," she smiled.  "Just getting in there and making music with them. You can't feel negative for too long if you're in there creating something beautiful." 
---
Leon High 
School is the oldest, continuously accredited high school in Florida. In 1903, the Board of Public Instruction of Leon County established the 12-grade Leon High School. It was among the first in Florida to institute a physical education program and, in 1917, had its first football team. In 1936, construction of a new Leon High School commenced. The cost — $500,000 — was considered exorbitant, and the location on Tennessee Street was thought remote.